Palliative Care Veterinarian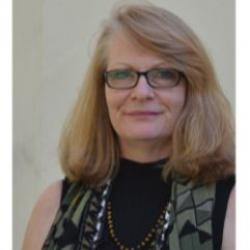 Dr Andi is one of our most experienced veterinarians and looks after our families in and around the Brisbane region. Originally hailing from South Africa, Andi received her Bachelor degree from the prestigious University of Pretoria and has more 30 years of experience as a practicing clinician.
She immigrated to Australia in 2001 with her husband Malcolm, three young children and two gorgeous Dobermans.
A talented surgeon, as well as a consulting veterinarian, Dr Andi is at the forefront of the latest pain management techniques and loves being able to apply this knowledge to her palliative treatment plans.
She is widely known for her warmth, her compassion and for her unwavering dedication to the patients in her care.
Special interests: Soft tissue surgery, cytology and general practice.
It always starts with one. Who was your special pet? Each of my animals has been a beloved family member, loved for their individual personalities and mourned deeply when they left us. Either our first Doberman, Thai, a gentle soul, wonderful with our kids, my shadow and encourager each day as I started my career as a new grad vet; or our third Doberman, Chocolate, a stubborn rescue girl we rehomed in South Africa and brought with us when we moved to Australia. She was a loving anchor for each member of my family during the adjustment phase of our new lives in this wonderful country, sharing the excitement of the new and linking us back to the old.
What else are you passionate about? My family. My faith. Being an advocate for my patients – it is difficult to face the realities of the effects of ageing or terminal disease on a loved one (be they human or animal), but sensitive exploring of the facts around these issues can be helpful in reaching a realistic and acceptable outcome for all.
What do you love about palliative medicine? The opportunity to help people who genuinely care about their pets, formulate a plan that puts the animal's comfort and concerns first whilst still allowing the owners the time to reach comfortable acceptance of their role in effecting that plan. The chance to provide a respectful, stress free and loving environment for the time our animal family members have left to share with us.
Qualifications: Bachelor of Science, Bachelor of Veterinary Science