Palliative Care Veterinarian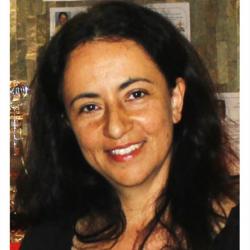 Originating from Zimbabwe in Africa, Dr Lolene has been a veterinarian for almost 20 years. She is not only one of the most experienced members of our veterinary team but brings with her a beautifully calm and gentle approach.
Following graduation, Lolene worked for a couple of years in Zimbabwe before deciding to explore the world, moving to the UK where she worked for 6 years.
In 2004 she immigrated to sunny Australia with her 2 ginger cats, Oscar and Felix. Sadly Felix is no longer with her, but Oscar has been an integral part of her life and has been around to watch her entire family grow.
She aims to maintain a happy balance between veterinary and family life as she knows it allows her to give her best to both her patients and their families.
Known for her ability to put everyone at ease, Lolene is dedicated to ensuring the best outcomes for her patients and will be working with our families across the Moreton Bay region.
Special interests: Surgery and in particular post surgical pain management.
It always starts with one. Who was your special pet? I have had many special pets from a young age, but I guess my faithful old friend 'Oscar the cat', who immigrated from the UK with me, rules the roost. He has watched the family grow with the addition of 2 children, 3 dogs, guinea pigs and chickens. At 16 years old he is remarkably healthy and active, despite being on treatment for epilepsy.
What else are you passionate about? My family – I have been blessed with 2 healthy and very energetic children. I am also passionate about photography, art and nature.
What do you love about palliative medicine? Animals cannot talk, so I love that I am in a position to enable them to have the best quality of life possible. It is a privilege to provide them with the best care, as well as helping families make the best choices they can, for their pets.
Qualifications: Bachelor of Veterinary Science.