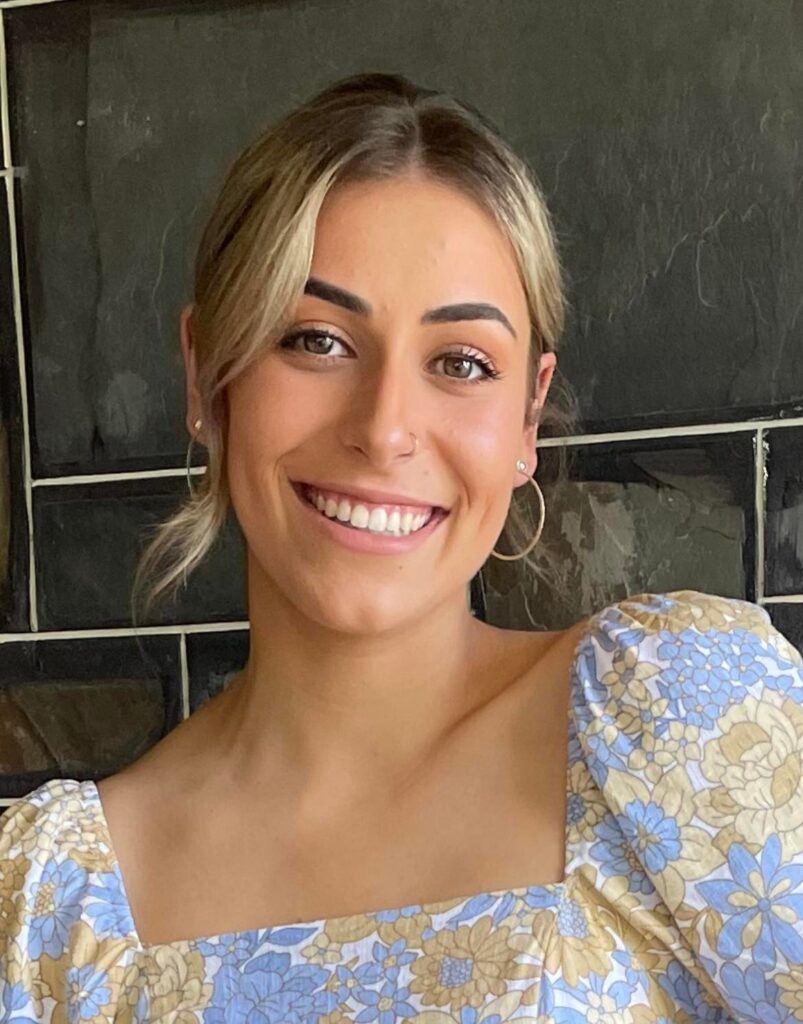 Our compassionate Patient Care Coordinator Hannah is here to support you when you need it most. 
Born in Adelaide, Hannah grew up in a family of four consisting of her mum, dad and older sister. She started out as a kennel hand at a family owned vet clinic in Adelaide and then transitioned into a veterinary nurse where she worked for six years. At the start of 2023 Hannah moved to the Sunshine Coast looking for a new adventure. She loves the beach, music and spending time with family and friends. Hannah has experienced many aspect of veterinary work and has a particular interest in anaesthetics and emergency work.
It always starts with one. Who was your special pet? Growing up I had many pets at home. We had chickens, budgies and cockatiels, guinea pigs, fish, dogs and a cat. But my beautiful dog Jessie, who lived until 17 years old was my special girl. She grew up with me and was a great companion.
What else are you passionate about? Another passion of mine is mental wellbeing. I love being a support to people and helping friends/family/clients through difficult times.
What do you love about palliative medicine? I love knowing that animals are comfortable and happy in their final stage of life and being able to provide support to owners during this time is extremely rewarding.
Words you live by: You're braver than you believe, stronger than you seem and smarter than you think. – Christopher Robin
Qualifications: Certificate 2 animal studies, certificate 3 retail and certificate 4 veterinary nursing