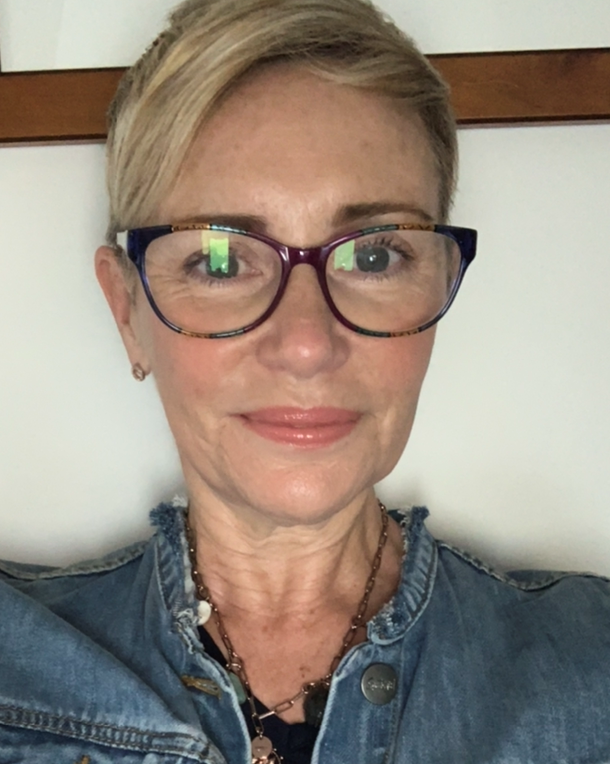 Michelle grew up in the Blue Mountains and spent most of her adult life as a city girl living in Sydney. Fourteen years ago, Michelle and her partner moved to the beautiful Sunshine Coast and now they don't think they will ever leave. 
Michelle's background is in financial planning, and more recently has spent some time as a support worker for elderly people living independently.
Michelle feels privileged to be here at Sunset Vets where she can combine her love of animals with her passion for supporting people when they're feeling troubled & vulnerable.
Special interests: My kids play a soccer, so I spend a lot of time driving all over south-east QLD. When I do have "me" time I love to get outside & run!
It always starts with one. Who was your special pet? I've only really had pets of my own since we moved to the Sunshine Coast. Now we have Niko, a big grey tabby cat & Mabel, a tiny black Moodle. Niko is 11 now & life as he knew it went rapidly downhill when Mabel came to live with us 5 years ago. She absolutely adores him & follows him around everywhere. He's a very patient cat. I've always loved cats but until Mabel came to live with us, I had no idea how incredible having a dog in my life would be. She is the most affectionate, demanding, attention seeking little thing & for whatever reason, l have become her favourite person.
What else are you passionate about? I've been lucky to have travelled a lot & I hope to do so again. My favourite place in the world (so far) is Greece & my most memorable experience is an overland safari through Tanzania & Kenya.
What do you love about palliative medicine? To our pets, we are their whole world. To be able to honour that unconditional love we receive from them by allowing them to live their final days at home, where they feel safe & loved is the least we can do for them.
Words you live by: "If you have good thoughts they will shine out of your face like sunbeams & you will always look lovely". (Roald Dahl).
Qualifications: Diploma of Financial Planning