Forever would not have been long enough.
While he was here only four years, Rusty made an unmistakable mark, and left paw prints on the hearts of all who met him. He was not just a pet, but a true best friend. Rusty was loyal and goofy with a beautiful soul that has managed to be a blessing to other struggling pets.
The lovable husky's story began when his future owner, Haley, and her partner, decided that they wanted to bring a female Siberan Husky pup into their lives.
After viewing a trading post ad for a litter, they journeyed to meet their new family member. Upon arrival, three husky pups bumbled into the room, one male and two females. While the females played, a rambunctious Rusty made a beeline straight for Haley. He jumped up, snuggled himself onto her lap and made it known that her and her partner would not be taking home a female pup!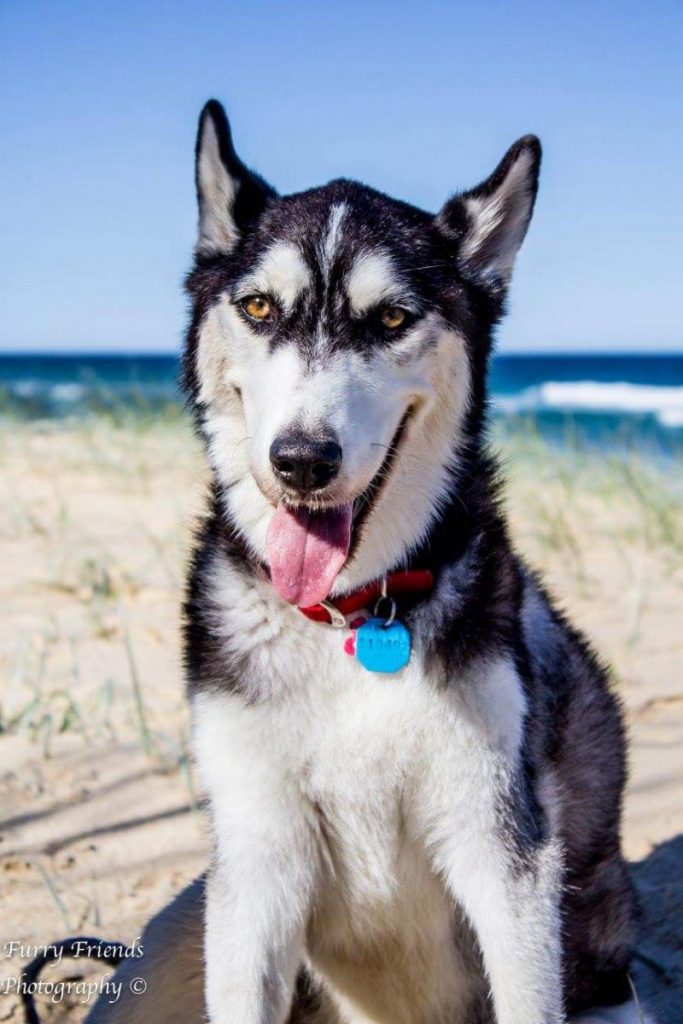 Heartbreakingly, their new bundle of love was later diagnosed with the rare Coon Hound Paralysis – an autoimmune condition that often results in paralysis. Haley's love for Rusty knew no bounds. When he started to struggle, Haley left her job to become his full-time carer. Towards the end, Rusty couldn't walk unassisted. Rusty needed intensive care and was fitted with a special body harness which not only protected Haley's back when she lifted him, but meant he could be moved with dignity whenever it was needed.
It was tough. This couple went through hell and back with their gorgeous boy, who could not even use the bathroom without assistance, but amidst the sleeplessness nights, there was a lot of laughter. There were also plenty of heart-warming memories that will never be forgotten.
Rusty fought to the very end. On his last day Haley sat and talked with him, like she did every day. But noticing how rapidly her special man's quality of life was deteriorating she knew it was kindest to say goodbye; she knew that he was struggling even more than ever and even more than he would let her see. She told him that he didn't have to fight anymore, that it was ok to let go and be where he would be free and no longer in pain. Rusty did just that.
When Rusty lost his battle with his illness, Haley was determined that some good must come out of it. She decided to donate Rusty's special harness to Sunset Vets so that other patients in need could have access to the same support. These harnesses are lifesavers to anyone who has a pet with mobility issues.
As we speak Rusty's harness is on loan to one of Dr Jackie's patients. Marley is a beautiful 12 year old Golden Retriever with neurological issues. (you can see him donning Rusty's harness below). Rusty's harness is a perfect way to honour a pretty amazing dog. Thank you, Haley, for ensuring that the legacy of your special man continues to make a difference in the lives of other struggling dogs!