At Sunset Vets, we really do love our patients and the families we work with. We also know that there are some pretty special pets out there and our memorial page was created to celebrate the special pet's that have shared your life.   
Please note: Pets are listed in alphabetical order by first name.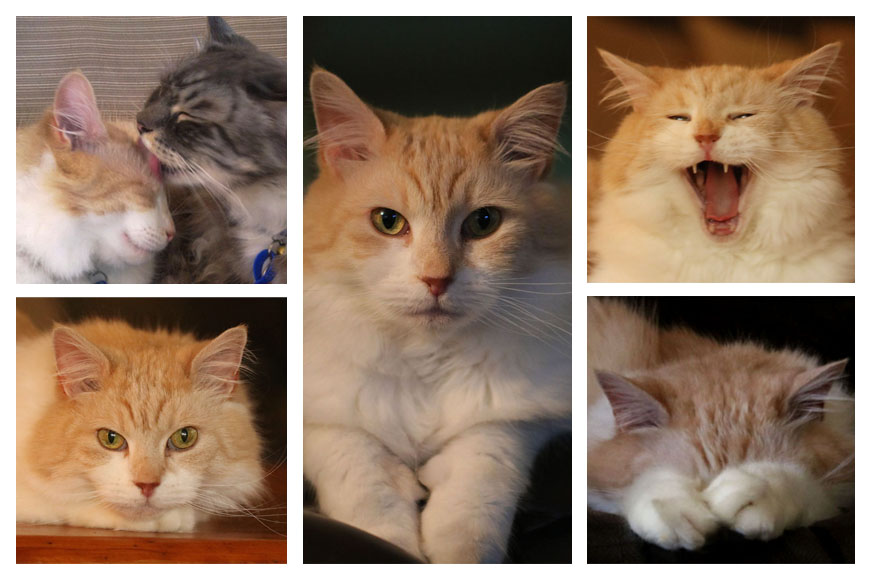 Have you a cat in heaven, Lord? Is there room for just one more?
'Cause my cat, Acacia, died today; she'll be waiting at your door.
Please take her into Heaven, Lord, and keep her there for me.
Just feed her, pet her, love her, Lord, that's all I ask of Thee.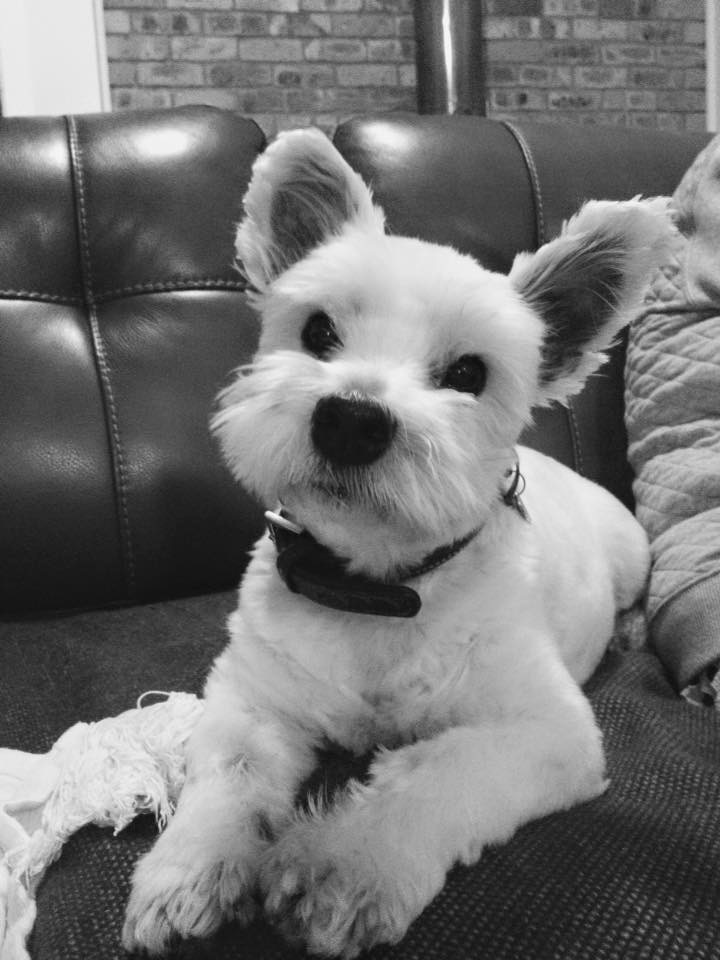 Archie my adventure buddy, 
15 yrs of fun filled times from playing in the snow in the Uk winters to kayaking on the Sunshine Coast in Australia. What to do without my sidekick?
 
Love you Buddy, till we meet again Xx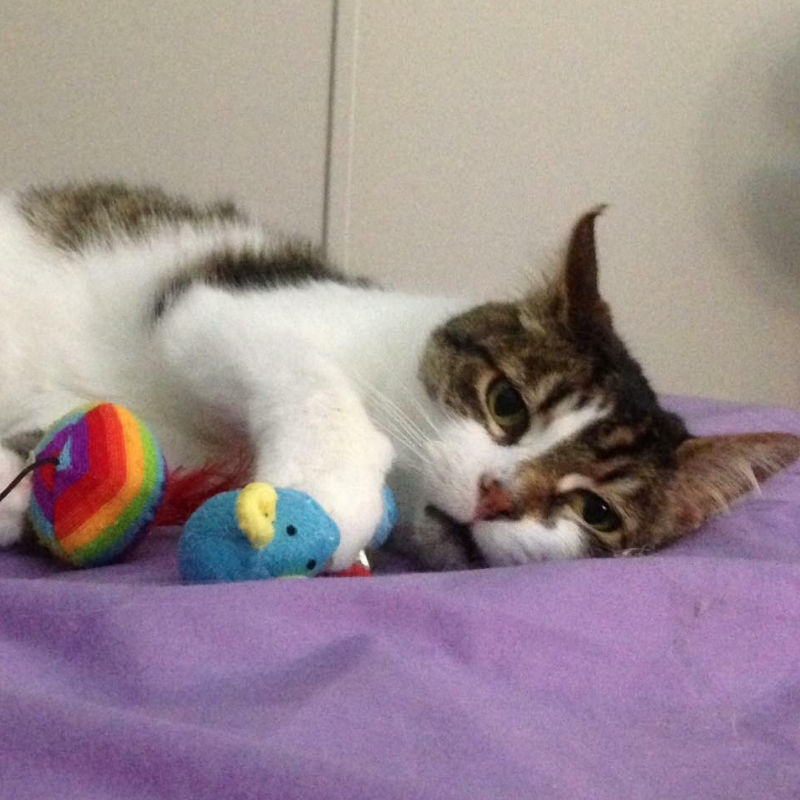 Baci was not just a cat but the best friend we could have had.
The most comforting soul, gentle and loving.
Brother to Bailey and Ollie and fur son to Kim and Sue.
We loved Baci for 16 years but forever would not have been long enough to share our lives with him.
In remembering him, we smile because we love him and got to share our lives with angel Baci. ❤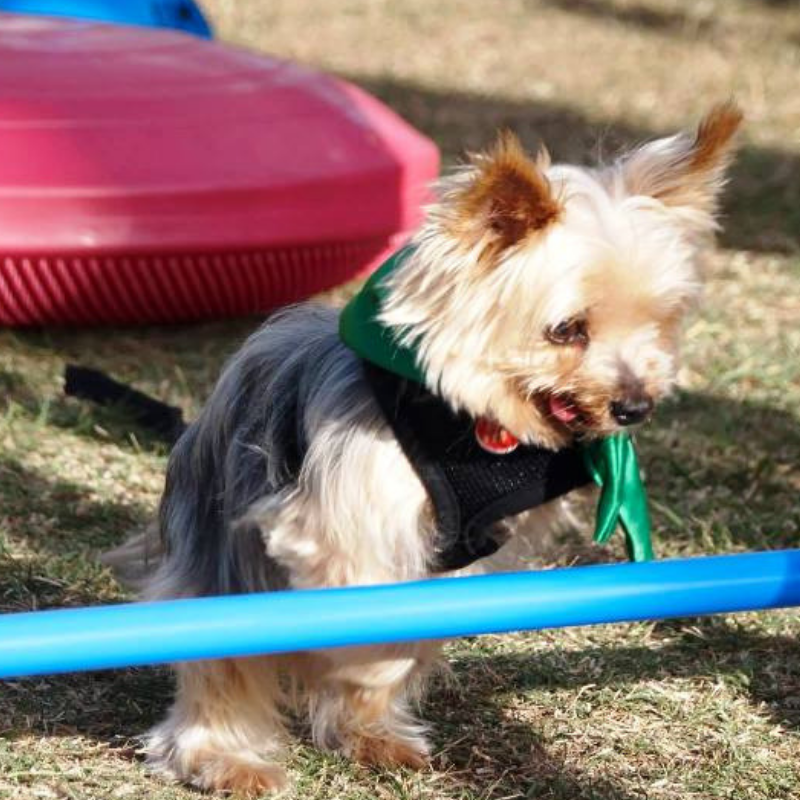 2006 – 21/7/17

Barkley came into the world at a distinct disadvantage.
Rescued by the RSPCA, he survived being cared for by some very special people. He led a special life with us for over seven years.
Despite his problems, he was a funny little man at times and above all a fighter to the end.
His crowning glory was being admitted to the RSPCA dog demo team where he worked with some success. ❤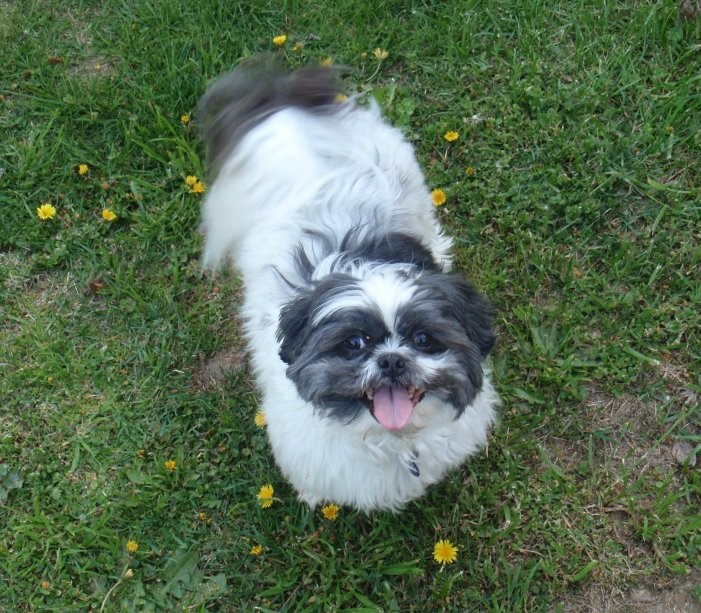 Sir Barkley started his life tied up in a backyard never receiving any love whatsoever.
He came into my life through an ad in the paper 'free to a good home'. It was love at first sight, from then on he stayed by my side for 15 years.
Sir Barkley filled our hearts and lives with joy, laughter and unconditional love. He is missed more than words can describe, he is now tucked safely in my heart.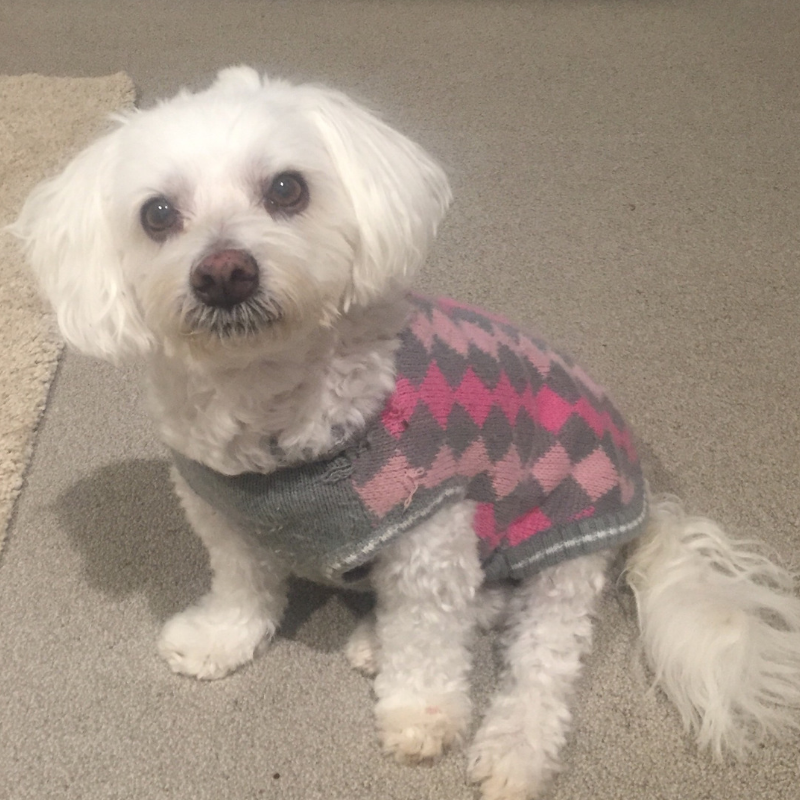 Bella was my precious puppy for 15 years.
She was so loved by everyone and always greeted people with love and trust.
She had her 'special' friends (human) that she greeted with squeals of delight – including her vet of 25 years.
While I will miss her so much – I am comforted by the fact that her little life was always happy and special with loving people around her.
I was so happy with her passing in the hands of Dr Jackie – She was so gentle and sympathetic to Bella and me too. Thanks so much Jackie!! ❤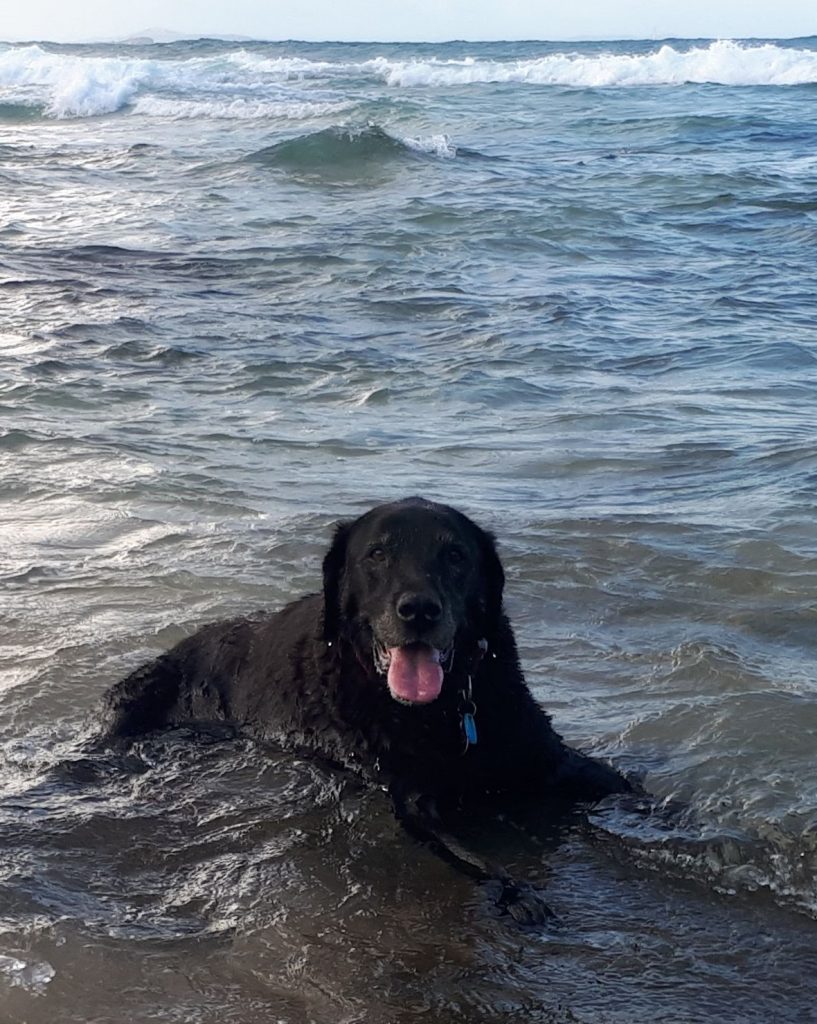 Bella was the "super" family dog. 
She was the centre of many a fun activity. But she also provided much more than entertainment. Bella often provided a safe body, through which many of us could confide, hug, and sit with during trying times. Her knowing eyes were the one constant in a decade and a half of changes within our family. 
Her life was full, and she was never far from nature. Plentiful walks along lakes, and trips to the beaches, transcended into a peaceful perch overlooking the rainforest as her years progressed. It is within this very same rainforest where Bella's body now rests. However, her spirit will live long and strong within all of her human family.
The farewell to Bella was wrought with grief.
However, lovely Jan made the process as seamless and tranquil as could be managed, and we are all very grateful for her care and professionalism.
Bye bye Bella, your paw prints will stay firmly embedded in our hearts.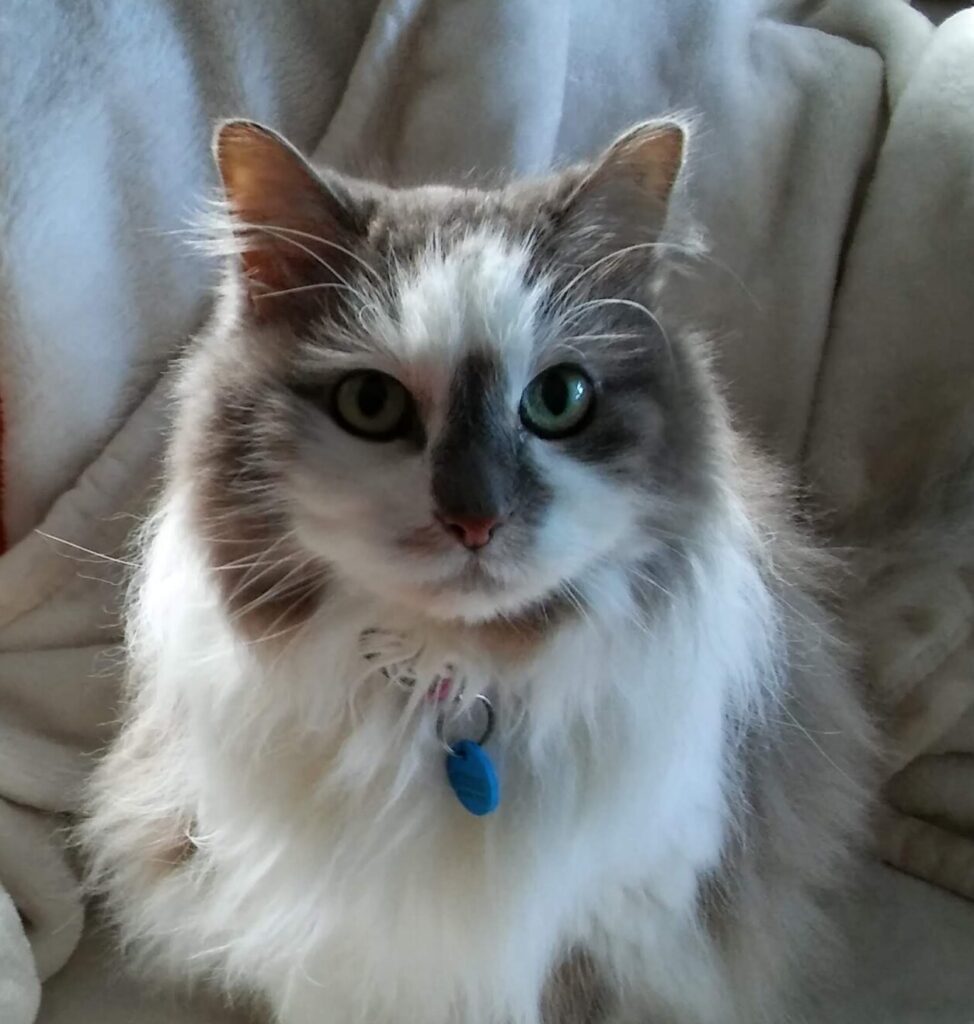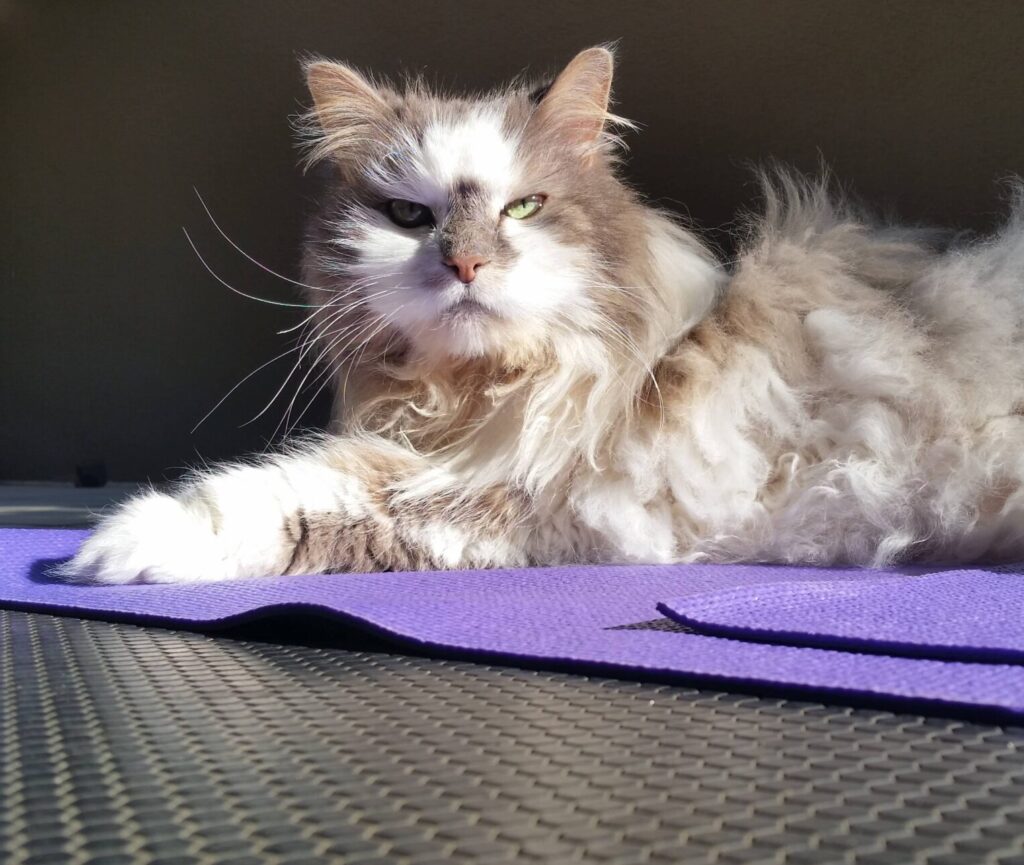 Our beautiful Bella started journey as my Mum's companion in 2001.
When my dear mum Eileen passed away in 2017 she came to live with us.
We have been so blessed to have you as part of our lives.
Thank you for being our cat and giving us so much love.
We could not have loved you more.
Forever in our hearts, we will miss you so much our liefie cat.

16/10/2001 – 14/01/2022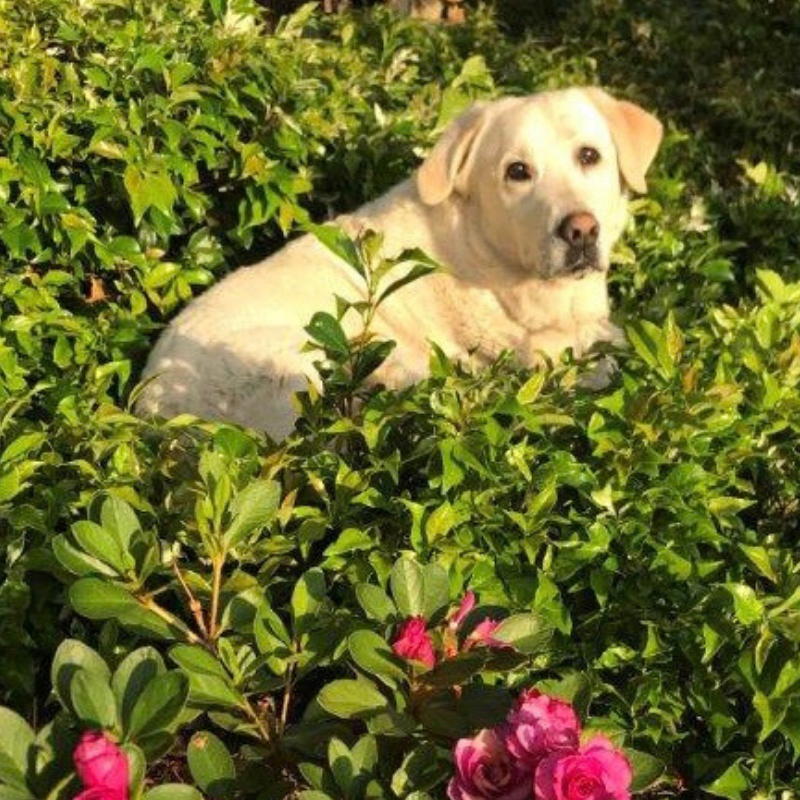 Bella arrived in our family with much excitement & energy.
On the day our kids chose the puppy, they were drawn to the quiet little puppy on her own in the corner & not the robust nature of all her siblings.
What a little gem she turned out to be.
Bella had such a beautiful & gentle nature. She was loved by everyone & will be greatly missed.
We were blessed to have had 13 years with her & will treasure those memories ❤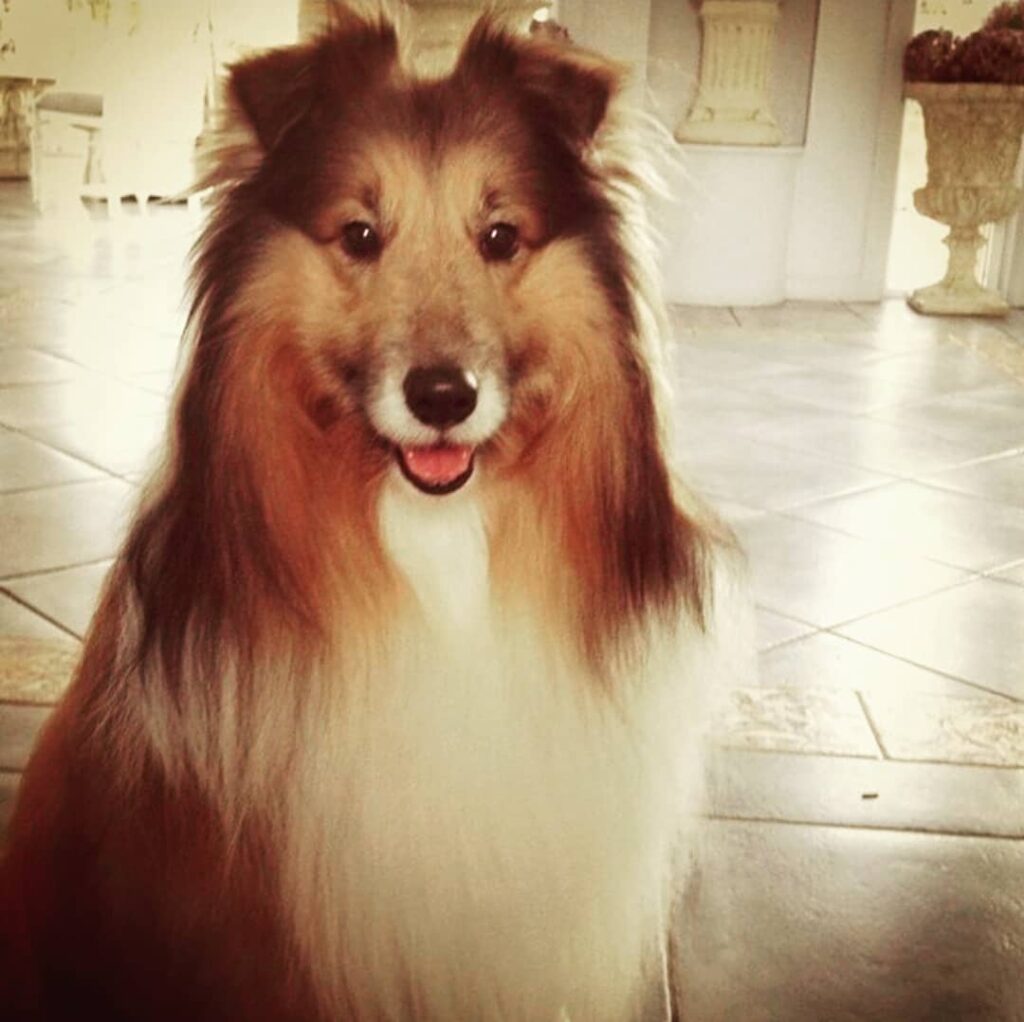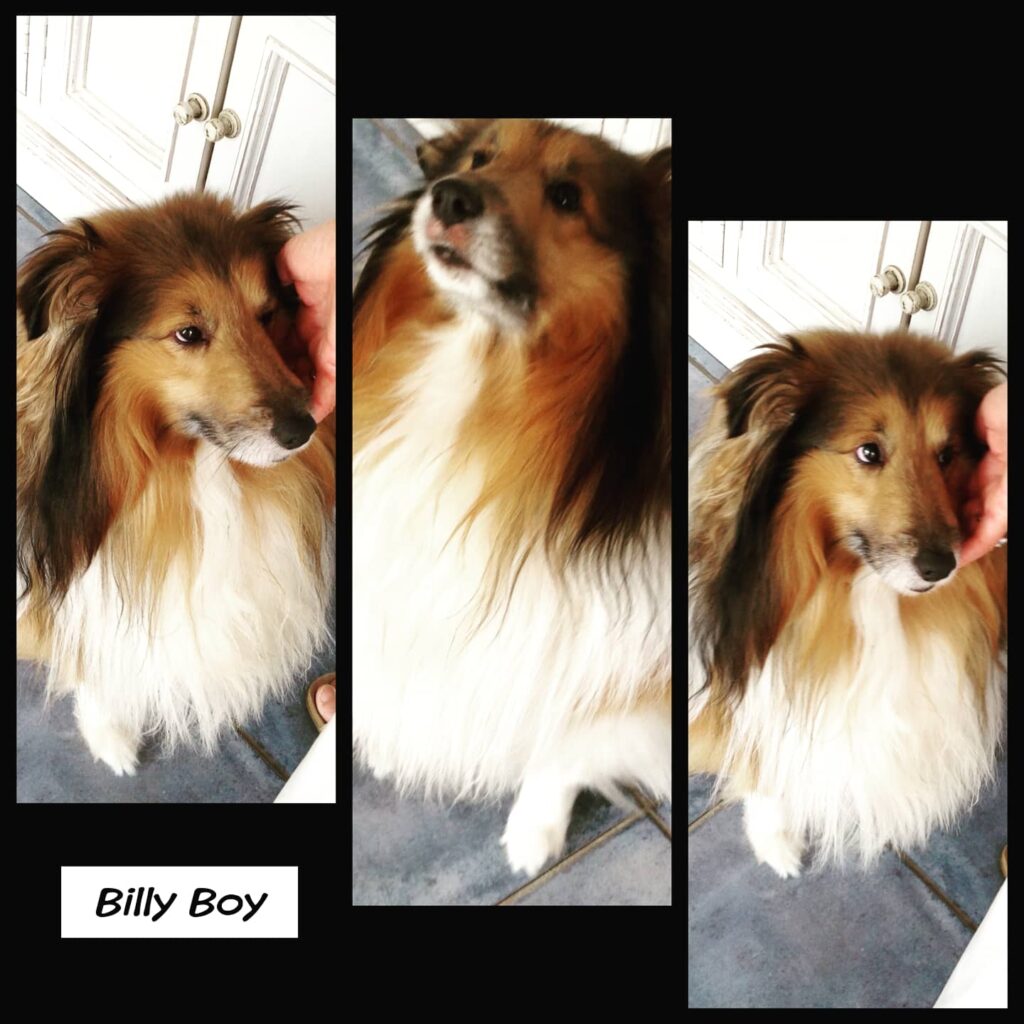 'Billy gave unselfish love to our family.  He was an integral part to all our family history over the last 12 years and was observant and involved in all the comings and goings of the household.
He alerted us to visitors or danger, he barked his disapproval when he felt we were out of hand,  he always watched and followed us and stood guard.
He wagged his tail when we gave him a pat or said 'Good Boy Billy 'and was easily offended when he felt we expressed disapproval.
He gave everything and expected nothing back.  His prime purpose was to protect and please us with everything he did.
It is with extreme sadness and deep sorrow that we now have to say good bye.  Your time has come  to go, we don't want to see you suffer with the condition that you have any more and we will miss you Billy Boy.
We will miss your welcome when we come home, your protective presence in the house and the love you showed us all.  
Thankyou for your time with us and thankyou for leaving us all with happy and cherished memories. You will always be remembered. as a treasured pet and loyal canine companion.  
GOOD BOY BILLY!'
Our special companion and family member for over 16 years.
We love you mate forever.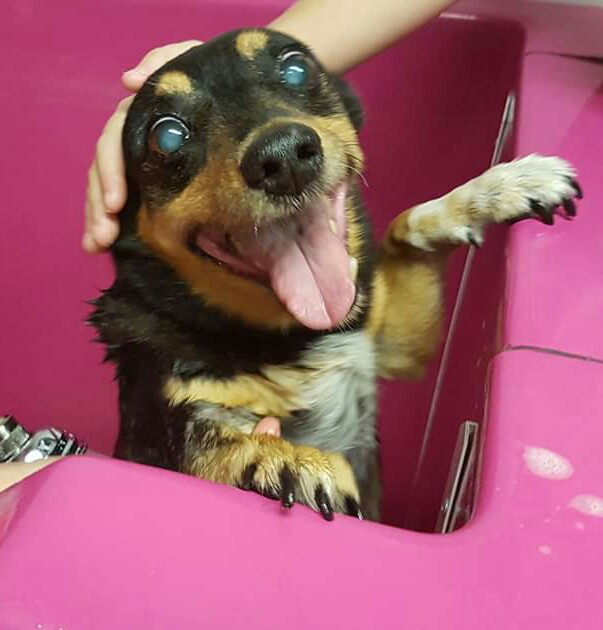 Bomber was with us for 17 years. We got him as a pup. An early memory was when we were told he couldn't come into the store by a staff member dressed as a clown. Bomber playfully tapped her nose off! She then proceeded to direct us to where pet food and toys were kept. I remember him being an escape artist. My husband would drive home from work, Bomber would see the car from end of the street and try and beat him home, pretend he was there all day. He was a super excited dog, loved attention, but would rarely sit still for a pat and loved to lick. We would often joke he was part kangaroo because he could jump ridiculously high. His favourite toy was an empty drink bottle to chase. He was a real guts and the first thing he always did when allowed in, was to race to the cat's (Voss-RIP) food and devour it like he was starving. My eldest daughter would build various feeding contraptions for him. Bomber had a knack at knowing she she was upset and he would help her feel better. When he was outside, he would use pleading eyes to be let in. Such a kind-hearted dog, who we all miss very much. May he forever rest in peace in our garden next to his playmate Voss.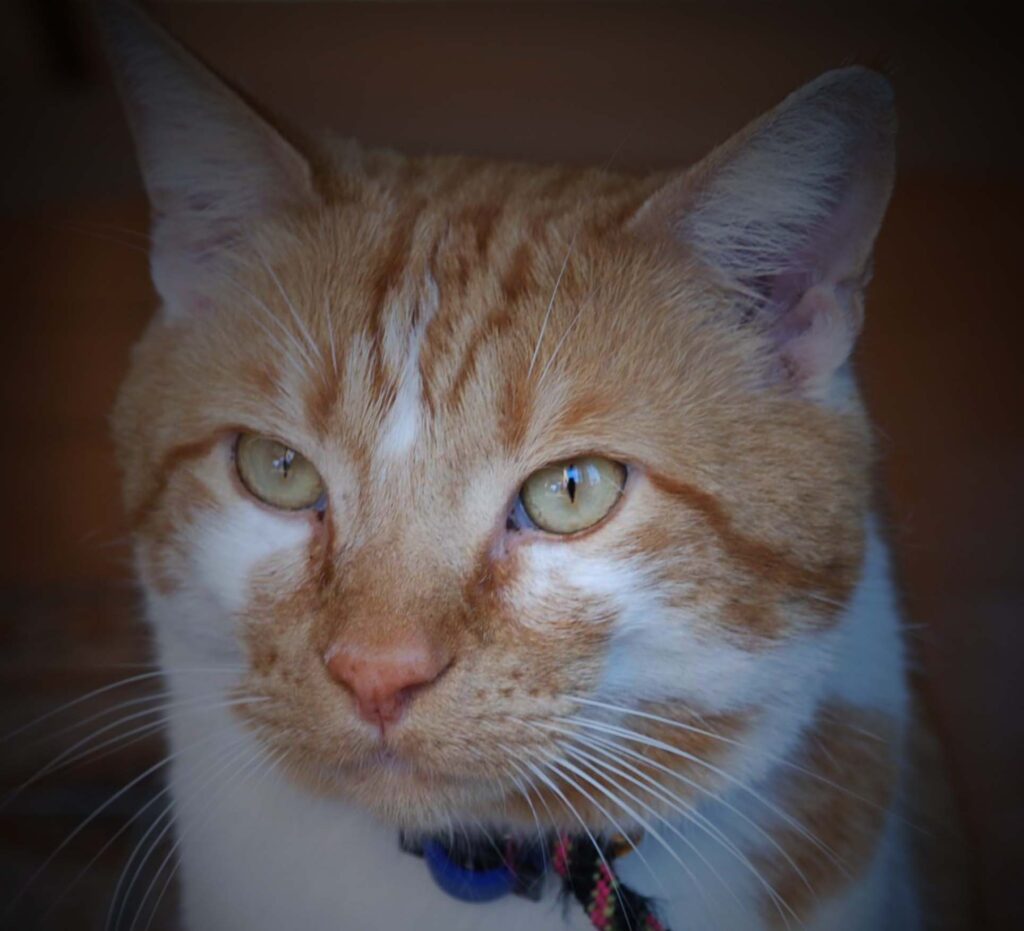 One cat can make coming home to an empty house, coming home.

Miss you old mate and your very loud vocal demands and early morning wakeup meows. Always coming to meet us at the door when we got home until you got sick. Our house is quiet and I still expect to see you and it takes me off guard.
Rest in peace Bonzo, 17 years of having you in our lives being your servants was a pleasure.
Farewell until we meet again.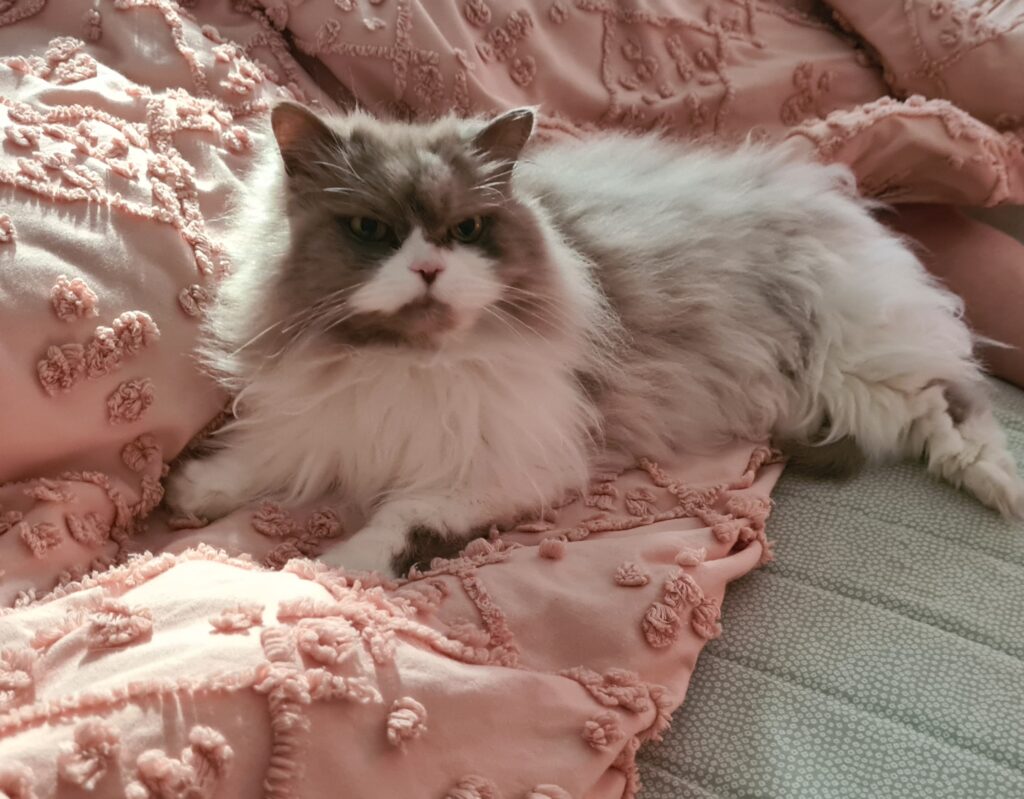 Boo was part of our family for 22 years. She watched my 4 girls grow up, and also got to meet my grandson. She saw other cats/dogs come and go but she was always the constant.
She mostly liked to hide when the house was busy, or she could be found sleeping on one of the kid's beds. Her quiet and gentle nature made her more loveable.
Thank you to Sunset Vets, especially Dr Cherrie and Gayle for helping us say goodbye. Your care and compassion was greatly appreciated.
We are forever grateful that we got to spend so much time with a special cat. We will never forget her xx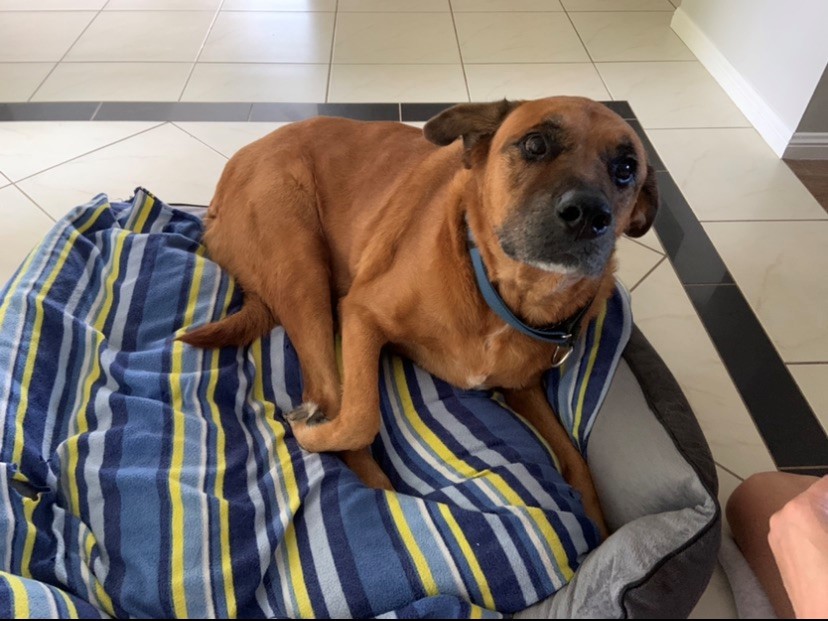 Our beautiful gentle giant Boycie, thank you for loving us and for being our best friend. Our hearts & house feel empty without you, we love you more than you could ever have known, 9 years went to fast but our memories will last forever. xxxxx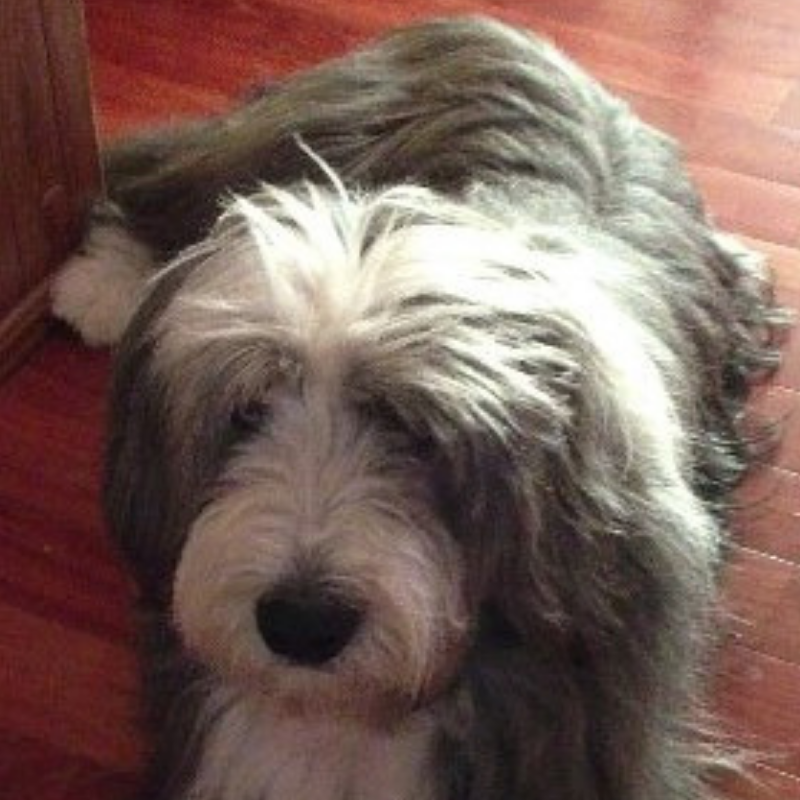 My best pal for 17 years….in my heart forever ❤​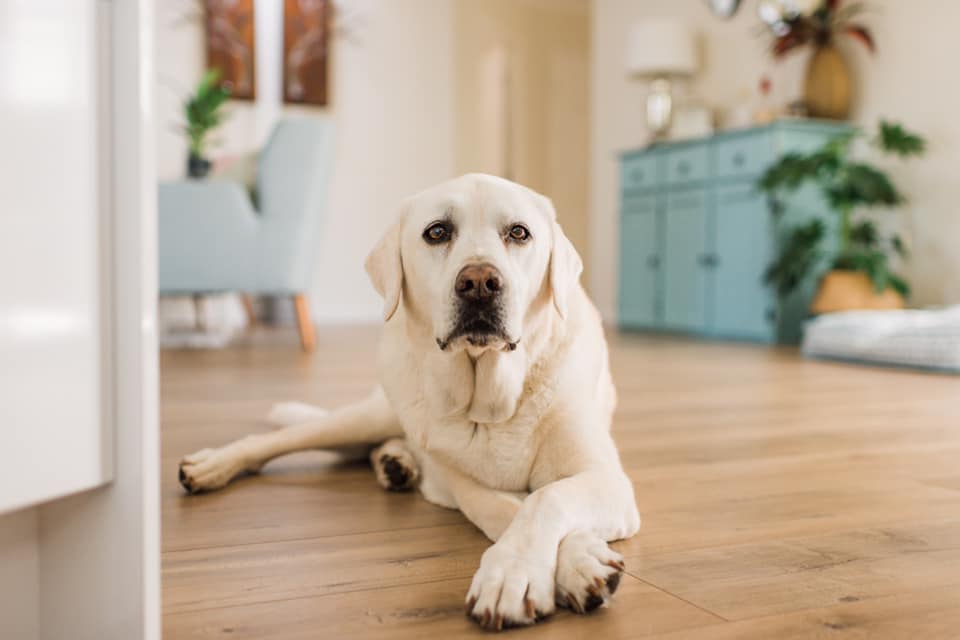 Brooklyn it was such an incredible joy and privilege to be your parents. You will always be in our hearts.

We cannot thank the team at Sunset Vets, in particular Dr Brittainy. Your sincere care and treatment was incredibly appreciated.
The BEST fur child I could have ever wished for in life!
I was so LUCKY to have my little Buffy B by my side for over 16 years. She was my bright ray of SUNSHINE, that lit up my life & touched my heart with unconditional LOVE & happiness every single day.
She was so special & I will miss her incredibly so. Buffy was a once in a lifetime GIFT that I will treasure forever.
Life is not the same without you precious fur ball RIP B. Love you to bits always.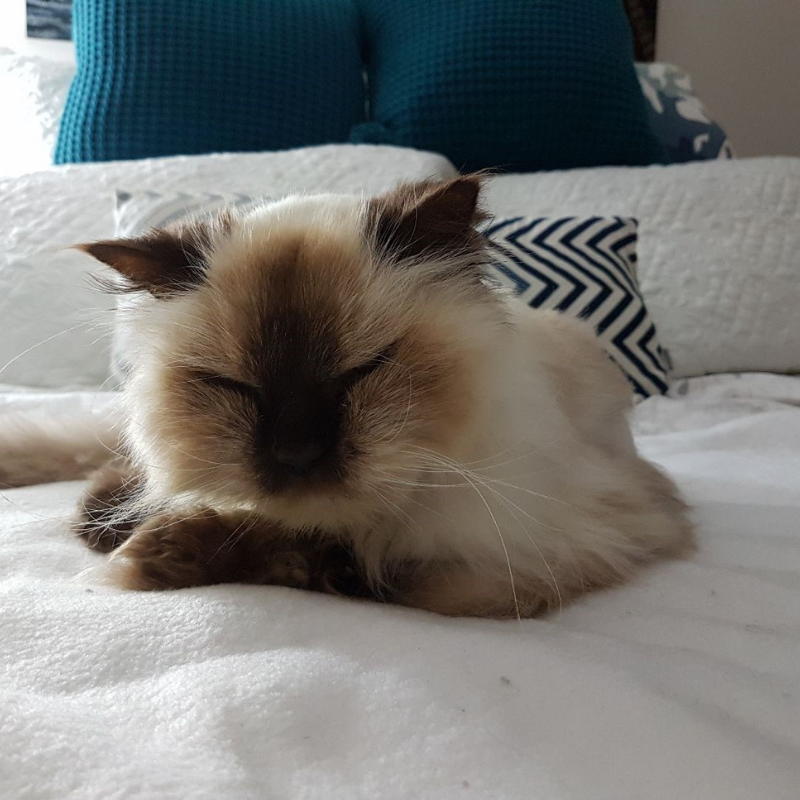 Cefa was a beautiful himalayan who came into our family almost 20 years ago.
In her early years she was a little grumpy,…but she became a little more accepting in her later years.
She even started to indulge people in allowing them to give her a gentle pat…..but only for a short while.
Cefa passed away in May 2018, and we will always look back and smile at her irreplaceable spirit and personality ❤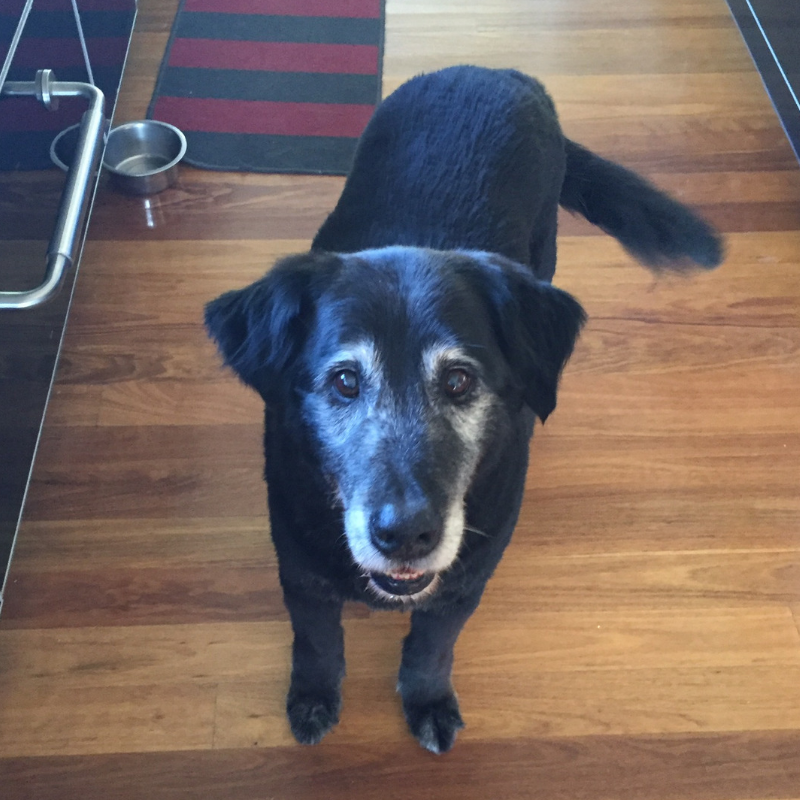 A gentle soul who gave us 17 years of unconditional love 💕 ❤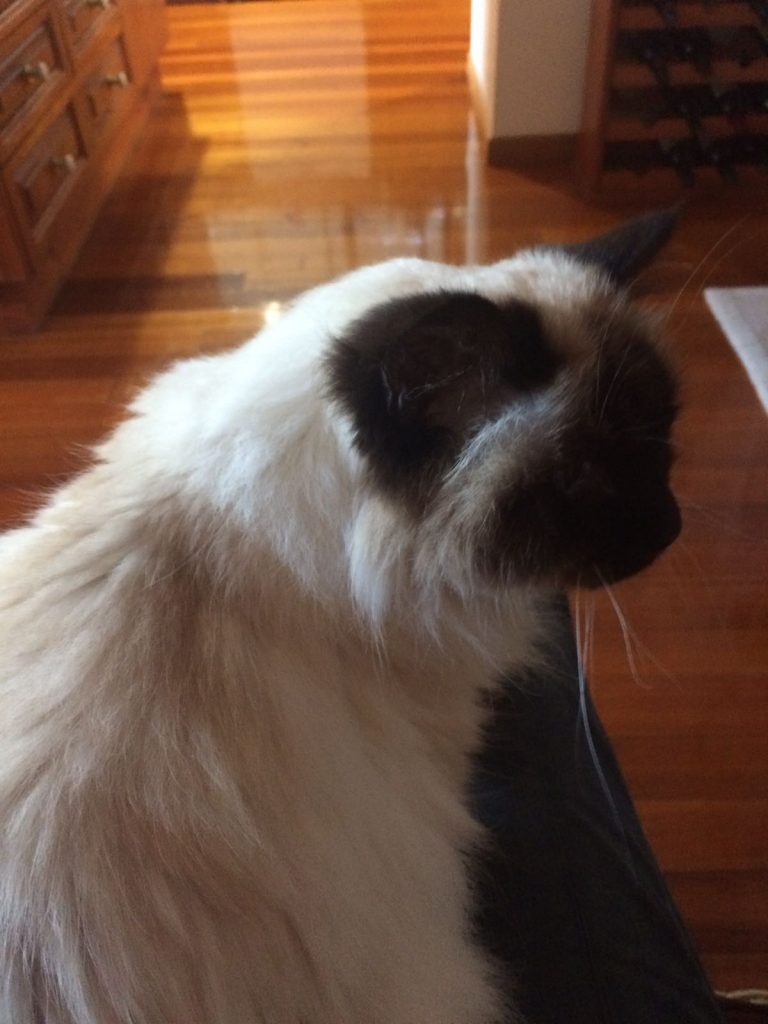 Miss Coco Pops was born on 28 September 1999. She passed away on 3 May 2019 at age 19.

Miss Pops was a very special feline but was surrendered to the RSPCA by her previous owner who could no longer have her at a new rental home. I adopted Miss Pops at age 8. It was apparent she was very traumatized by the experience of being in a cage and it took sometime for her to trust again. Miss Pops became the most gorgeous little girl who had complete faith in her new human. She was affectionate and loved nothing better than to sleep alongside you where she could have pats during the night and wake you up in the morning for breakfast. She was with me through some difficult times and two moves which she took in her stride.
Miss Pops will be remembered with love and is very much missed.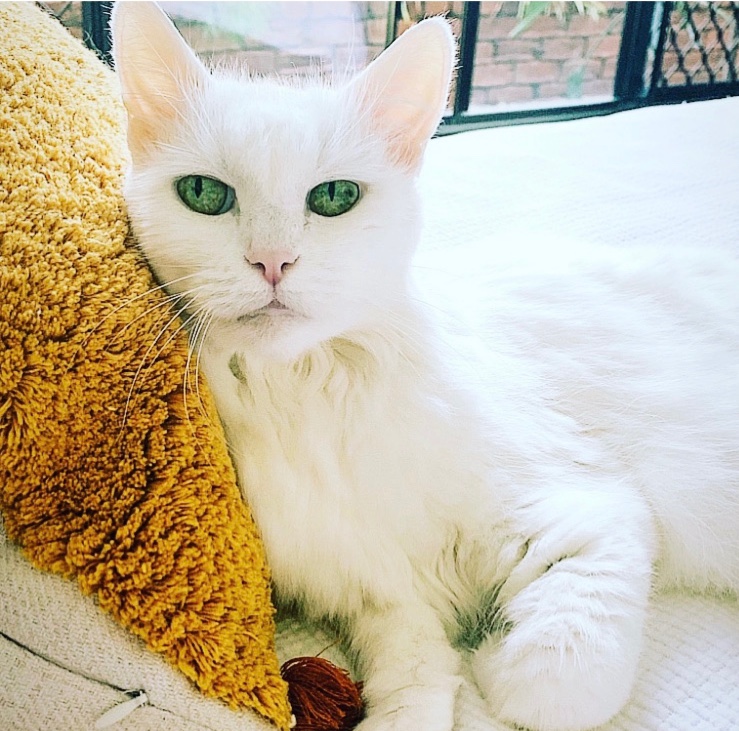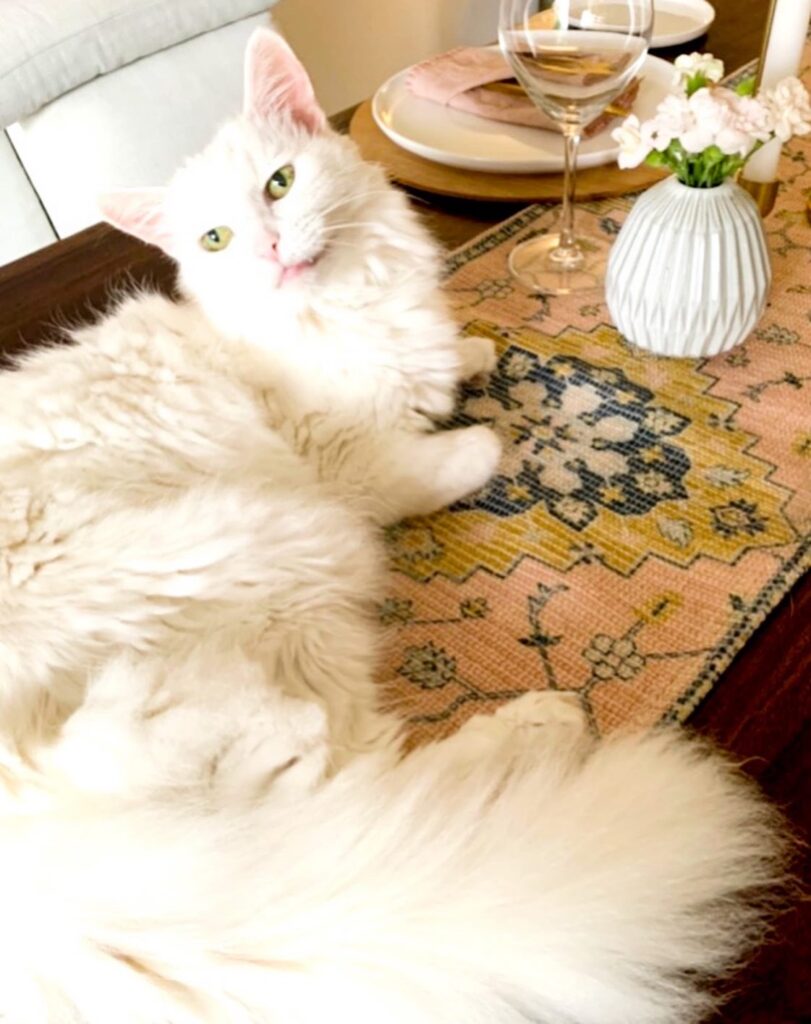 It was the hardest goodbye made easier by Sunset Vets.
Thank you Michelle for your compassion and understanding from the first contact.
Dr Karen was warm, gentle and very professional. Everything was so comforting.
We said goodbye to Coco at home surrounded by love.
We are forever grateful for this.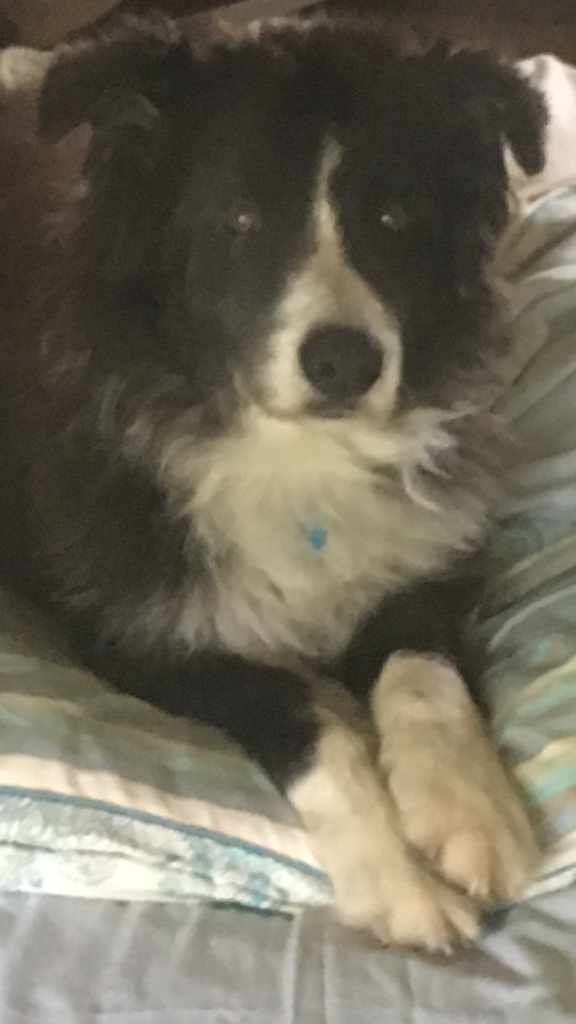 Cootha was a much loved and wonderful companion for us all. He loved seeing people and chasing anything that moved – butterflies, and even ripples along the water's edge.
As he got older his arthritis slowed him down, but he still loved seeing his doggy friends and neighbours and was very bright till the end. I had hoped he would choose his own time, but he was beginning to struggle a little too much, so we had to make the decision for him. Saying goodbye was a very difficult decision.

Dr Monika was wonderful and made the whole process much less stressful than I had anticipated. I can't thank her enough! She put him to sleep very slowly while we fed him treats. We were able to be with him and pat him for a few hours after he died.
Soon after he died, a white dove came into his garden and flew off. This lovely farewell helped us all to deal with it. We buried him here and had a little ceremony.

We said goodbye in February. He was nearly 17.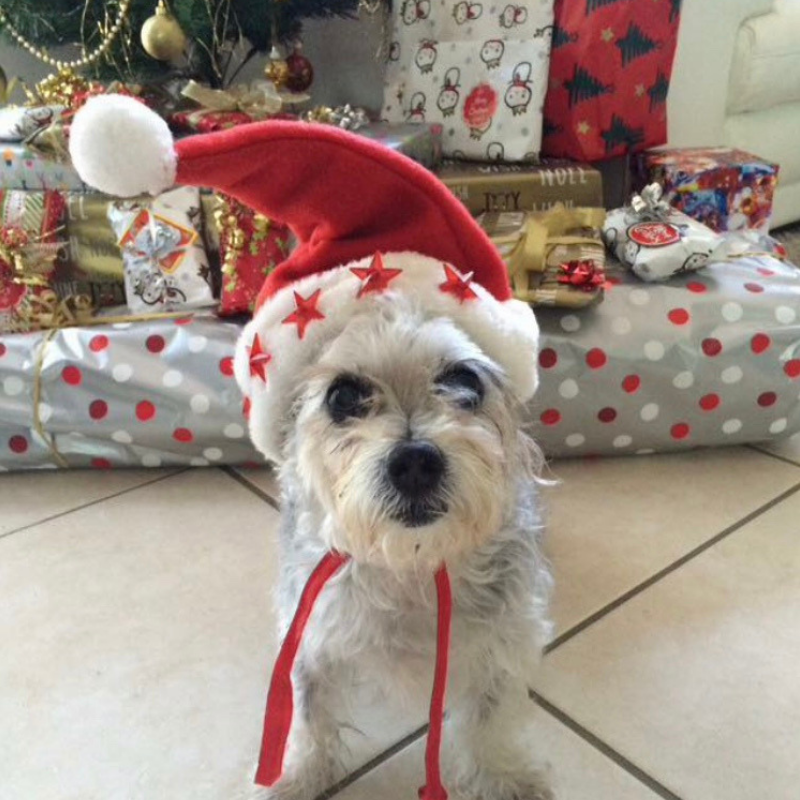 ❤ Your wings were ready but our hearts weren't ❤
RIP our beautiful girl. You showed us 15 years of pure love and loyalty. Words will never describe what you meant to us. We miss your smiles and excitement when we arrive home. We've lost a member of our family and you'll be forever in our hearts. 
Love Mum, Conan & Kaz
❤❤❤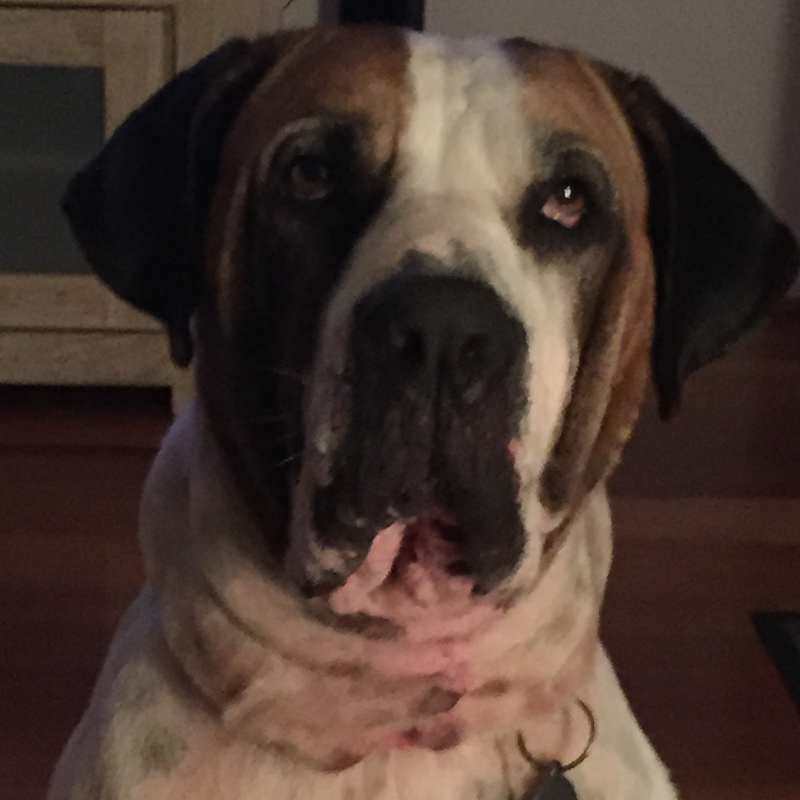 Daisy, Dollop, Puppylicious, Lazy Daisy
Died 22nd February 2019.
Missing you so much. You brought so much to our lives.  You saved me when my mum died.
Run on the beach, swim in the ocean and eat as much of whatever you want. I hope someone is splashing the water for you. 
Always in out hearts, always loved and NEVER forgotten.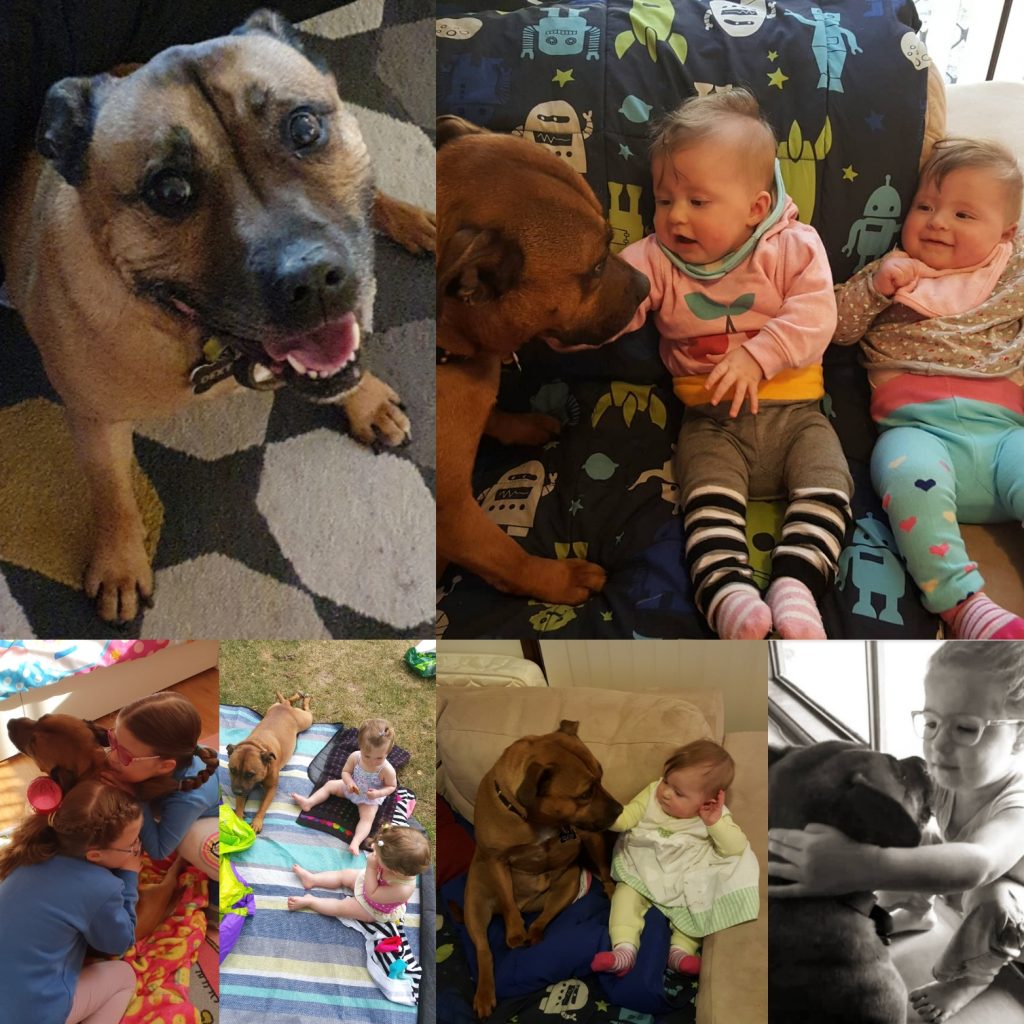 30th January 2011 to 4th December 2019
You were a bundle of happiness wrapped up in a solid little nugget of a pupper. Wherever we were, you were….quite literally – if I forgot to properly close the toilet door, you would be right there within seconds – just incase I needed your help. You were my dog before you were 'ours'. You got me through some of the hardest times of my life before I found my forever man and home. You were always there, my personal shadow and confidante. And then when your human twin sisters came into the world, you were their shadow. You were their first word after 'daddy'. You were their shoulder to fall on when learning to walk. You were their personal vacuum cleaner to clean up all of their food mess. You were their babysitter when mumma just needed five minutes of 'me time' while you watched over them. You entertained them with your silly zoomies game in the backyard, they (and I) never tired of watching you run around like a nutbag with that big goofy staffy smile on your face. You were so loving, loyal, gentle, patient (even when tiny fingers were shover under your eyelids!!) and kind. Their love of animals is no doubt on account of how amazing you were to them for the nearly five years they were lucky enough to call you their fur-brother. They don't quite understand where you have gone, but they look for you in the stars at night and they say hello to your burial site every day. You showed all of us the meaning of unconditional love and compassion and we are forever grateful to have known you.
After nine amazing years, we had to say goodbye (degenerative spinal condition). It was much earlier than we anticipated, but after all the love and kindness you showed us during our time together, we could not delay your suffering another day just to delay our grief of losing you any longer.
Our house is empty without you. Our world will never be the same. Thank you for everything you did for us. We love you beyond measure.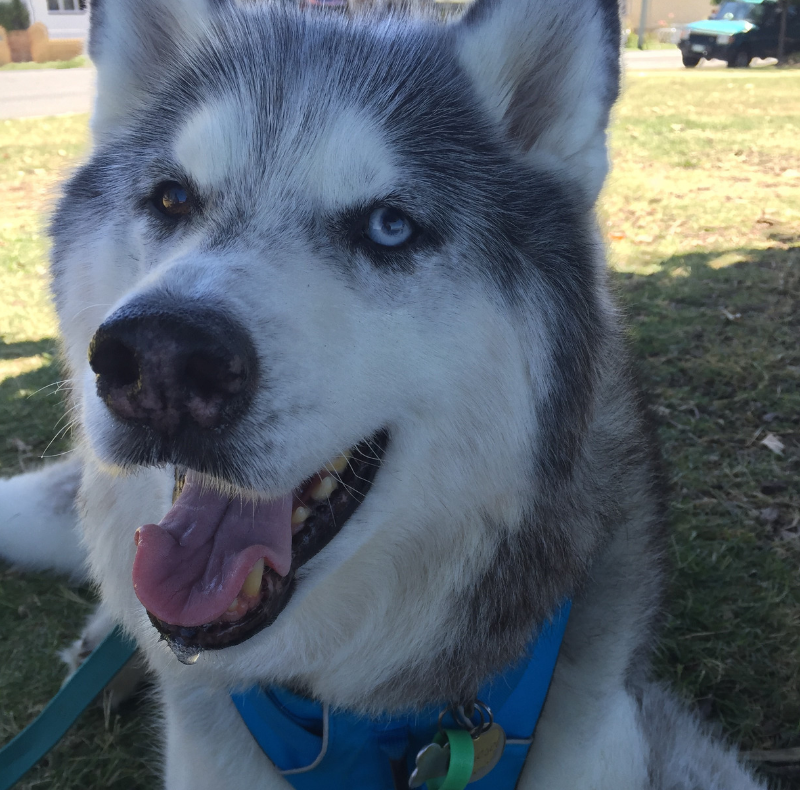 A soul that was beyond special. Forever wouldn't have been long enough ❤​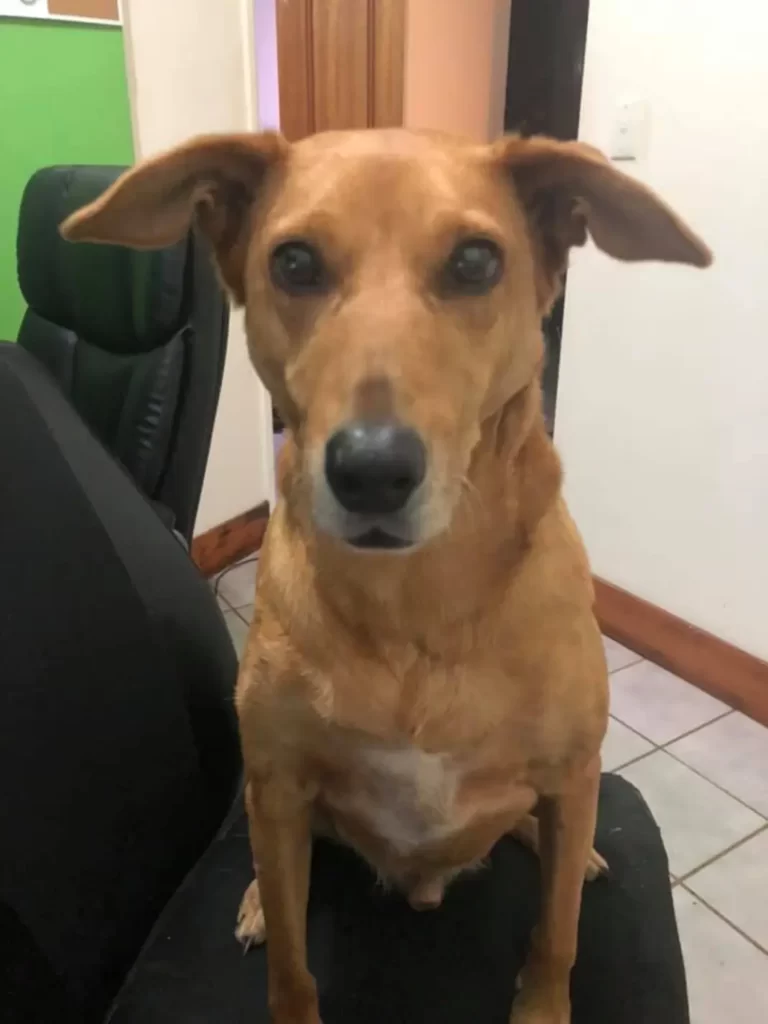 Our Dusty Boy. So kind and stoic. Strong and gentle.
He loved his family with all he was and all he knew. He came to us after a rough start to life and he showed us everyday how much he loved his safe home. He was fierce in protecting his Mama and so gentle in sharing his love. He loved his whole family especially his Mummy and Daddy and he knew his place was at our side.
Such a happy content boy he never fussed but would always sass if we didn't get his breakfast fast enough!! You really did make the world a brighter and more beautiful place our Dusty boy and we will hold you safe in our hearts until we meet again. There are none who can light the world than those who shine from the heart.
Thank you so very much to Dr Monika and the beautiful team at Sunset Vets. Your kindness, empathy, understanding and humanity is boundless. We could not have asked for better people to help us support Dusty boy as bounded over the rainbow bridge. We truly felt you understood how much he was in our hearts, and Dr Monika, the way you showed Dusty so much love and dignity was beyond what our hearts could have hoped for. We thank you for all you gave our family in Dusty's last month.
He finally got his mars bar and beautifully went to sleep!! Our hearts are forever filled with those beautiful memories to bring us peace. Much appreciation to you!!
From our entire family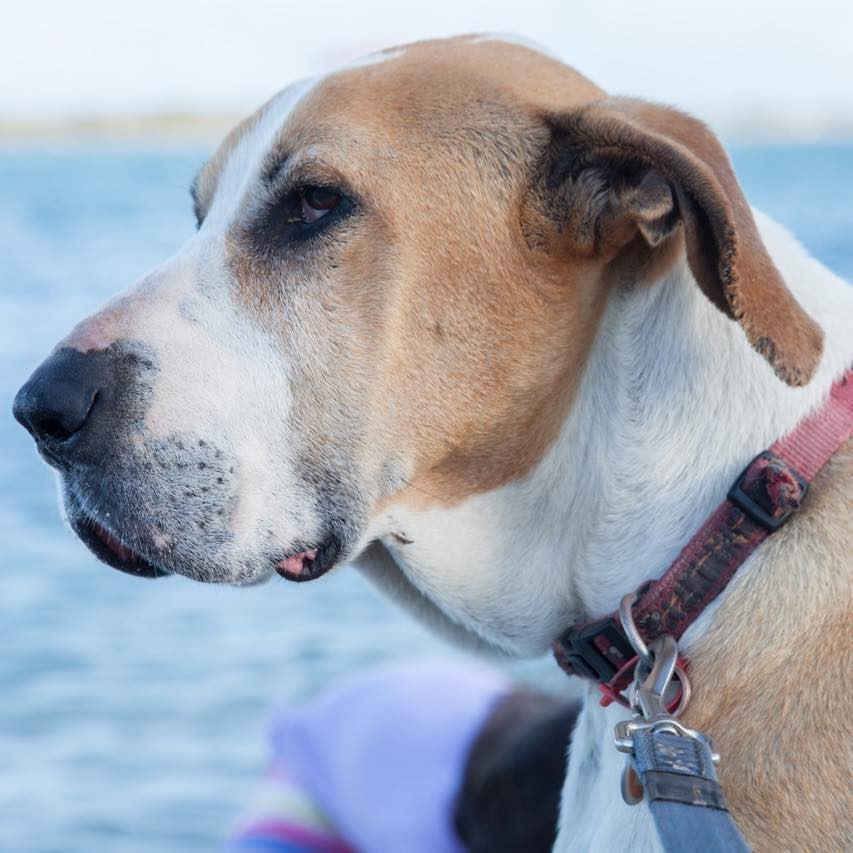 Fergie came into our lives as a rescued puppy.
She was our 'first child' and gave us beautiful 8.5 years together. She was there at all our special moments as our family grew. She always made sure we were safe from the menacing bush turkeys and lizards. She also made sure my feet were warm when I worked late at the computer on winter nights, or on hot summer days. She was such a stoic brave soul that we never knew she had wobblers until later years, and yet she fought on until her last moments.
We miss you so much Fergie girl RIP our gentle giant. xx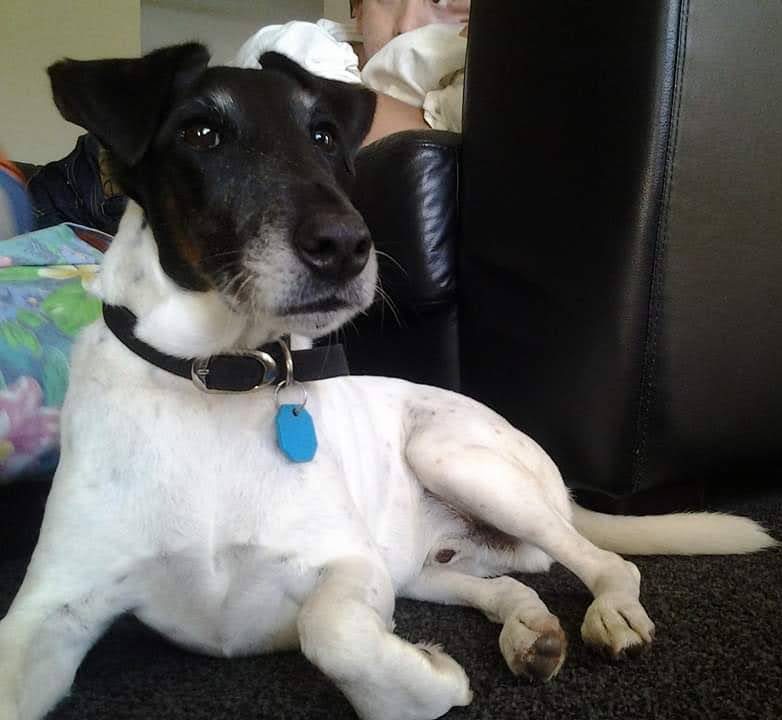 16.04.2006 ~ 20.06.2020
Little did I realise the impact a dog could have on my life. 
Little did I realise the puppy I brought home on my knee in the back of the car would be come so much more than just a dog. 
Little did I realise how much I would need you years down the track.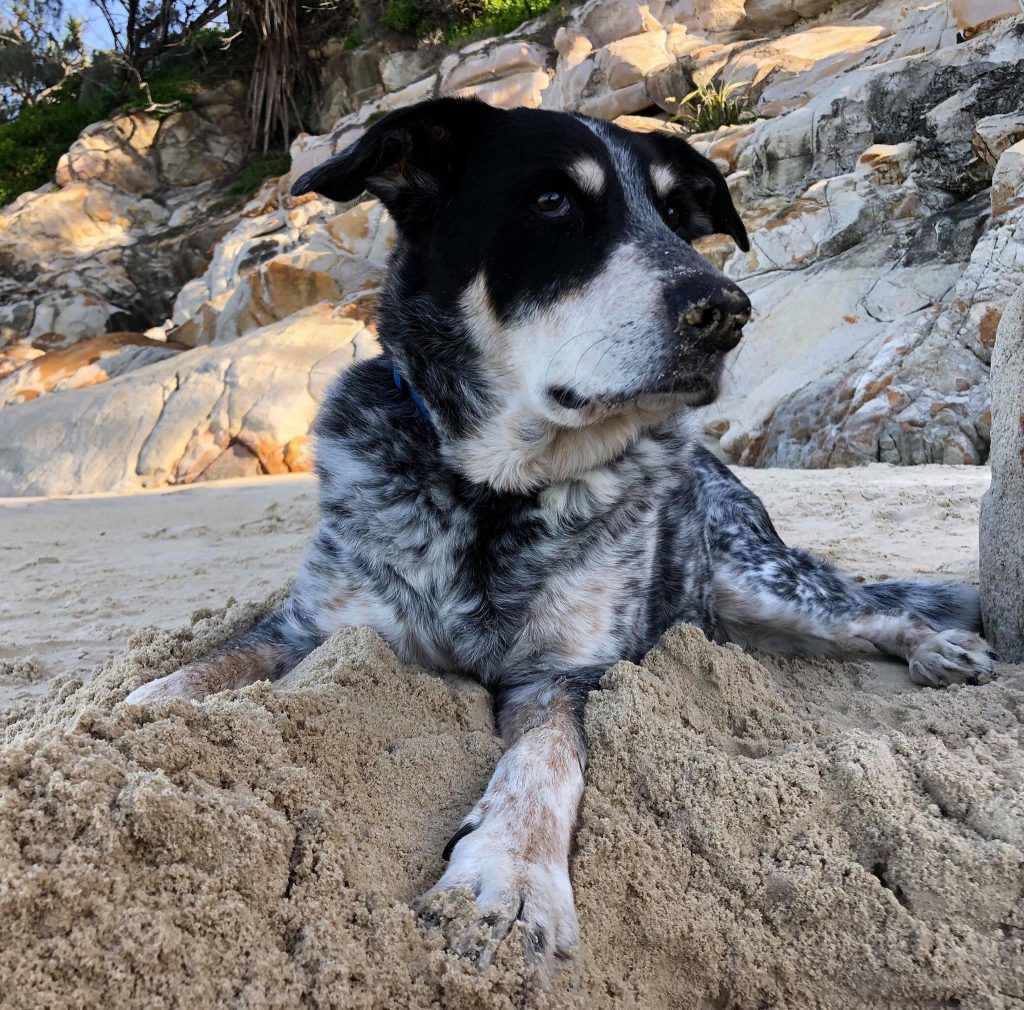 As a 6mth old pup who had spent 3 of those months at the RSPCA, he was so happy to come home with us and from that day on, our beautiful boy stuck by our sides.
Loyal, gentle, smart and playful, he was the perfect family member. I am so grateful to have had him in our lives for over 15 years. So many people commented on how well behaved he was and well trained when he had actually just moulded in with us naturally and effortlessly and so quickly became the love of my life. He has left a huge hole and is so very missed.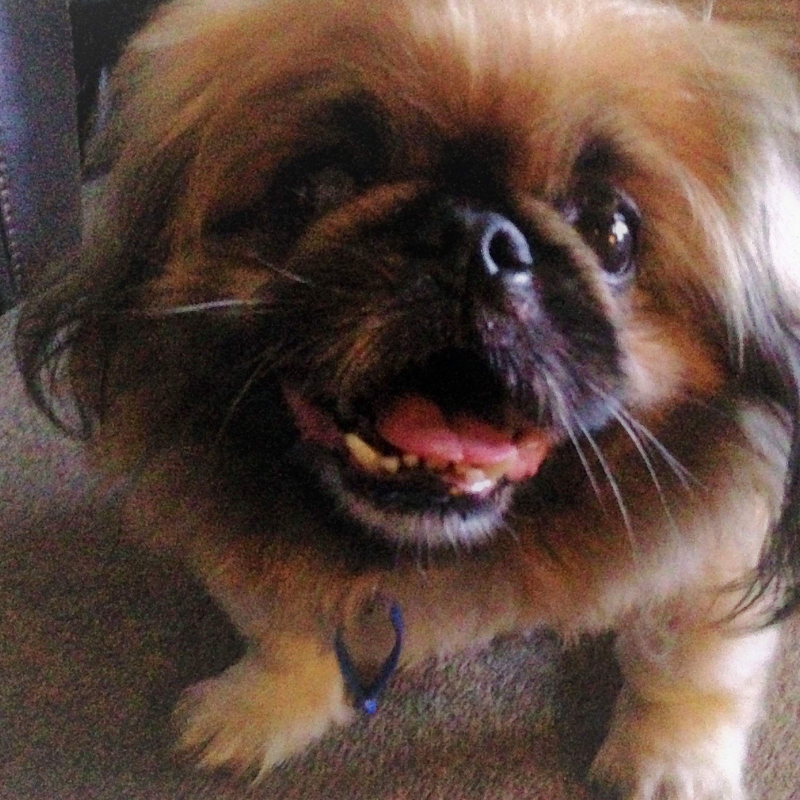 Gizzie was so special to us, he was cheeky, funny and very loyal. Me being his Mum I couldn't go anywhere without my little shadow, if any of his family were ill he would always let them know he was there, which always made us feel better. He had such a great character, he loved his pizza 🍕 and would sit on his little bottom and clap his paws 🐾 together when he wanted some. He loved sneaking the kids socks 🧦 and running around the house slinging them everywhere. He did not see himself as a pet he was one of the family, and he will be sorely missed 😔💔 A big thanks to Dr Brittany and all @ Sunset Vets for making the process so much easier for all of us and especially Gizmo 🌹😘 ❤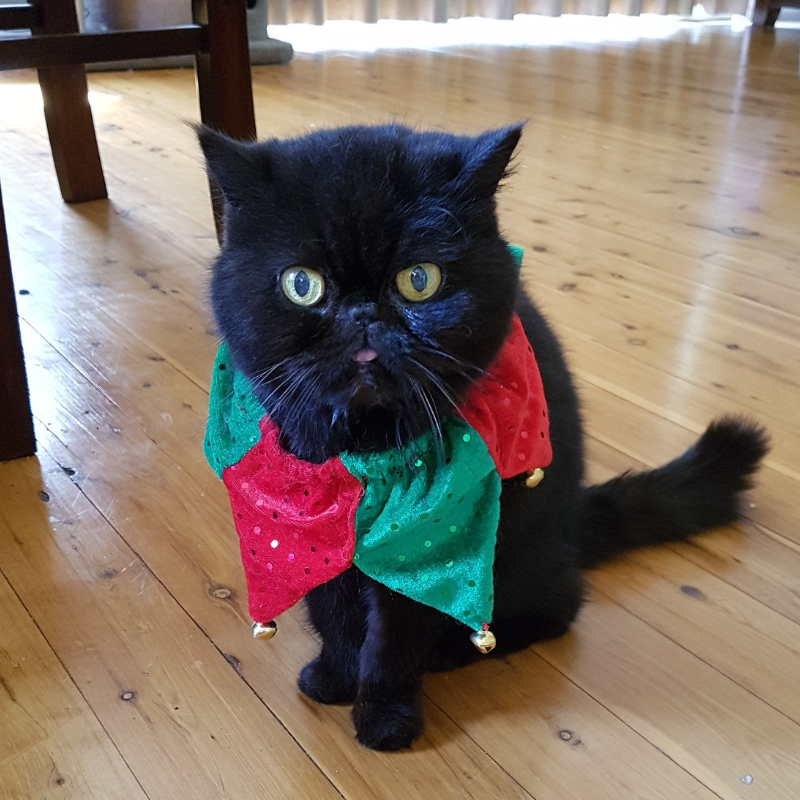 Gizmo was a beautiful Exotic Shorthair – a rescue cat from the RSPCA who was fortunate enough to find safety with the Jinks family.
This gorgeous girl was diagnosed with liver neoplasia just before Christmas and said her goodbyes surrounded by her loving owners in January 2018.
She was deeply loved and we know she will be sorely missed.
A true angel who has found her wings. ❤
He was so incredibly special to us and over 15 years we had watched him grow from the most confident little ball of fluff we had ever seen to a mischievous, independent thinking & action loving dog.
Through everything he was an ever loyal, affectionate companion to all of us. To be able to spend his last morning at home surrounded by his family meant so much to us and was so much more comfortable & peaceful for him. Dr Giles' kindness made what was one of the most difficult days for us just that little bit easier.
Thank you, we will always be grateful that a service like sunset was there for us when we needed it.. ❤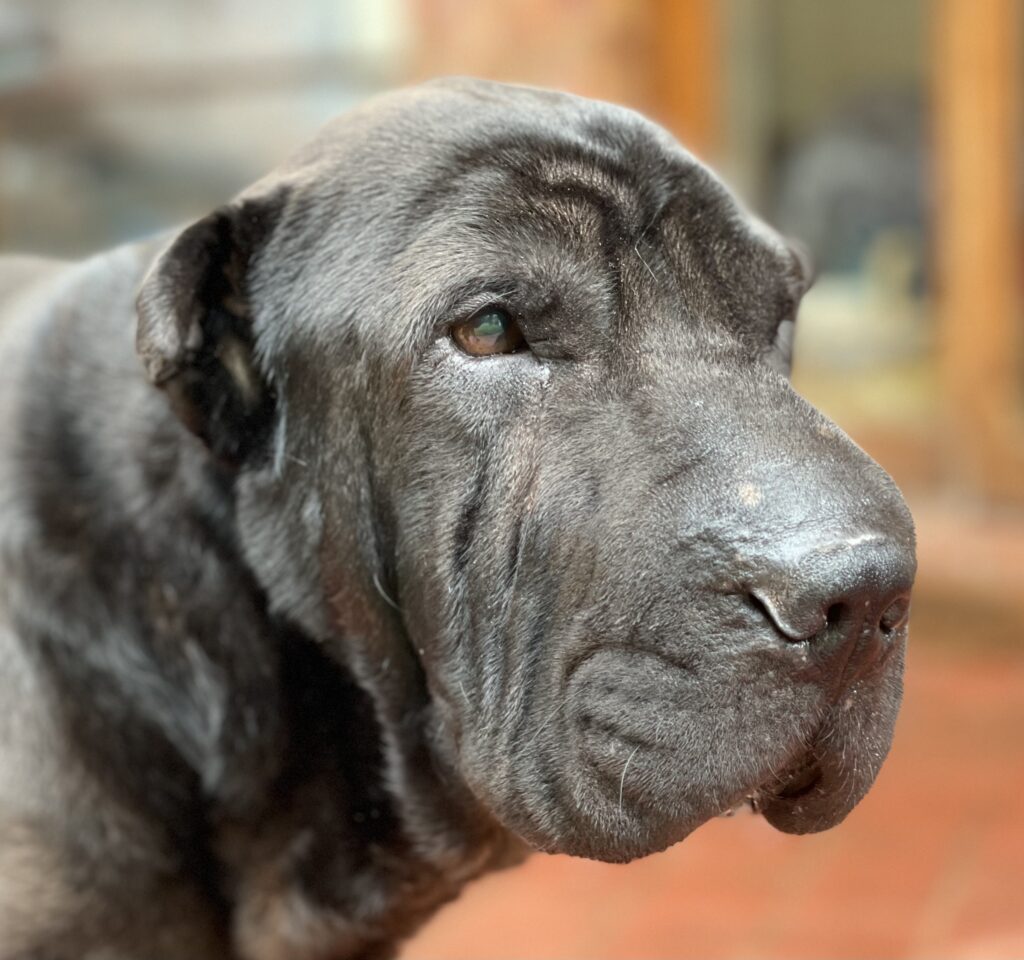 Our gentle Gus, gorgeous and loving until the end.
He loved a walk and a scratch behind the ears and to curl up in front of the TV with you during the evening.
8 years was not enough time with this gorgeous boy.
James, Barb, Julia and Duncan.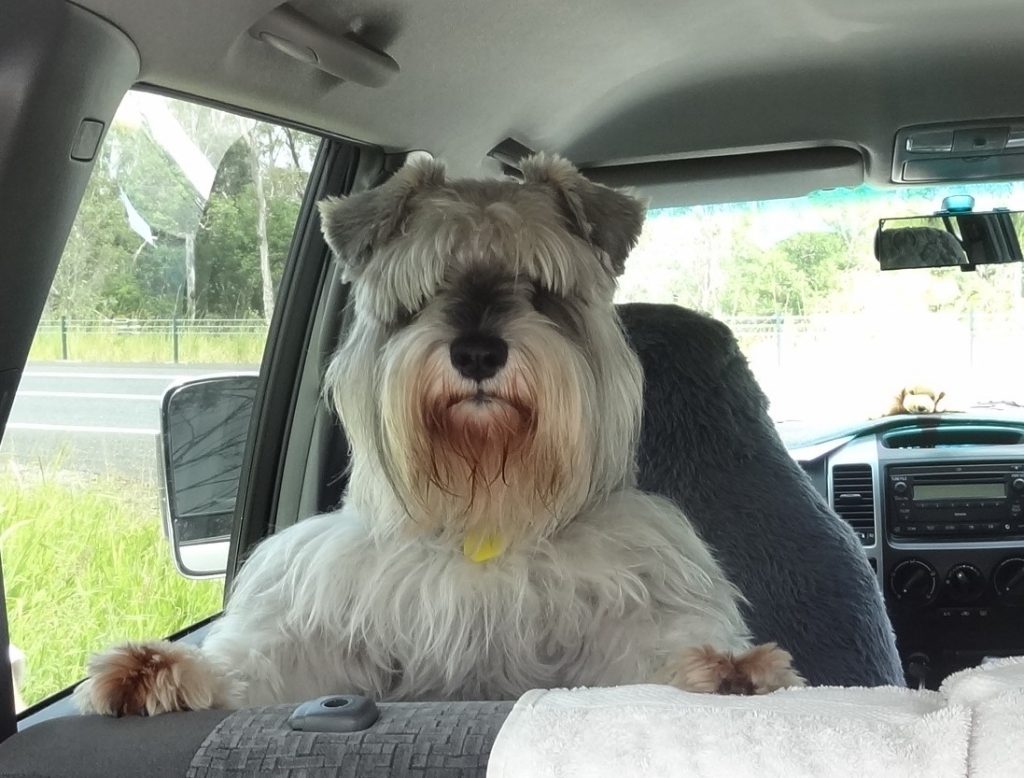 Our Hamish was a beautiful Schnauzer in every way, very handsome and a wonderful nature. 
He loved everyone and had a very happy 16 and a quarter years with us. 
We travelled all over Australia and he was always happy to be going with us. 
He has joined our last pet Toby in Heaven. 
We will love him forever. 
Val and Ross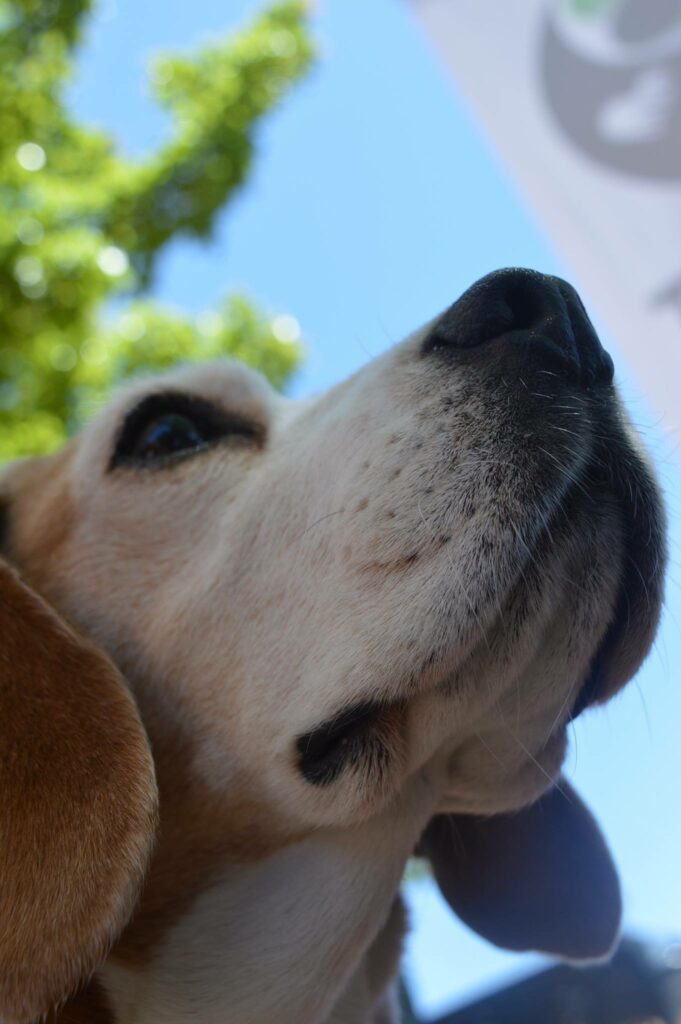 6 March 2004 – 6 October 2021
17 years and 7 months young.
Hannah, my vegan beagle, you were my family, my companion, my best friend, and assistance dog.
We have been through so many trials, tribulations, happiness, tears, bouts of anxiety, depression, mental illness,a marriage and it's divorce and so many birthdays and other life experiences over the years.
You were my Sunshine gal, laid back, sweet, gentle hippie pupster.
My Hannah banana, Hannah Bear, Pumpkin, and Sweet Pea.
You made friends with everyone you met, whether 2 legged or on 4 paws.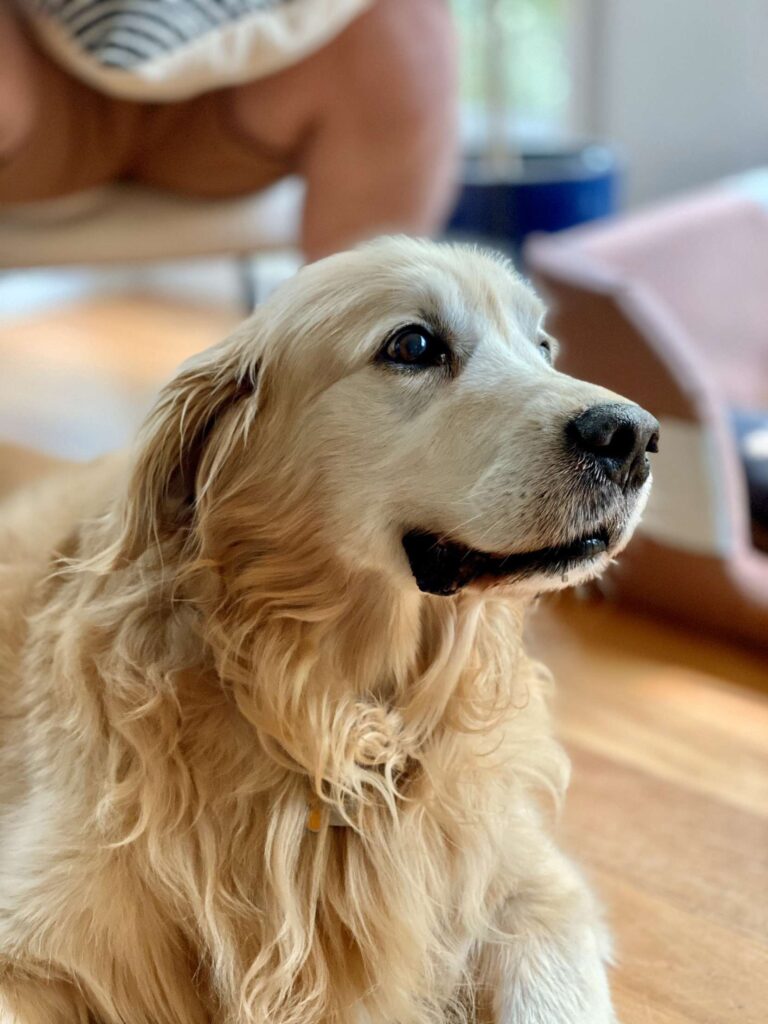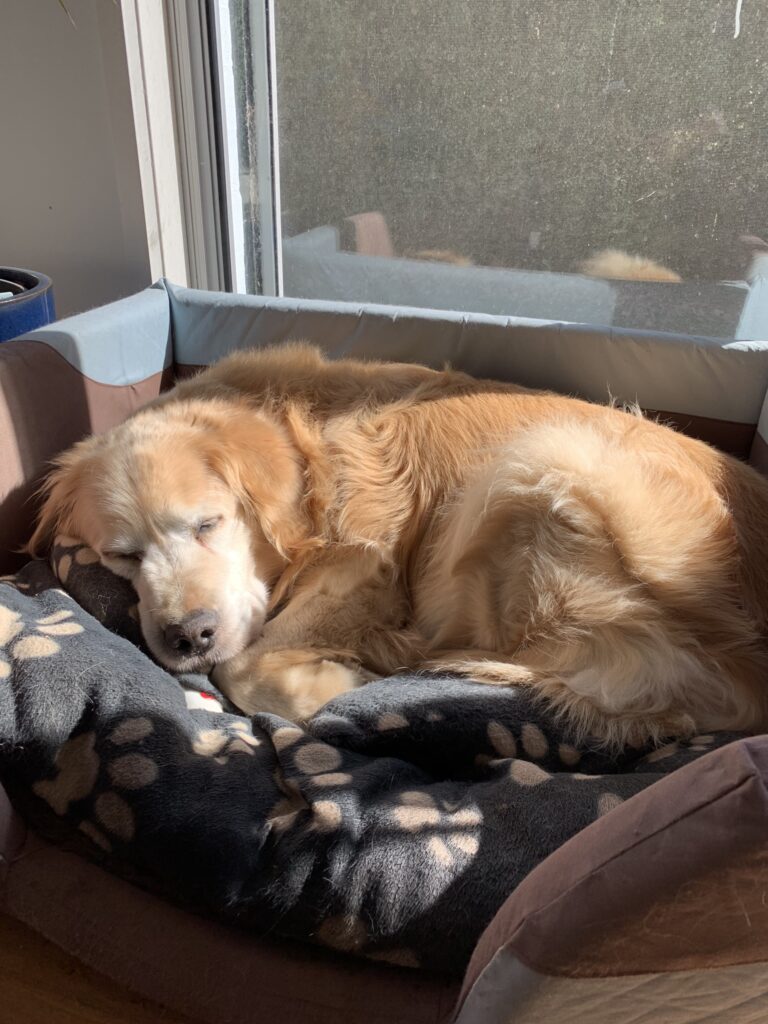 Jacko was my best friend. 
He loved barking with us in the morning when we would get ready for work. We went on many walks together over the years. He taught our young lab Cooper how to be the bestest boy. He was always the life of the party. 
16 years young he will always be remembered. 
We love you Jacko. 
Tom, Marty, Yoshi and Cooper.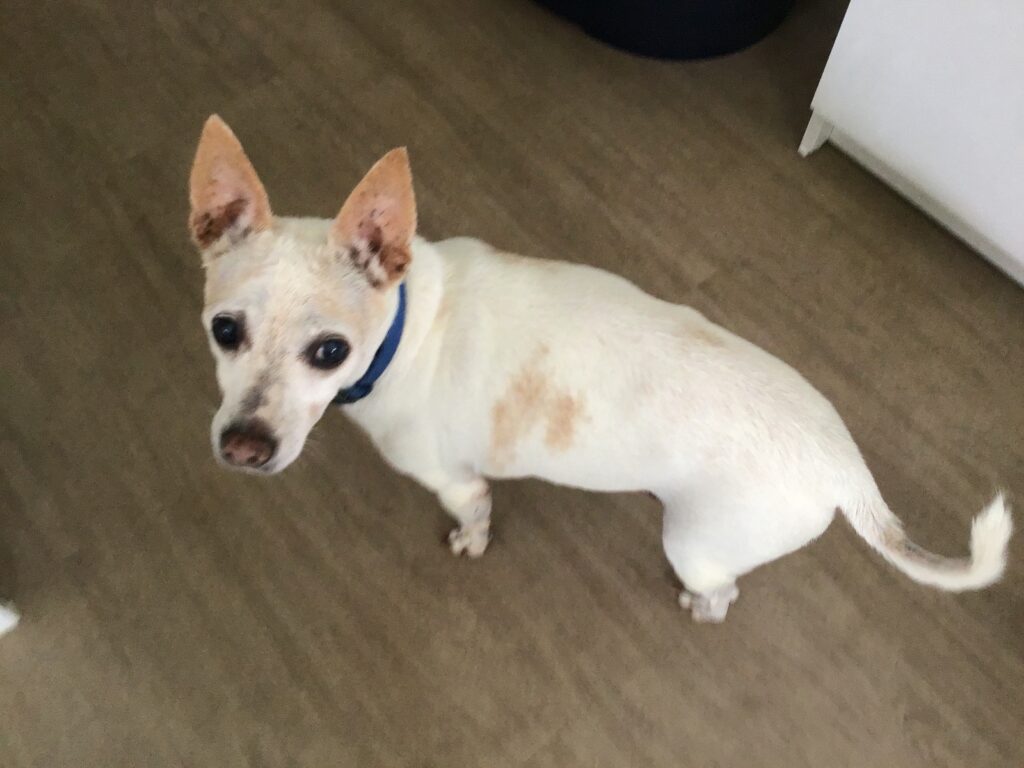 We adopted Jackson when he was 2 years of age following the passing of his original owner.  We had 14 precious years with him.  Unfortunately, he developed Type 1 Diabetes at age 10 years and had insulin twice daily. Later, due to the diabetes, he lost the sight in one eye. 
Recently due to Trachea collapse Jackson had to fight for breath and the time had arrived for him to find peace. 
To Dr Brittainy and The Sunset Vets Team, 
Thank you for your tender care of our beloved dog Jackson.  You made it a very special goodbye.  We miss him tremendously but we knew he had to find peace from his illness.
Una and Alan Dean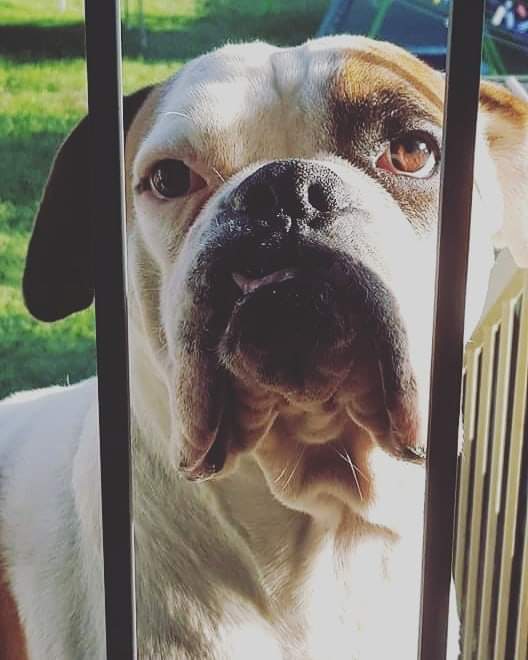 You were one of a kind. The most loyal, protective, loving, energetic, silly and amazing dog we've ever had. You would bounce around the backyard like a kangaroo and jump up and down on the spot when you were excited. You would nuzzle your head in for pats and your back leg would start going if we found the good spot. You would play rough with adults but were so gentle with the kids. You would protect us from any danger and we knew we could rely on you. You were so patient with your staffie mate Zeus even when he was a puppy and would annoy you. You gave the best cuddles, the best drooley kisses and the best smiles with your front teeth sticking out. You really were something. We are so sad your gone but comforted to know your not in pain anymore. Not a day will go by where we don't think of you or miss you. We know you are running free over the rainbow bridge.
We love you so very much Boofhead. Love Chris, Sarah, Luka, Lyla and Zeus ❤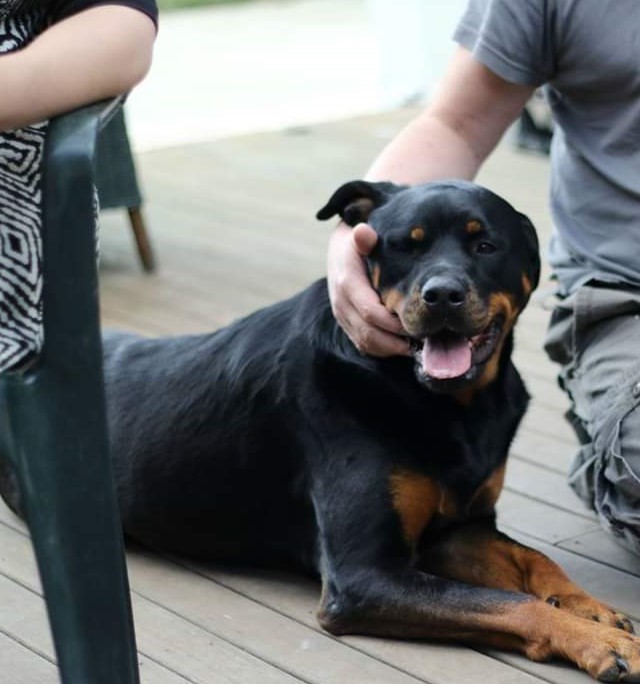 The most beautiful, loving, gentle big girl who made up one-third of our little family. She had so many struggles in her short life and she fought so hard against all odds until bone cancer proved stronger.

Darling Jenna, we were beyond heartbroken to lose you and we miss you every minute of the day. It has only been a week and we are still in tears every day. You were such a big part of our lives and we will never forget you. Would give anything to have you back again.

We are grateful to Dr Ashlee for making your passing comfortable, dignified and gentle, and that you were able to be at home in our arms, even during this pandemic. Rest easy darling girl xxxx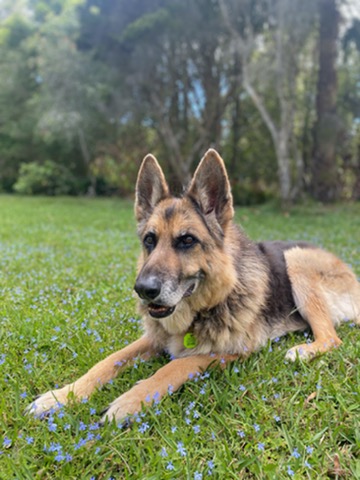 27/04/09 – 09/02/2022
Today our beloved and gorgeous girl Jessie would have been 13. Jessie was the last puppy to be left in a litter for our son Jack's 11th birthday. Jack had been wanting a puppy for 2 years. We already had 2 beautiful cats. After the first couple of nights when Jessie farted in Jack's room he thought maybe he was more of a cat lover. 
One of our cats welcomed her and the other one let Jessie know she was not the queen in this house (only in her mind though not ours) However she soon became known as Bill's Shadow. We had no idea how much unconditional love and joy she would bring into our home and we certainly were not prepared to say goodbye to her at any time. She was so loving, loyal, gentle, faithful and protective. She was a treasured member of our family. She had 5 beds in and out of our house so was never very far from any of us. She was greeted every day with a good morning and a good night. Whenever she saw Bill she would go crazy with joy and excitement as he was the boss in her eyes. A bit like Dino in the Flintstones cartoon. She loved her walks and car drives. 
We almost lost her at Easter in 2020 but thank you to the wonderful and amazing care provided by Dr KK in Doonan we were blessed to have her life extended although it could never have been long enough for all of us. 
Our sincere thank you to the caring team at Sunset Vets and to Dr Monika who made our beautiful girls final moments to transition to the other side a little less heart braking for us. Thank you to Leesa from Sunshine Coast Pet Crematorium for taking wonderful care of her.
Jessie you have left a whole in our hearts that can never be filled. You are unforgettable and we miss you so so much.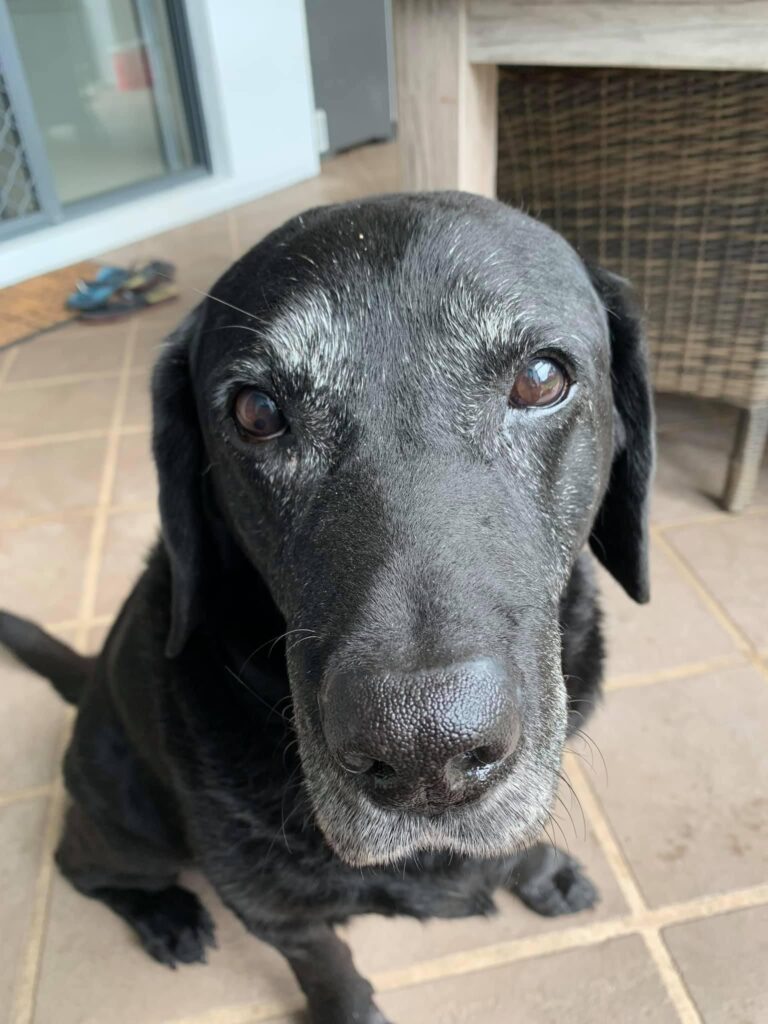 We were lucky enough to meet Jet when he was two. His Dad couldn't keep him as his living circumstances had changed. Our children were 4, 7 and 11…a perfect age and family foe his needs.
He was a CRAZY Labrador! He had way too much energy. He also used to run away. My husband and I called it his 'bender' because he would go for 2 days sometimes. Once, our fence blew over in a storm and him and his Border Collie brother escaped and were found at the local bus depot. Another time, him and his brother broke into the house through a locked screen door and took all of the children's soft toys off their beds and into the yard. It was a double story house with 17 stairs, they were exhausted-but I am sure they had a ball!
He was a typical loving Labrador, loved his walks/waddles, inhaled his food-all food. He also needed to be touching me at all times. His human siblings are now 19, 22 and 26 and all grown up after them he was my world.
He passed 13/12/22 and I still think of him every day and look for him. My heart is so broken…the only comfort I have is that he is in peace and not in any pain.
Dr Kate was the most patient, caring and kind Vet upon his passing. She knew the way to his heart-cheese in a can! 😂❤
He went peacefully with us by his side, with kisses, pats and hugs and me holding his paw. It was actually an honour to send this old boy on his way over the rainbow bridge with such respect and dignity. 🌈
Until we meet again beautiful boy.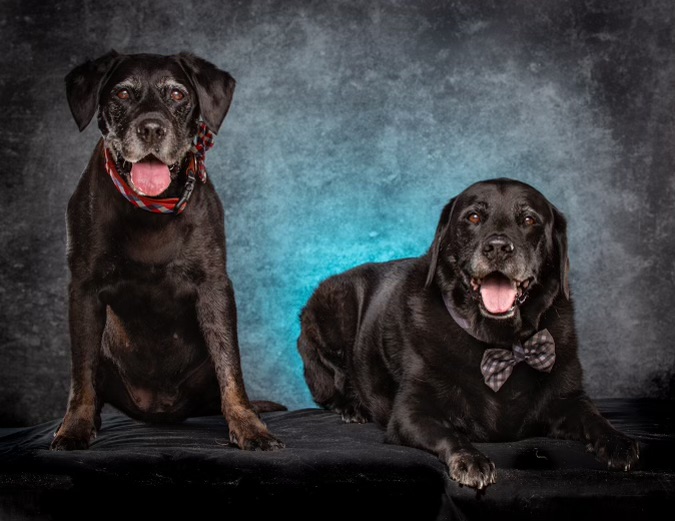 Our beautiful babies; Jordie and Chicco.
You made our lives better and without you both the hole in our hearts will never heal. Thank you for making us a family, you will be with us always.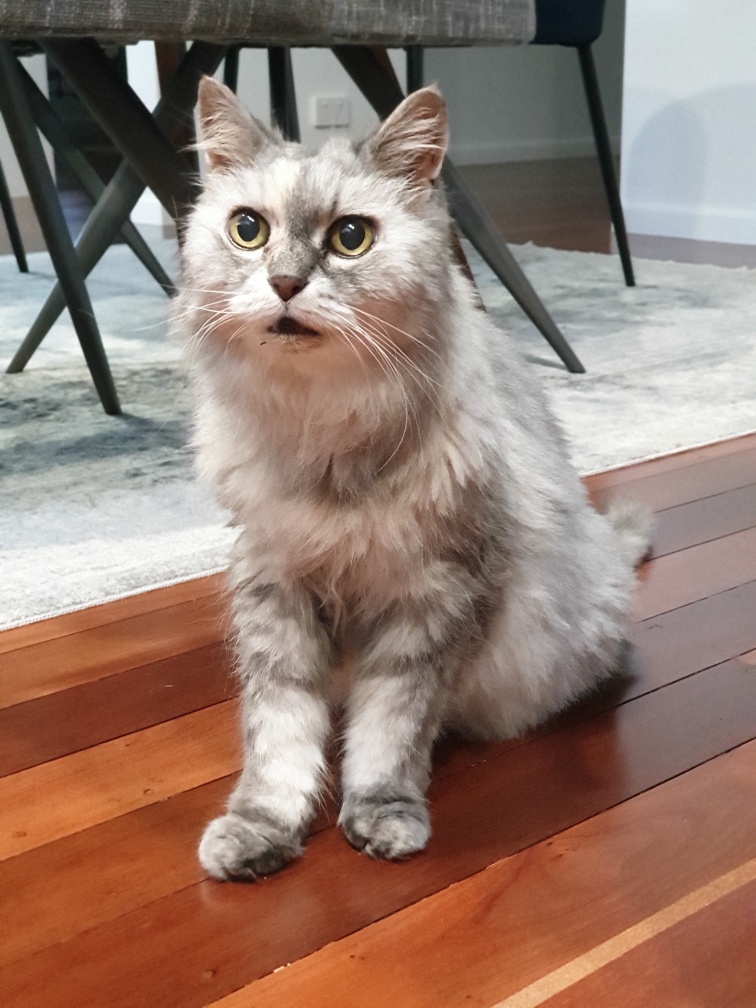 Farewell to our beautiful girl Kasey. 
We were so lucky that she chose us for the second half of her life. What a privilege to give love to and receive love from such a beautiful little soul and to look after her in her old age. She has left such a hole in our hearts. 
Thanks to Sunset Vets and Dr Bec for making her passing so gentle and peaceful, as she deserved.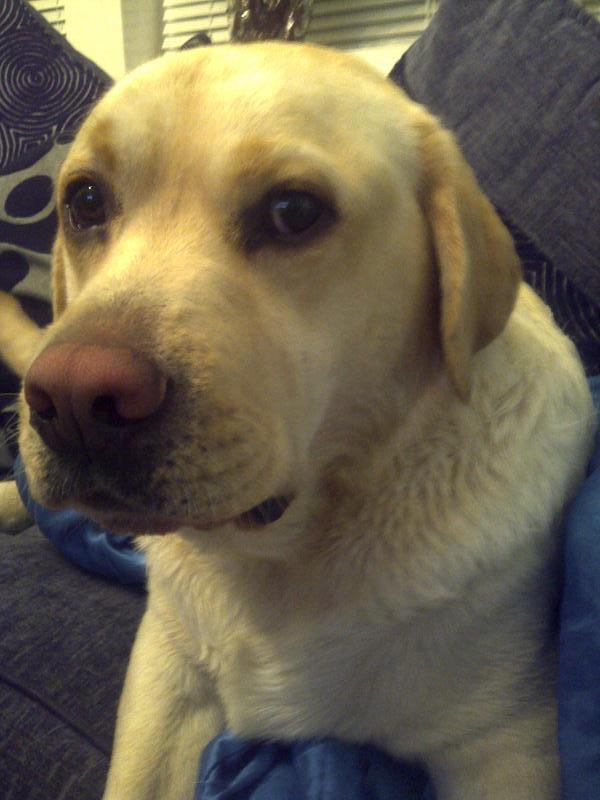 Kooper stole my heart the day I met him. I loved him more than anything. He brought so much joy and I did everything I could to return the favour. He was more than a dog. He was never a pet. He was a member of my family and loved him as much as I could ever love anyone. You were taken from me too early. I will never get over you but I will always treasure our memories. You'll never be forgotten. Your ashes will be with me to the day I die and then we will be spread to the earth together. You were and always will be my best friend. My heart is now broken but you take that other half with you. One day we'll meet again. XXX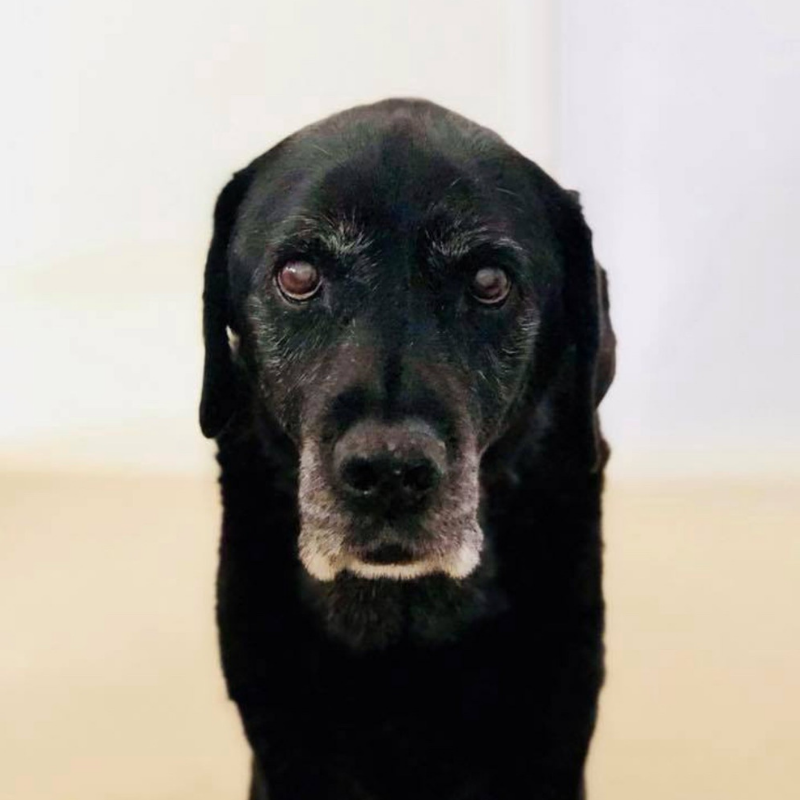 A gorgeous soul, a beautiful support who will be forever loved and missed terribly. ❤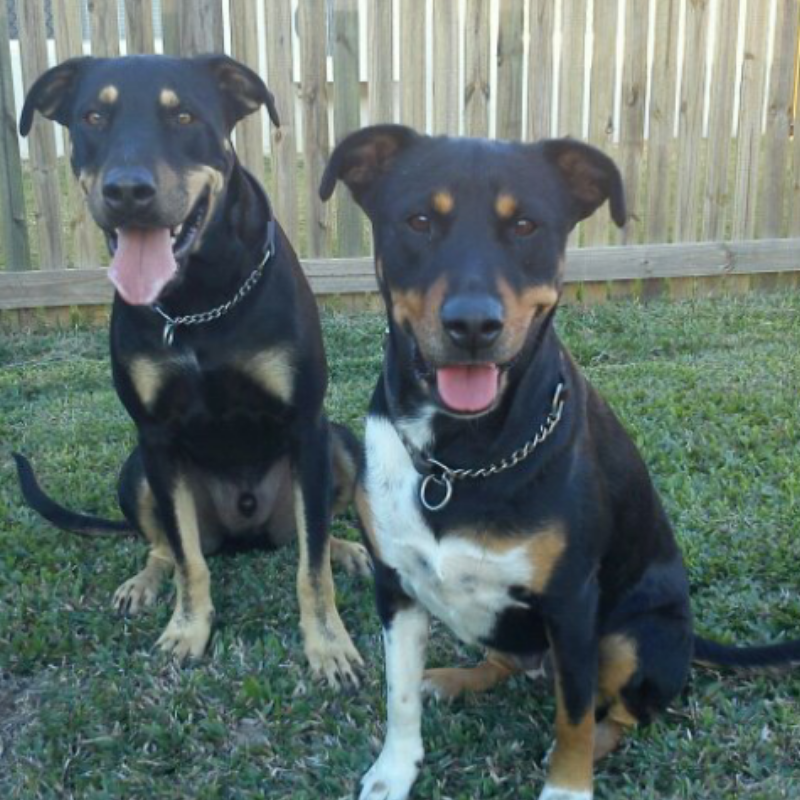 May 2008 – November 2017 (On the right of the photo)
We rescued Lani from the RSPCA but she really rescued us. She was a smart, independent, loving and protective girl. She opened her heart a year later and welcomed in another dog, with whom she became best mates. They were inseparable from the moment they met.
Lani, you filled our family with such love and loyalty. We will miss you beyond words can express.
May you rest easy and live on within our hearts. Love always, Tim, Charlee, Oliver and your best mate, Linkin xxoo ❤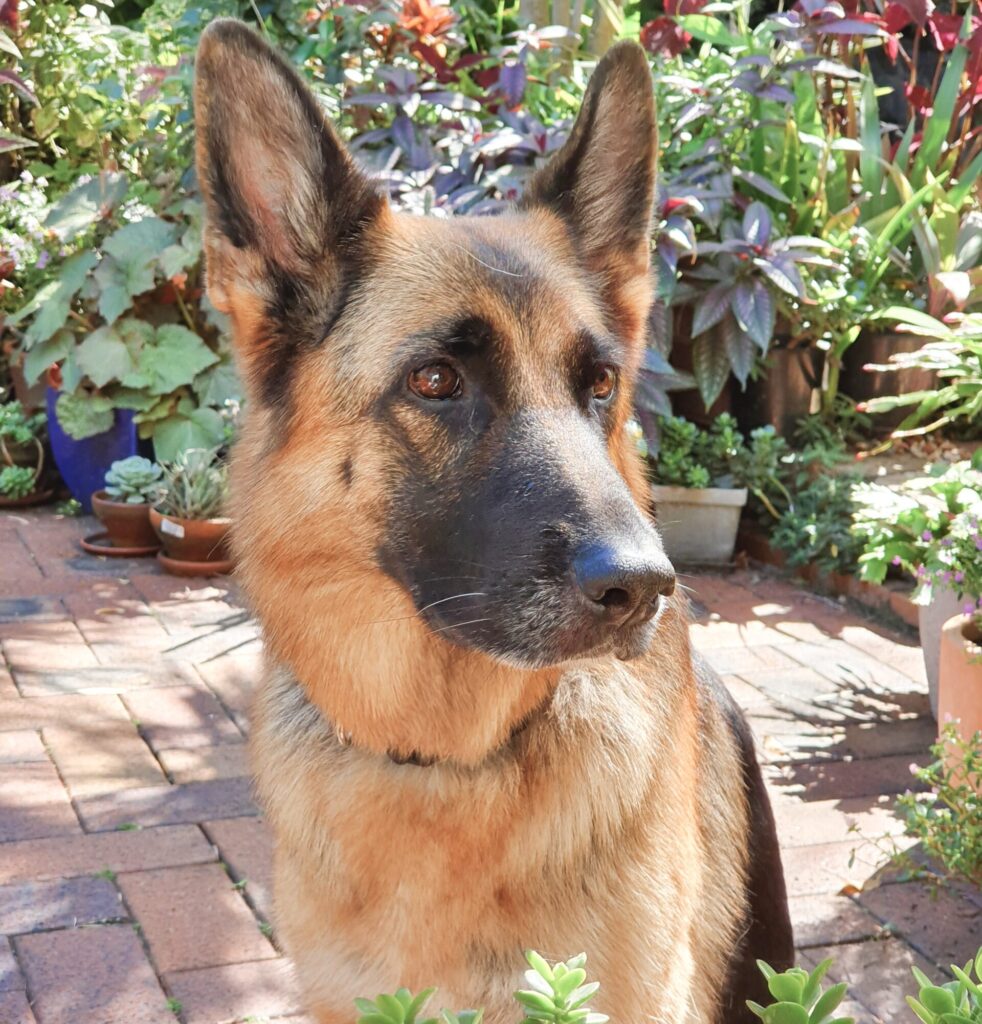 Loxie and I found each other only 16 months ago, when she was 6 years old.  Little did we know our time together would be so short. This was her first time being a pet and she certainly enjoyed it . She was the sweetest girl and so incredibly affectionate. My heart aches so much at her loss but I find comfort in knowing she was able to experience my love. My thanks to Dr Cherrie for all the support and compassion she showed to us.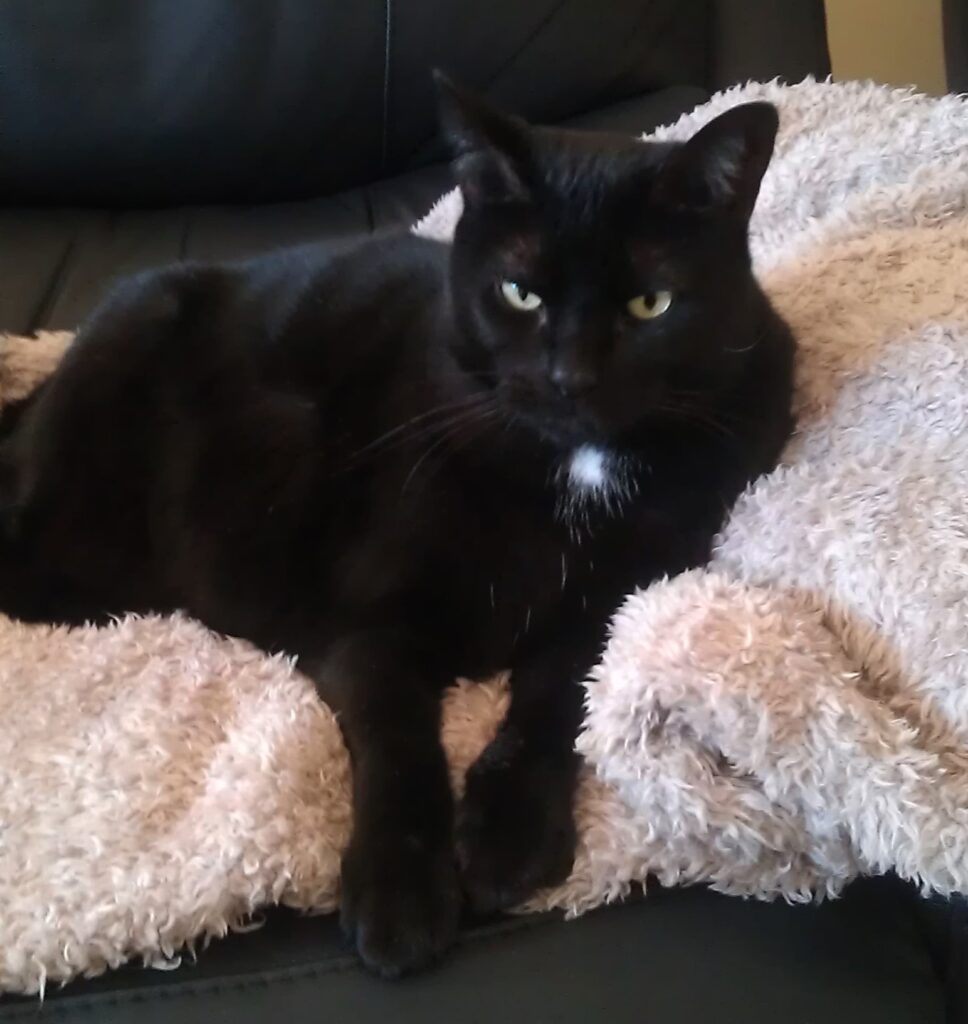 Our beautiful girl was a rescue who took a long while to let people love her. It was worth every moment and she gave us 16 and 1/4 years of love. She is survived by her brother Storm. Mummy misses her nightly cuddles xx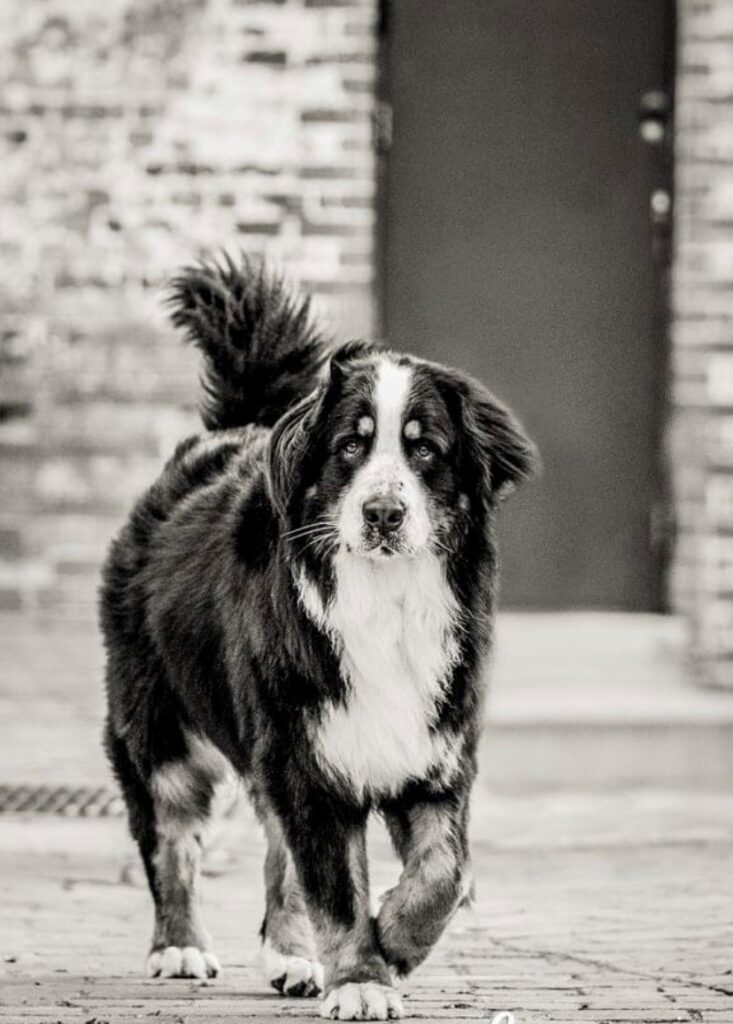 09.10.2012 – 29.09.2021

When we first met Lucy, we were told "there is nothing like your first Bernese Mountain Dog" and they were correct.

She provided our family with almost 9 years of pure love and affection.

Oh Lucy, how we miss you!
Until we meet again xxx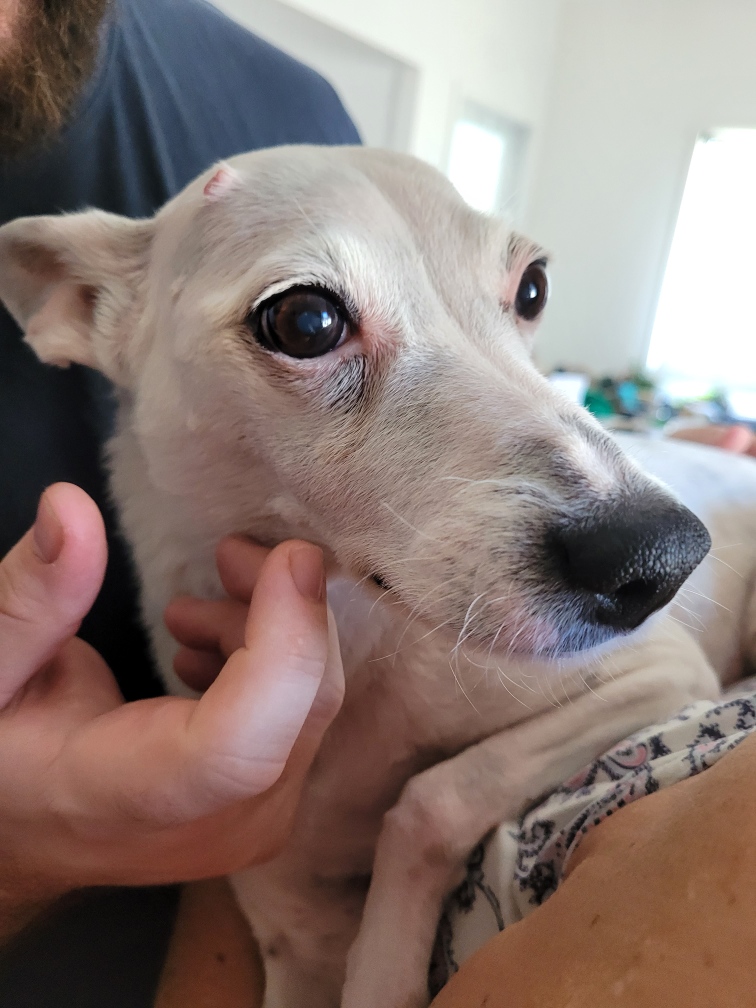 For our dear Lucy, Poo, Poot, Noodles, Elbow Terrier, Gangle Spaniel.
Always happy, awkward, funny, faithful and caring. You kept your pack so well groomed and always so loved. Thankyou for being with us for the last 14 years.
Best naughty dog ever.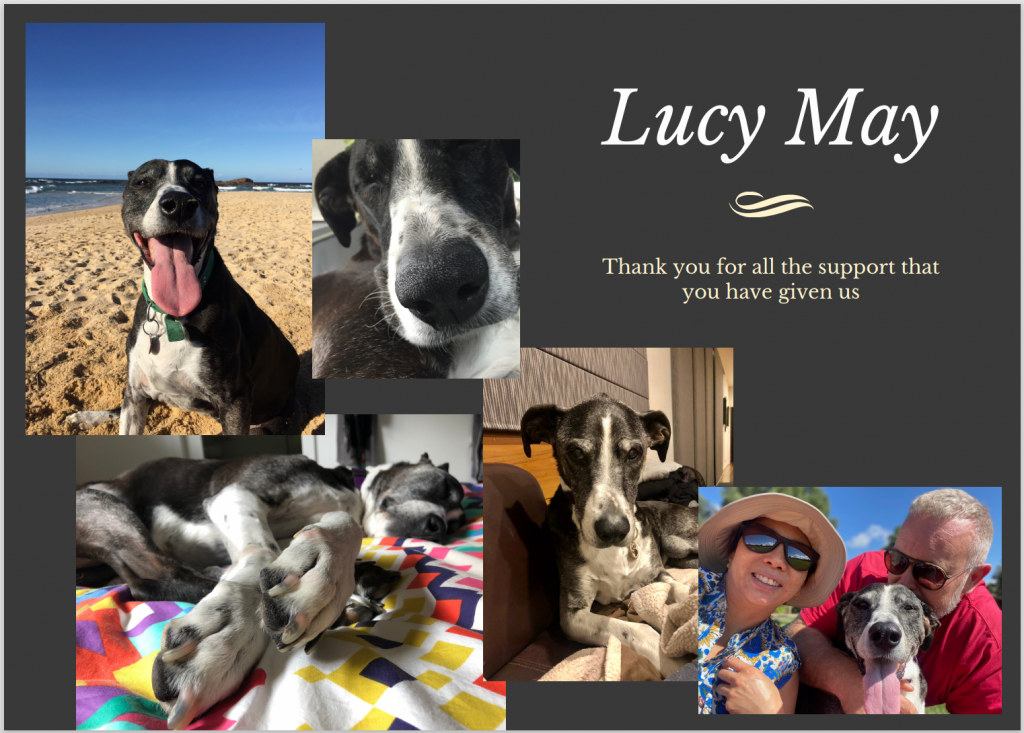 It was with great sadness that we put Lucy to sleep on 13 February. 
She had a great run – 16 years. Right up to the end she continued to give us laughs & we were blown away by her resilience & determination. We were lucky to have had her in our lives.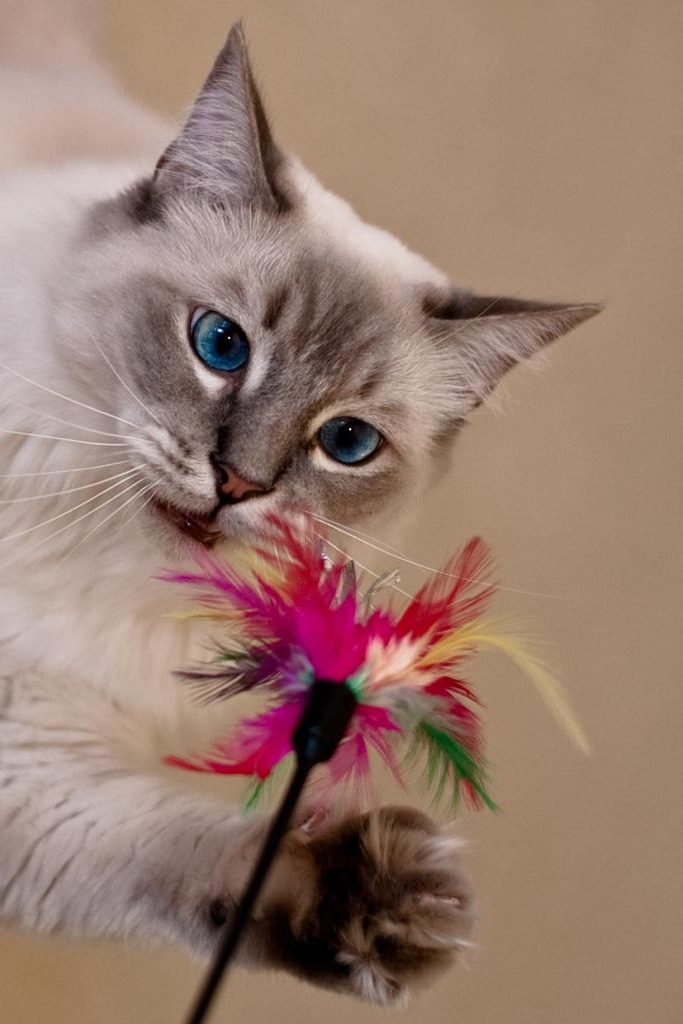 'He's our boy'

05.02.2009 – 30.05.2019

A Blue Point Lynx Ragdoll who was forever friendly, faithful, beautiful and loyal.

We will never forget the storytime cuddles and the endless love you gave us. We miss you dearly and will never forget the lessons you taught us and the laughter you gave us with your antics.

Rest In Peace Little Man, until we meet you again on The Rainbow Bridge.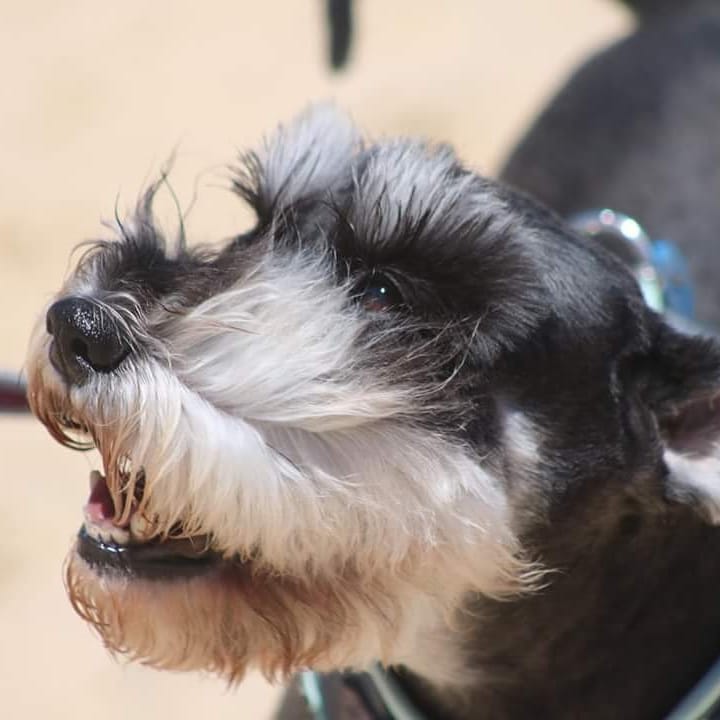 Miss fluffy face…you always had a smile for everyone, your little stampt feet and your cuddles. These are what we will miss. I'm so privileged to be able to have shared your life with you. I hope you enjoyed living with us and your schnauzer brothers and sisters. You were an amazing mummy and thankyou for all the gifts you gave us. You put up a courageous fight and the last two years we got to spend with you were amazing. You started in new Zealand but ended up an aussie dog..thankyou for sharing our many journeys together…till we meet again. I will never forget you…my beautiful girl.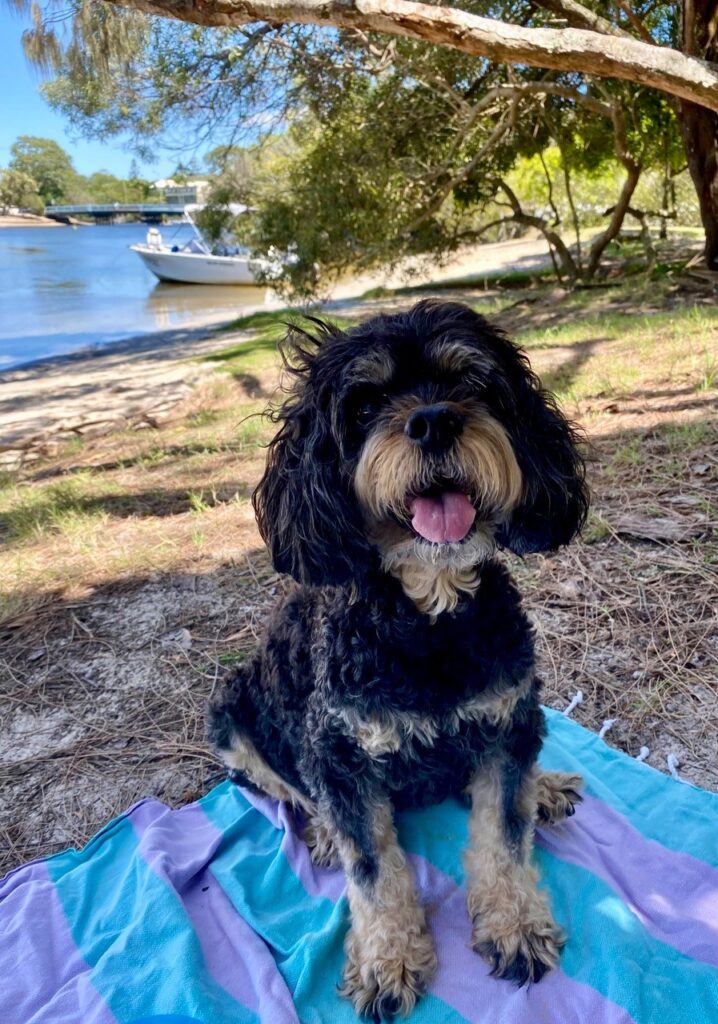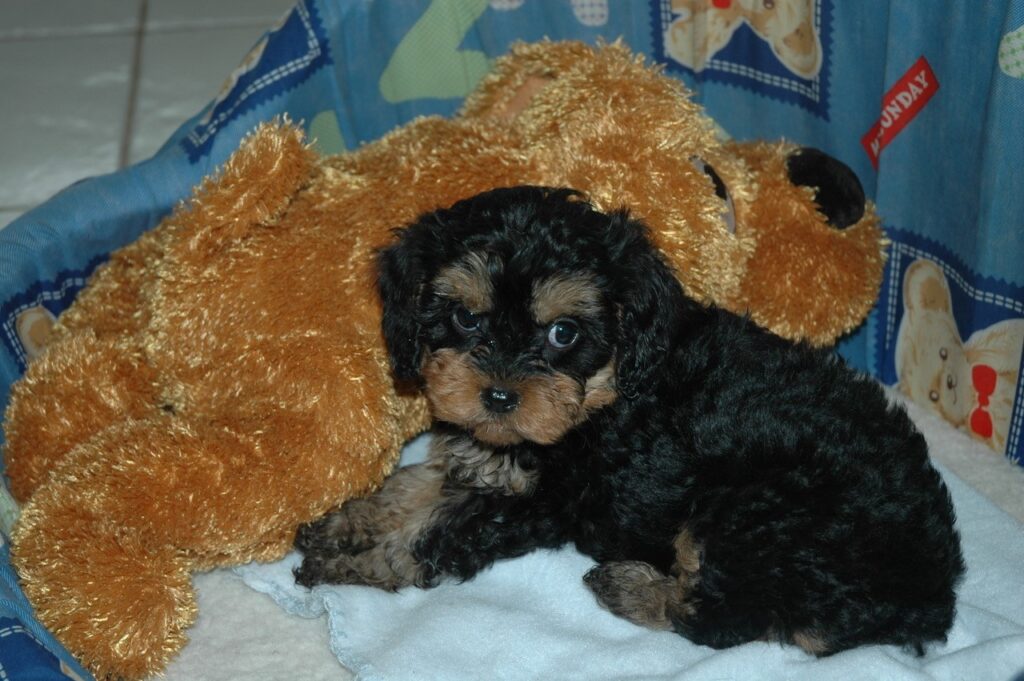 Maggie, our beautiful girl, you gave us your all for the 14 years you were with us. You shared your Maggie-joy with everyone and you are so much loved. 
You were our loyal, fun-loving, adaptable, stoic family member and companion. You are greatly missed, now in Doggie Heaven, happily playing with Herky.
Thank you so much to Sunset Vets, especially Dr Jan for helping Maggie cross the Rainbow Bridge in a gentle, calm, peaceful and relaxed way, with us all here at home to say goodbye, Maggie knowing how much she is loved. 
We highly recommend Sunset Vets. Thankyou Dr Jan & Sunset team. 
From Maggie and family 🐾💙🐾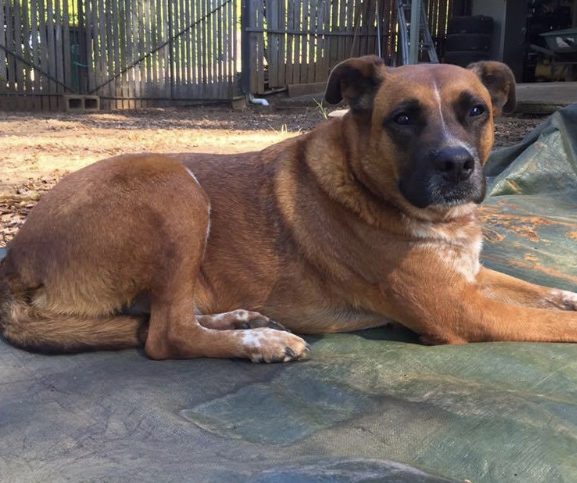 Manu had a good life. He was there through many ups and downs in my life and was always that company I could fall back on. He was never a hassle, never a problem and always heard me out, lol, he gave me that lift that I needed.

He was pretty special and that's not just coming from me that's coming from everyone who ever he came in contact with. They adored him a lot.

Everyone knew how close we were that when I shared it on my socials it was nice to see so many care and send there condolences. It was actually overwhelming that sometimes you just can't hold back a watery eye.

Manu will never leave my heart, he's stuck in there and someone I'll cherish forever.

Rest easy Manu man.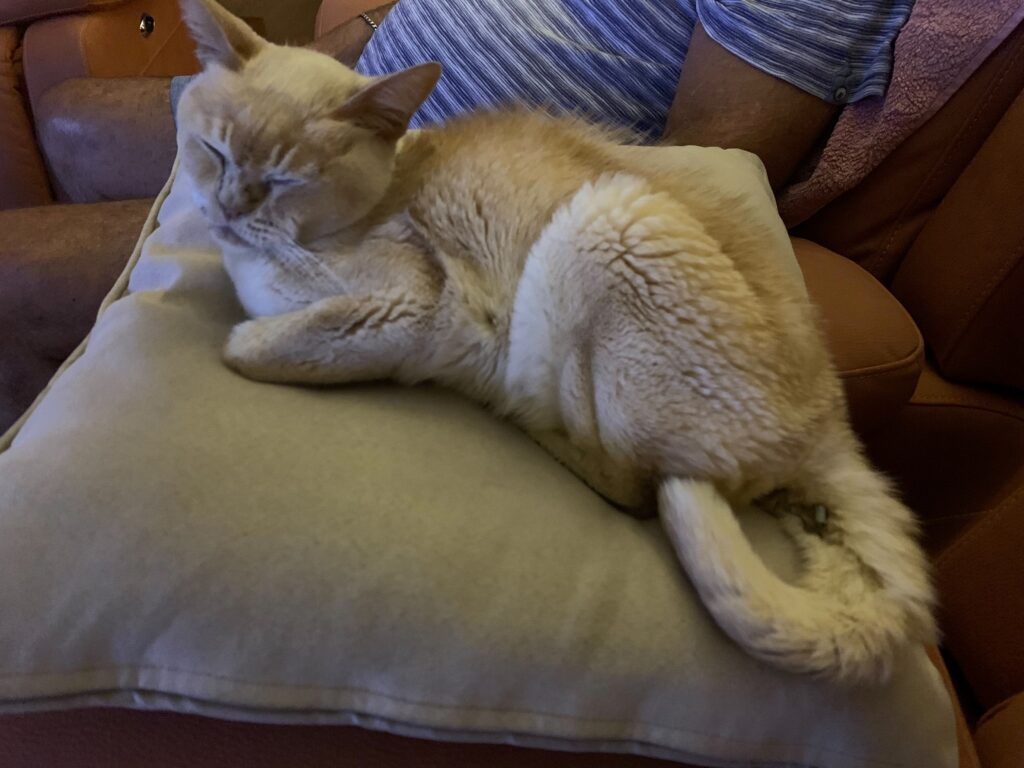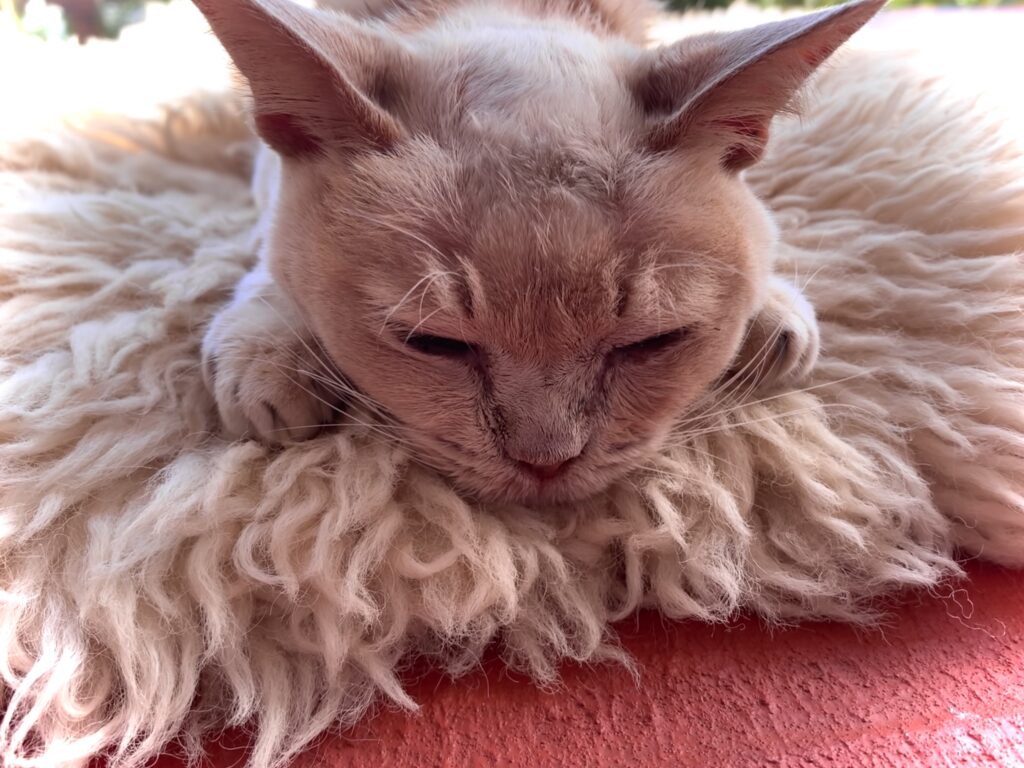 Mika, our Madam, our fur baby for 15 1/2 years.
Never a dull moment with her in our lives. Always there at whatever we time we arrived home.
Sadly missed by us and her brother.
RIP my girl xx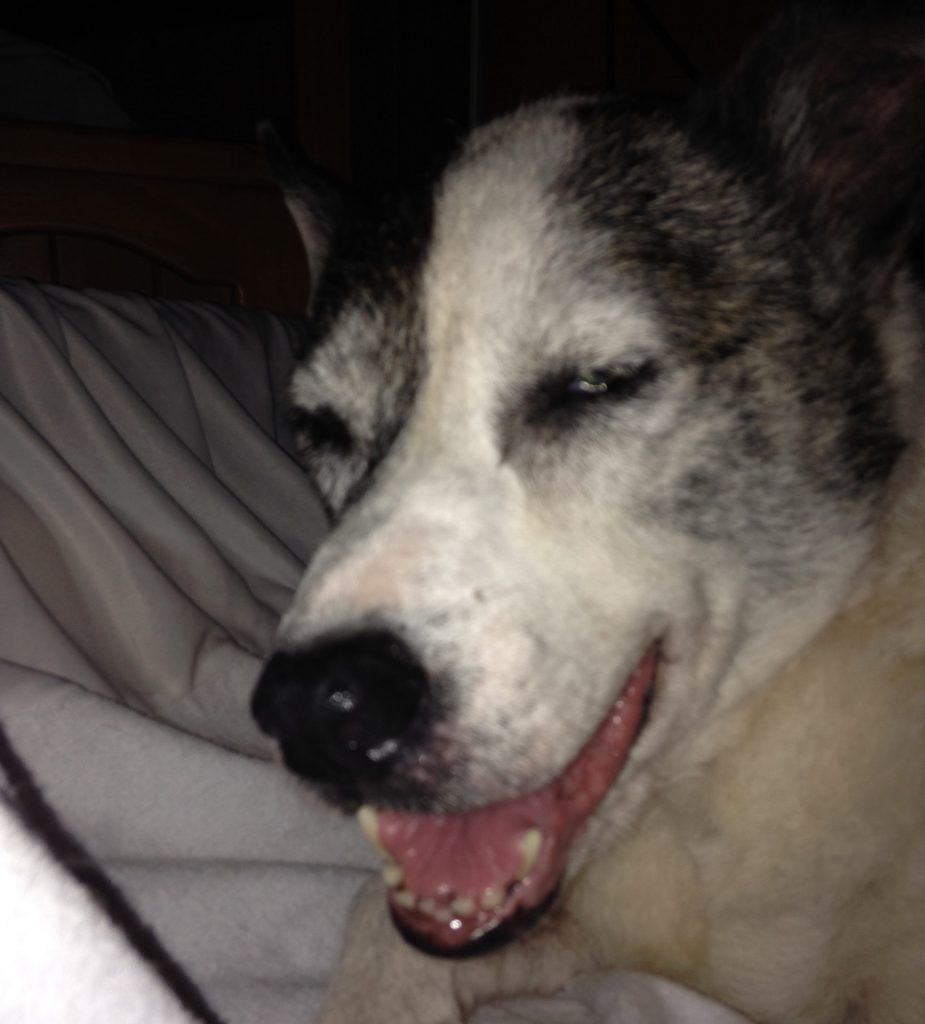 Thank you for taking care of Millie and our family.  It was a horrible day but you all made it easier for us.
Thank you Millie for being in our family for the last 15 years. Forever in our hearts. xxxxxxxxxxxx.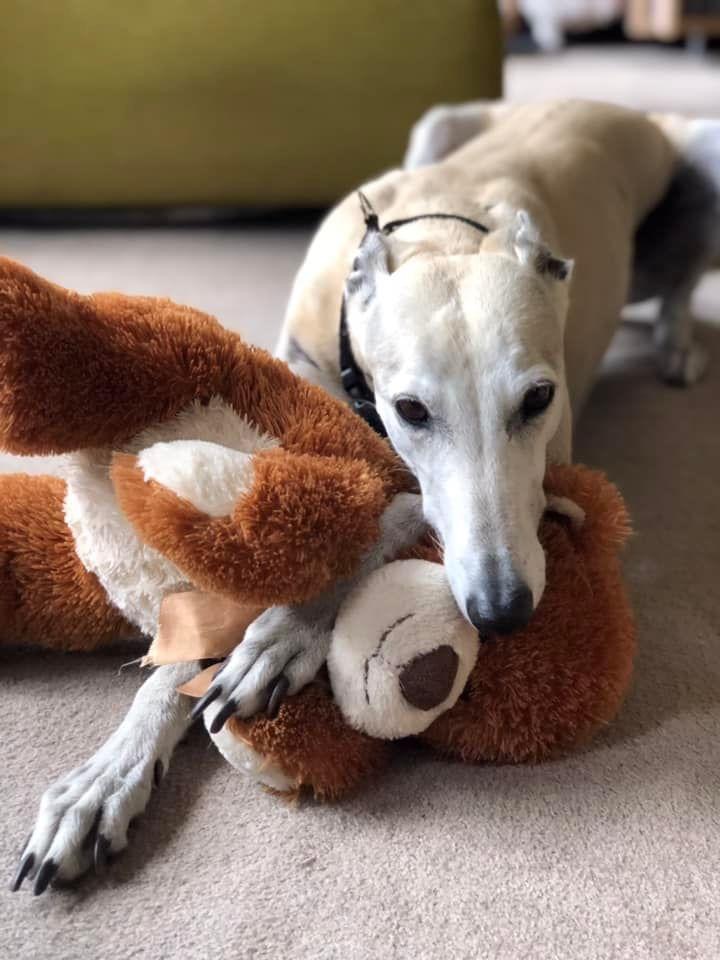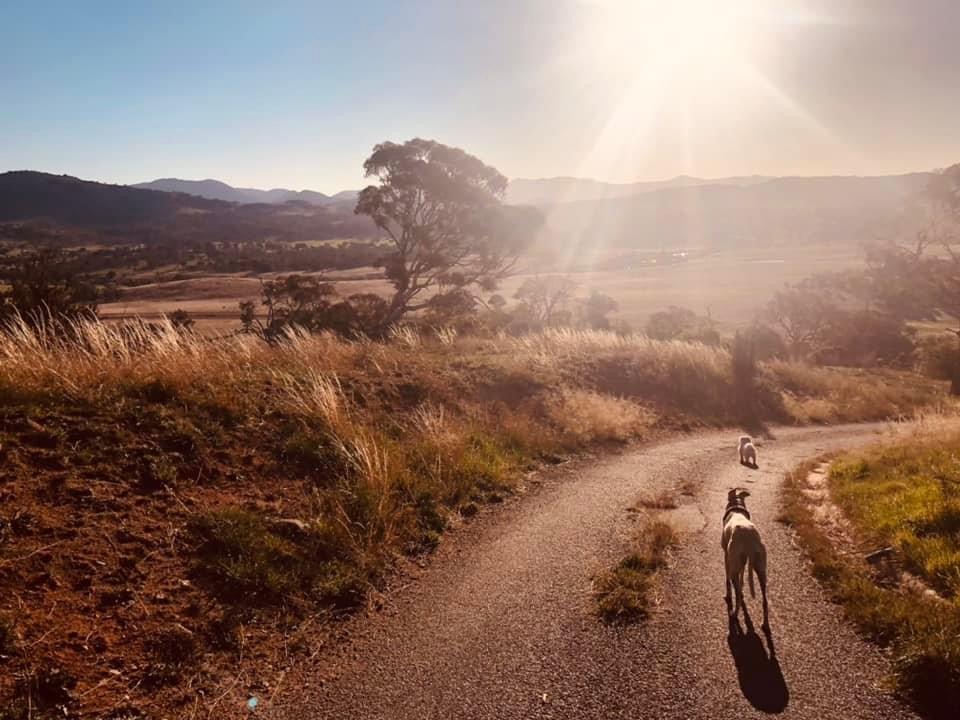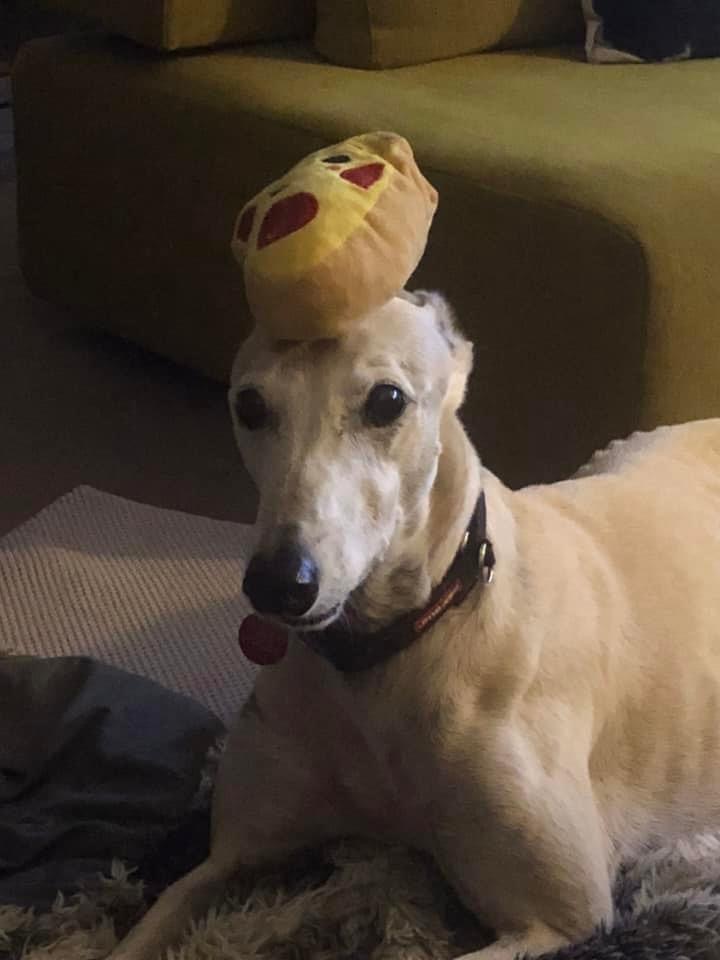 We collected Milly from a car park in Mogo September 24 2017 via Friends of the Hound when she was almost 8 years old, following a 10 minute conversation with her foster carer with a little of her background and temperament she jumped onto the backseat of the car and off we went. She was completely relaxed and seemed happy to lie there very alert until we got home a couple of hours later. We had veggie burgers in front of the TV for dinner that night, Milly thought they looked great and went in for a bite – she was reprimanded and never went near food that wasn't specifically for her again.
We found her a crate after reading that dogs appreciate their own space and feel safe in them, she happily went in at night until she realised that, being constructed with cordura and zippers, breaking out was a cinch. Following its demise we got her a larger wire one, but the sound it made when it opened or closed terrified her so it was retired to the garage and she slept on an open bed in the lounge room instead. Problem was that she had a mid morning carpet wee most nights, so sleeping at the foot of the bed with the door closed became necessary. Anytime either of us moved in bed she growled – not particularly restful but better than cleaning the carpet for half an hour or so every morning.
Sitting with Milly on the floor wasn't an option for the first few years either as she would growl and move away. I popped my head around to see the news one night while making dinner about a month after getting her to see 4 paws in mid-air, I had never seen a greyhound roach and it was hysterical, a friend told me it was normal and they generally did it when they were relaxed – fantastic, I thought. 
Fast forward a few years and despite encouraging her to hop onto the bed or the lounge for a cuddle, she preferred the floor. During the intervening years I realised that Milly could walk without a lead and follow simple commands, wait, stay with me which meant that, occasionally, when we got to the sporting oval the local school uses during the day she found the children made the best obstacles to zoom around, resulting in squeals of laughter. She also loved soliciting pats from any nearby strangers, particularly Men. 
Milly loved the car, so much so that lots of her days were spent sleeping soundly on the back seat after her (mostly) daily 45 minute walks. So loved was the back seat that I went out 3 times to get her out after arriving home finally resorting to pull her out at 7.45 pm.
She was my constant companion, the most loyal, undemanding, gentle, sweet, precious girl anyone could hope for and much more loveable than I thought possible.
Thinking back over the past couple of days I realised that what I thought was her sensitivity to hot days and arthritis was the developing osteosarcoma that quickly became too painful for her to walk more than a couple of hundred meters despite her determination to keep pushing on. It was heart breaking seeing her still want to play with the dogs next door or wanting to race me to the front door, she still had so much love and energy and was eating like a champion. 
Saying goodbye to her is one of the saddest moments I've experienced and I was completely unprepared for the depth of love that I developed for our furry prawn, our special girl. 
I can thoroughly recommend the services of Sunset Vets and Paws to Remember.
Thanks for reading and give your furry friends an extra pat and maybe a treat – they deserve it.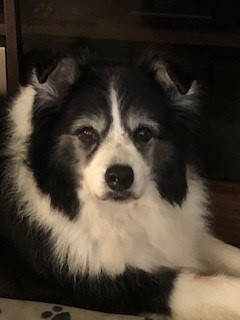 11-08-2010 – 02-06-2023
From the Tree of Life each leaf must fall, the green, the gold, the great, the small……each one in God's own Time. He'll call.
So, when he saw you getting tired Shells with a cure for cancer was not to be, he quickly whispered I'll give you wings to fly, come to me.
You left us precious memories gorgeous girl that we will treasure forever. Your demanding playful bark when breakfast and dinner wasn't on time. Our visits to the park were always exciting and your agility competitions kept us entertained, especially your attitude to why you had to jump hurdles and go through tunnels even though success smiled on you.
Sad are the hearts that loved you, silent are the tears that fall, living our life without you is the hardest part of all. God has found a space in his garden Miss Shellby where you will rest peacefully with your sisters Jennah and Nikki. Our girl's beautiful natures were loving and giving and to us who truly loved them their names will never fade.
We sincerely thank Doctor Karen for her kindness and compassion in our time of sadness as we said goodbye to our third girl in 3 years.
Glen and Lorraine.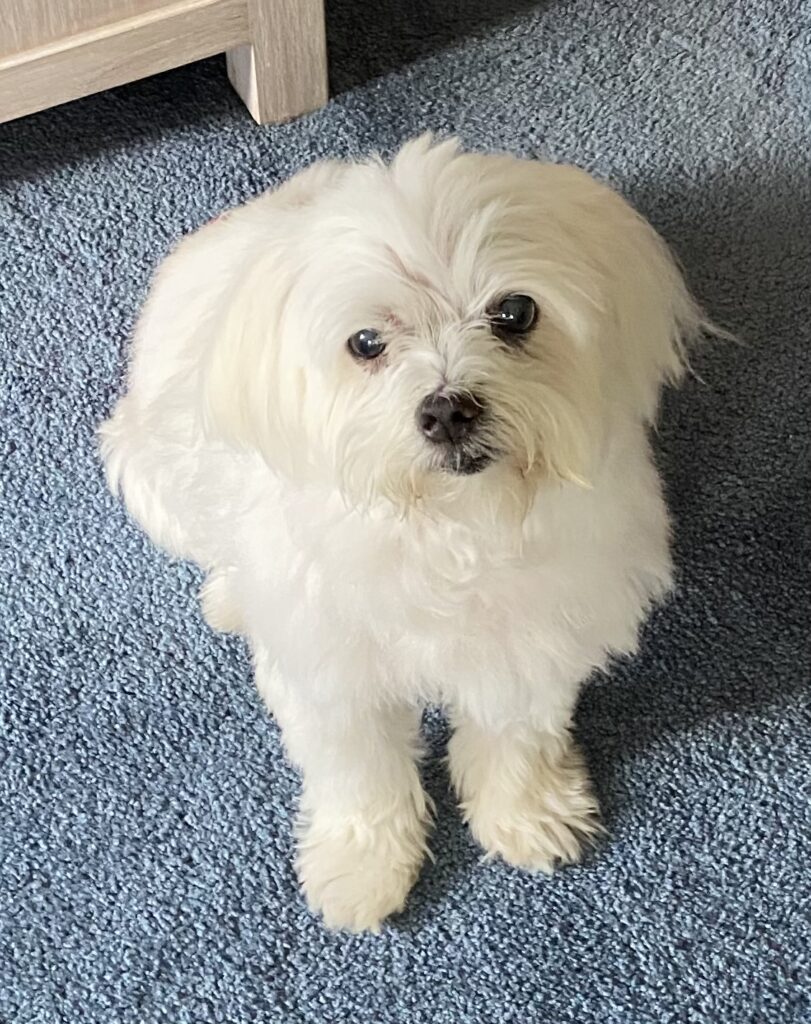 Our dear little Molly passed away peacefully and naturally at home.

We can't thank Dr Ayrial enough for her kindness and compassion during this difficult time.
We couldn't have done it without her.

With much love & gratitude to the Sunset Vets,

Kirsten & Ben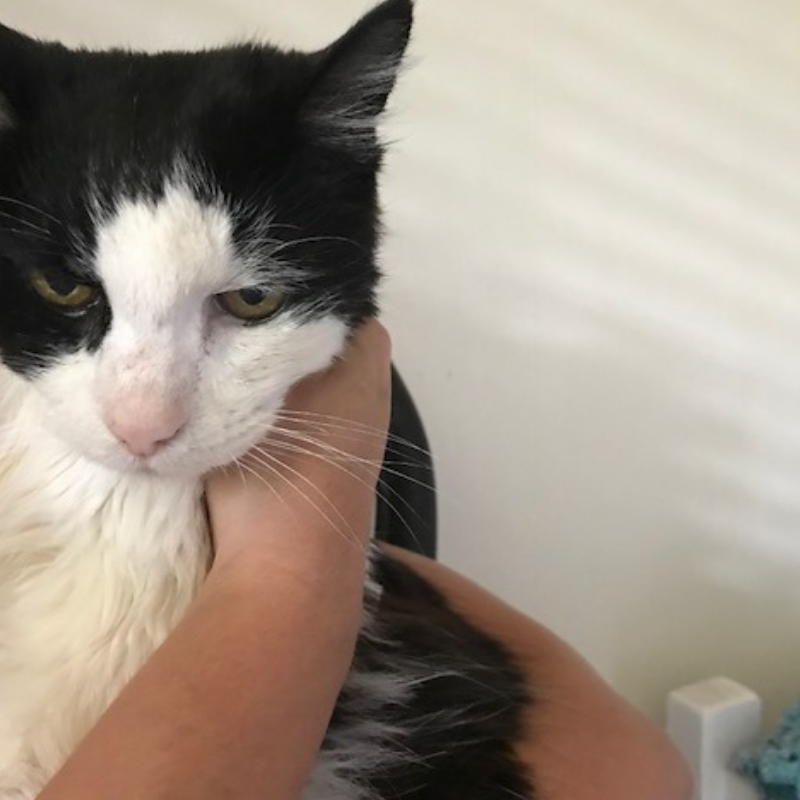 Forever loved and deeply missed.
Yvette was fortunate enough to spend 23 years with this darling girl.
We can only imagine how hard saying goodbye was ❤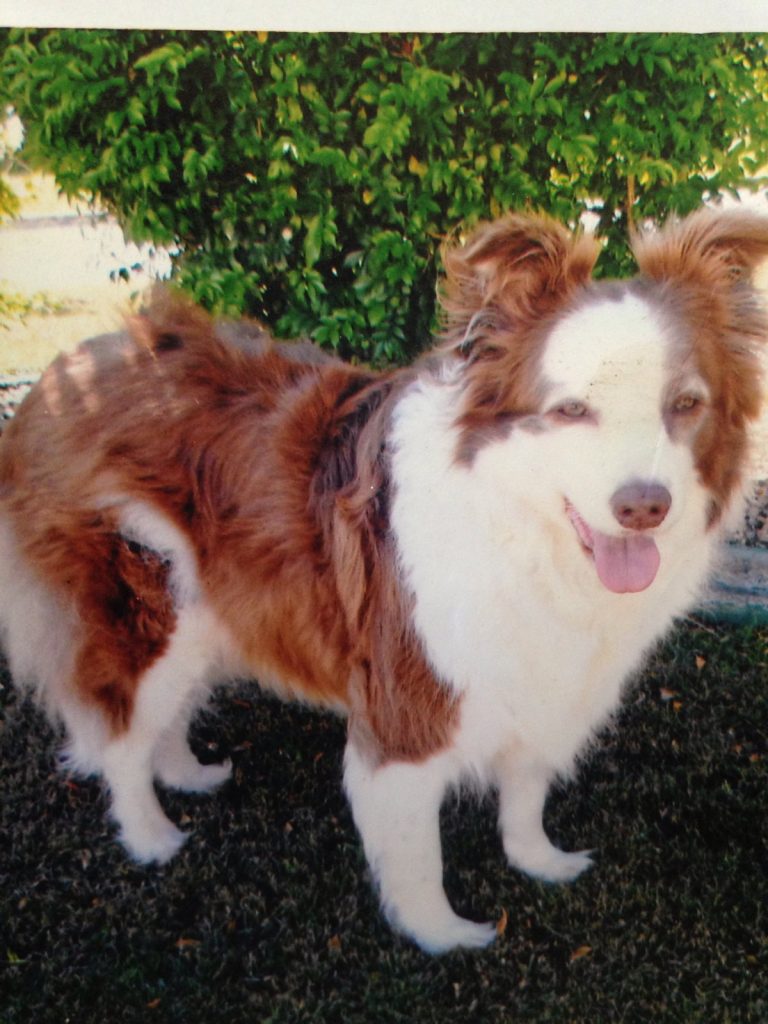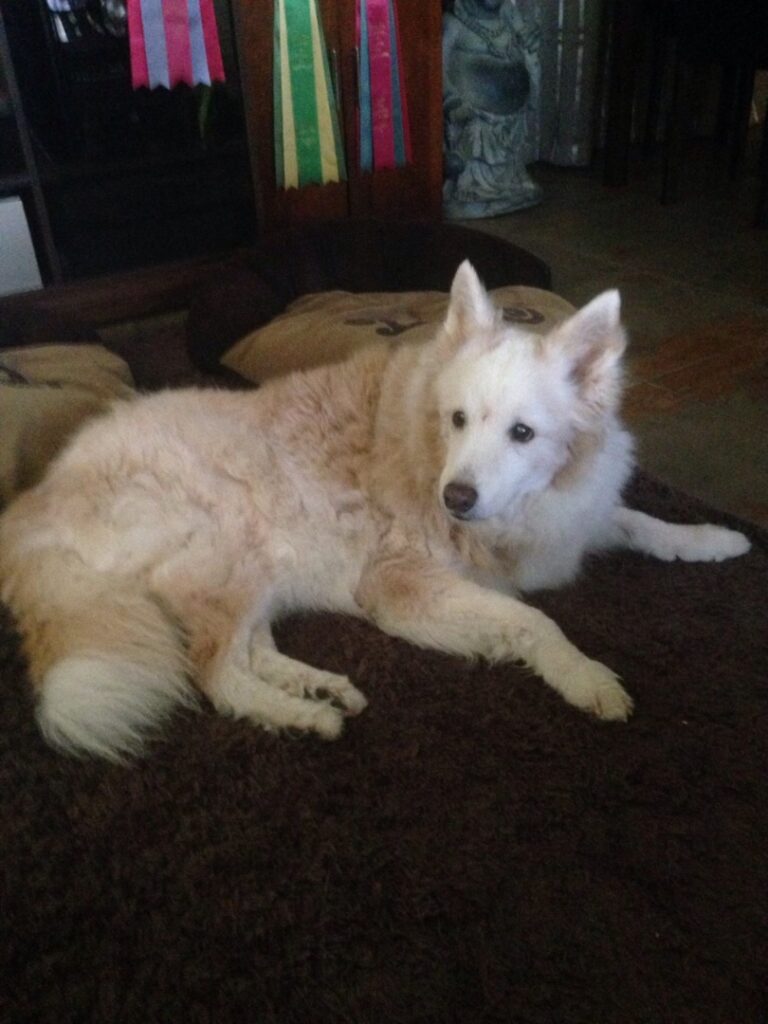 15.08.2006 – 18.05.2020
It broke our hearts to lose you but you did not go alone for part of us went with you the day God called you home.
You left so many treasured memories and your love is still our guide whilst we cannot see you Nikki you'll always be at our side.
Thank you Sunset Vets for your valued compassion. Special appreciation also to the lovely Dr. Rebecca who guided us with much comfort as we said our goodbyes to our darling girl.
If wishes could be granted you know what ours would be is to have Nikki here with us again. Death leaves a heartache no one can heal, love leaves a memory no one can steal.
28.11.2005 – 20.8.2021.
We do not need a special day, to bring you to mind, the days we do not think of you are so hard to find.
Every morning when we wake, we know that you have gone and no one knows the heartache as we try to carry on.
Our hearts still ache with sadness while secret tears still flow, what it meant to lose you J.J. no one will ever know.
Our precious thoughts are always with you, your place no one can fill, in life we loved you dearly and in death we love you still.
Our family chain may be broken and nothing seems the same, but as God calls us one by one the chain will link again.
May the winds of Heaven blow softly and whisper in your ear, how much we love you Jennah and wish that you were here.
Commendable service, sensitivity, empathy is a foundation of the Sunset Vets Team and no one personifies this better than the amicable Dr. Rebecca.
Our sincere appreciation once again to Dr. Bec for her warm tenderness during our second heart-breaking loss.
Glen and Lorraine.
Bracken Ridge, Brisbane.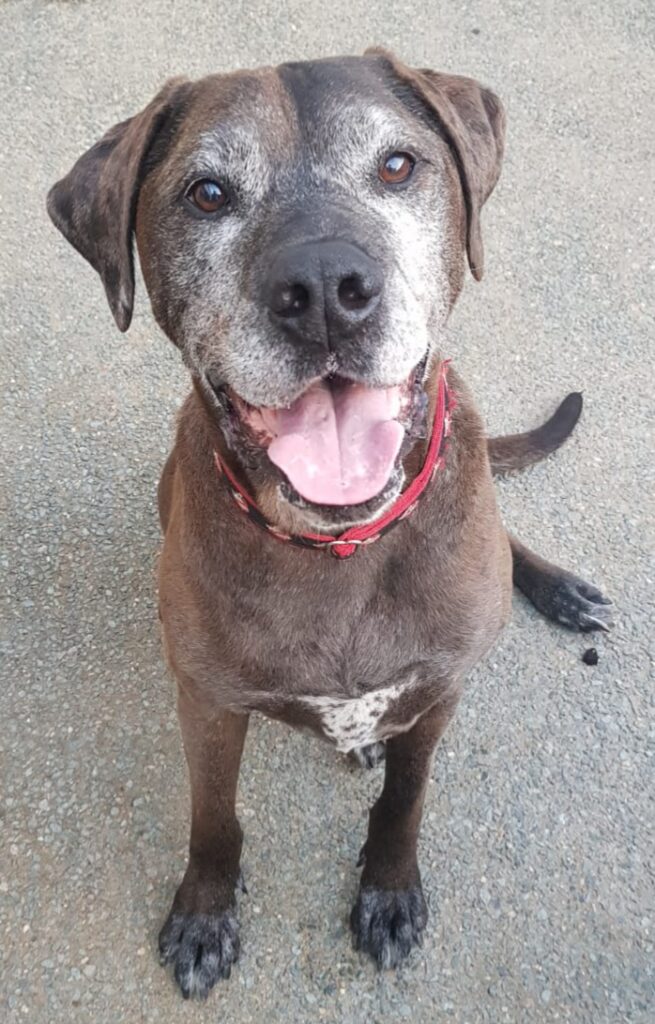 On the 27th July 2022 Odin crossed the rainbow bridge to Valhalla after a couple of days of sudden deterioration brought on by old age. Odin went to sleep very peacefully in our arms, free from suffering and discomfort.
Goodbye Odin, the bestest boy. Our beautiful potato piggy. We will love you forever, knowing you are running the halls of Valhalla with all your friends. 
Rest up now mate, we love you so much xx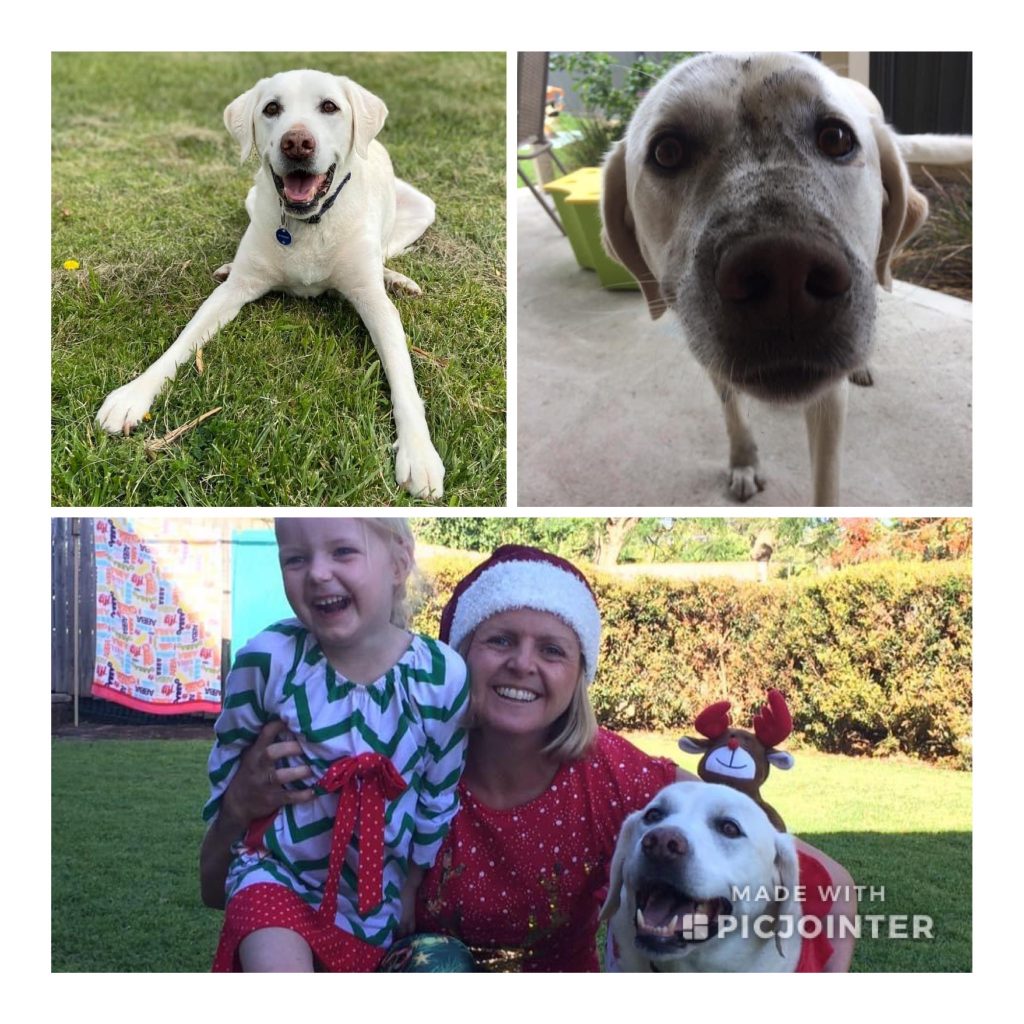 Ogre, my boy, we had nearly 14 wonderful years together. You always greeted me with a smile and would get into mischief even in your senior years, but oh how I adored you. We spent so much time together, running and hanging at our favourite dog parks. You were happy almost always, the only exception was bath time 🙂 You were an amazing big brother and mate to Ariel as she grew up. I will treasure all the wonderful memories I have with you as my best friend. I am missing you so much already but I know you are now running pain free and mum would be greeting you with open arms. Thanks to Sunset vets for making your farewell so peaceful.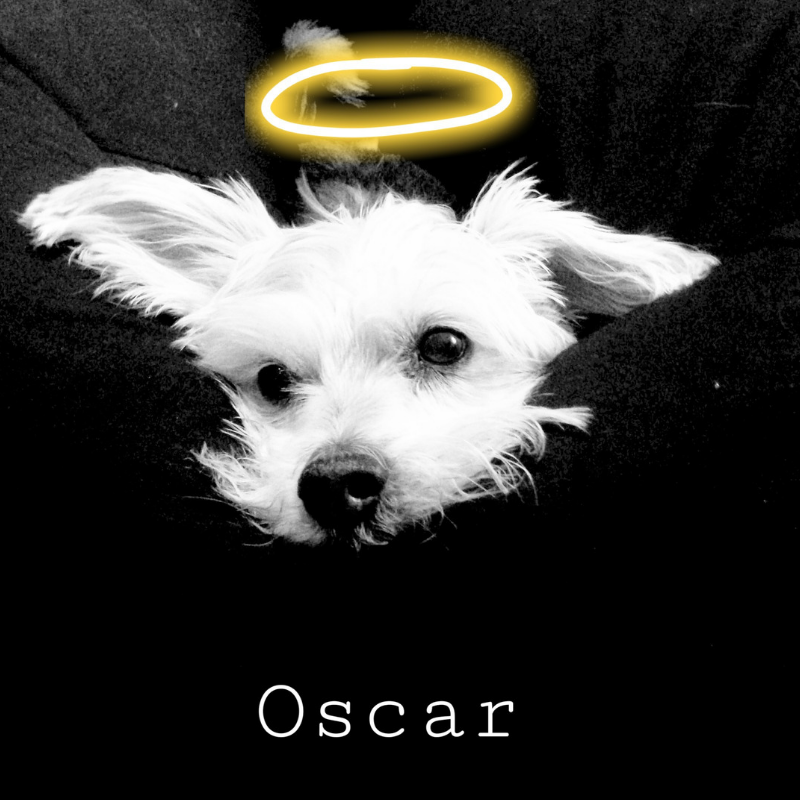 The love of our lives for 16 years. We said good bye January 16 2019. 
We loved you so much. The walks, the sniffs, the talks, the welcome homes, the waggiest tail, the snuggles, oh how i miss the snuggles! 
Our beautiful boy forever in our hearts.

Thank you Dr Jan for making the worst day a little easier to bare. Such kindness & compassion.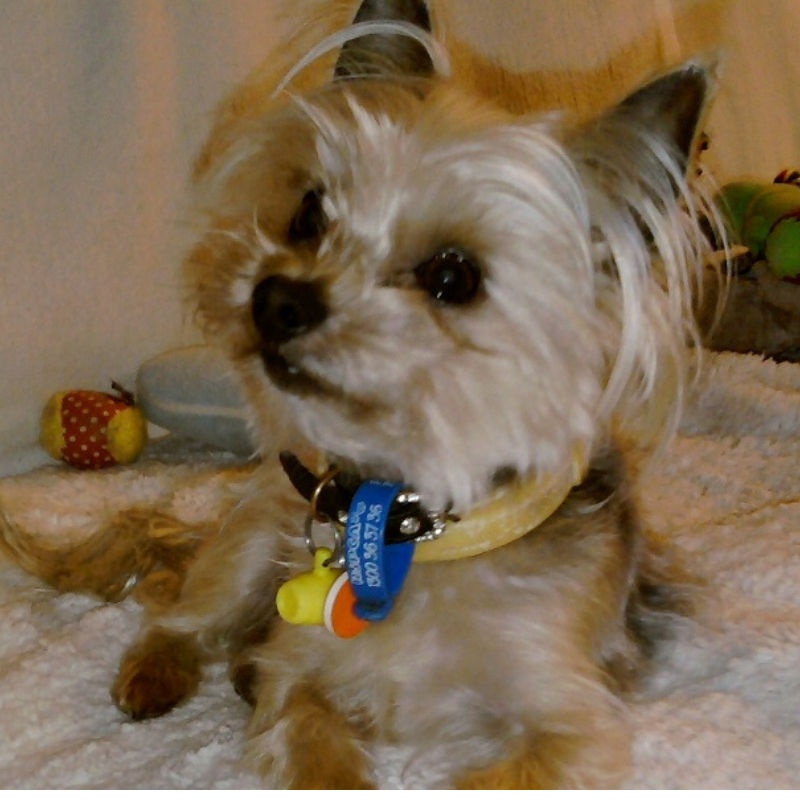 2006 – 29/7/14

Like our other dog Barkley, Pippy came into the world at a distinct disadvantage. Rescued by the RSPCA, he led a special life with us for five years.
Despite his bad start, he had a delightful cheeky personality and made friends with everyone he met.
His crowning glory was being admitted to the RSPCA dog demo team (with Barkley) where occasionally he was the star of the demonstration. ❤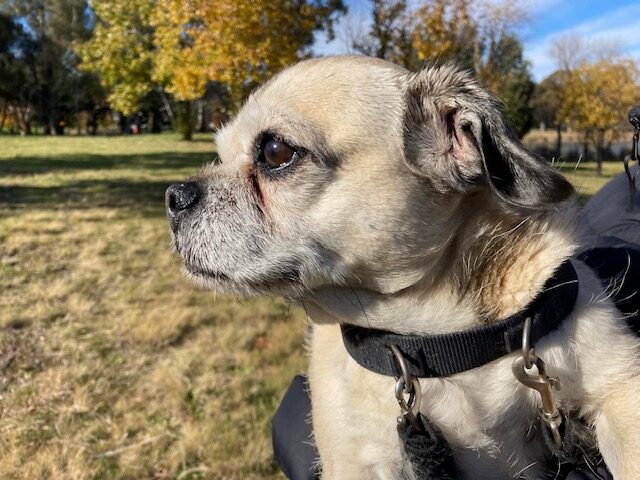 Priya 13 Feb 2013 – 12 June 2022
Priya was my daughter's first puppy but soon became the family dog.
 
For 12 years you gave us endless love and companionship.
 
Your love of chasing butterflies, falling leaves and swimming will be missed, as will your soulful eyes.
 
Thanks Dr Kelly and the Sunset Vets team for the wonderful care you gave to Priya when it was her time to say goodbye. xxxx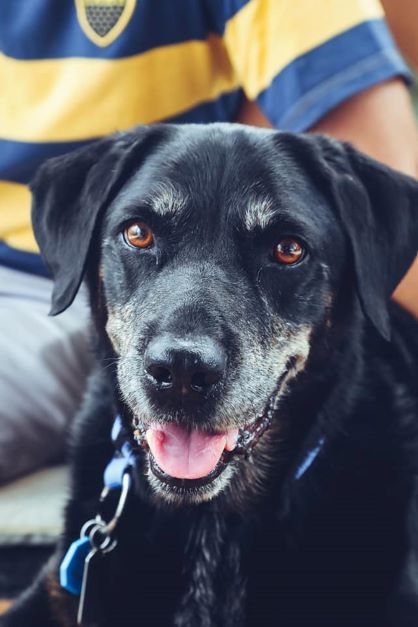 Rex came to us in 2018 as a 7.5yr old rescue with a myriad of traumas having been in many homes before he found us. We wanted to adopt an older dog as most people go for puppies but we wanted to give an older dog the best sunset years of its life and Rex definitely had that with us.
With a lot of time, love, patience and consistency given he went from a traumatised, anxious, untrusting dog to a relaxed, happy, calmer one who not only made our house his home but also his little kingdom. Rex means king and he certainly became the king of our house which we were more than happy for him to do because with us he'd found his humans and his forever home.
He was diagnosed with stage 5 intestinal lymphoma in January 2022 after a tumour was removed. He put up a good fight but devastatingly it came to an end on March 22nd 2022 and we are so grateful to Sunset Vets and Little Treasures for enabling that to be done with so much dignity.
We feel so privileged to have been able to give Rex his forever home and be his humans, to see him come out of his shell, learn to trust again and to give and receive love which he did so beautifully, everyone who met him fell in love with him and his sweet, affectionate nature and not to mention those big, brown soulful eyes.
When we got Rex we wanted to give him a better quality of life but as it turned out, he did that for us and even more so. He was our companion, guardian, best friend and fur baby. He has left a huge hole in our hearts and lives and will be missed forever but we are forever grateful that we got to choose each other in this life and live it together for the time that we did.
R.I.P our beautiful Rexxie dog xx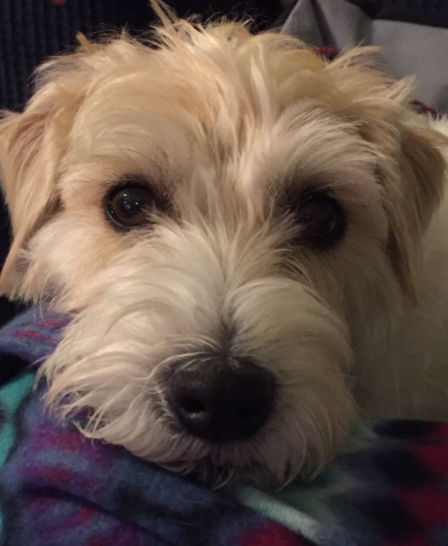 We were perfect for each other from the day we met to the day you were taken from us.
The special bond we shared was priceless & the wonderful memories we have are endless.
Always made us smile and forever in our hearts.
You are with us each day on our morning walks.
You are now at peace our gorgeous & special girl. xxxxxxx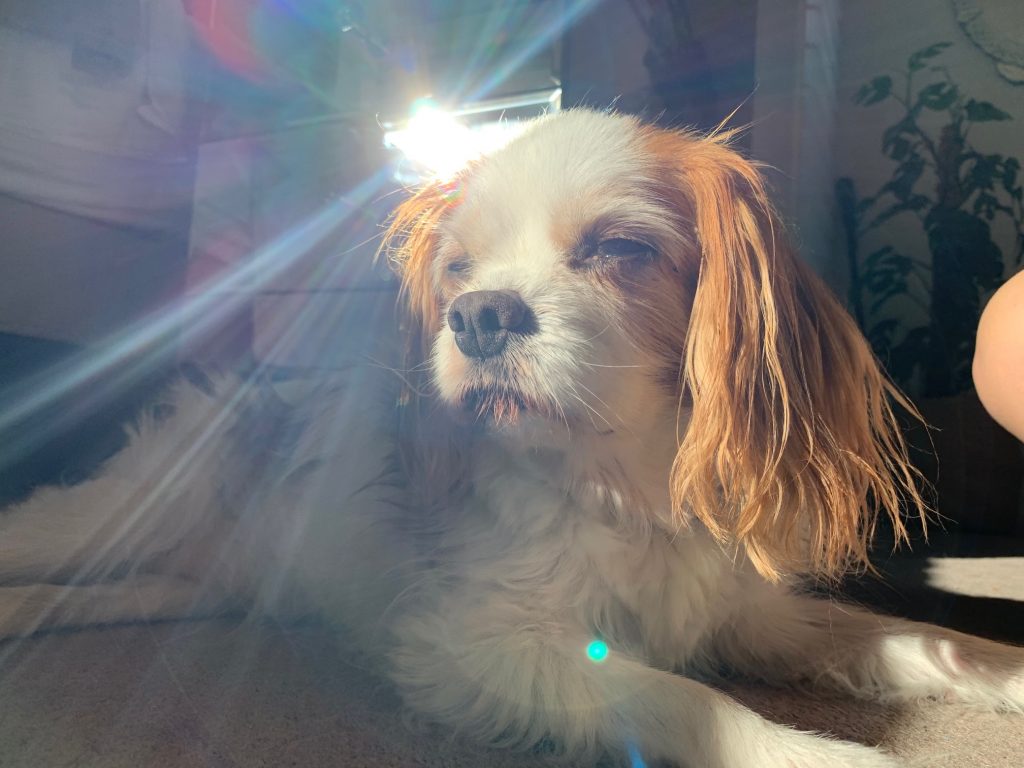 Our sweet little girl, we miss you terribly.
Oct 2007 – 03 Sept 2020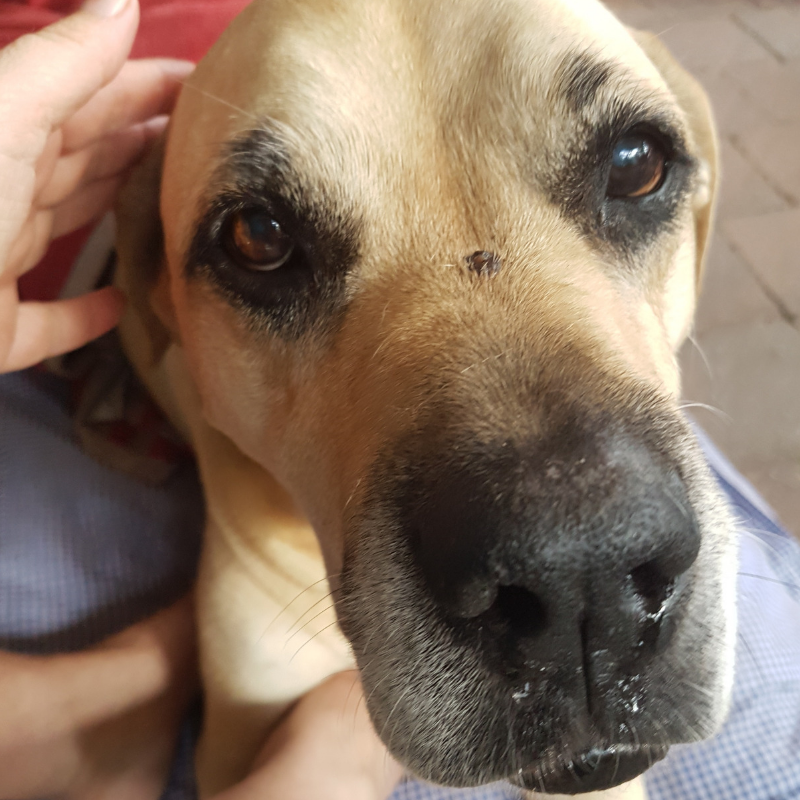 Such a beautiful girl with a loving energy ❤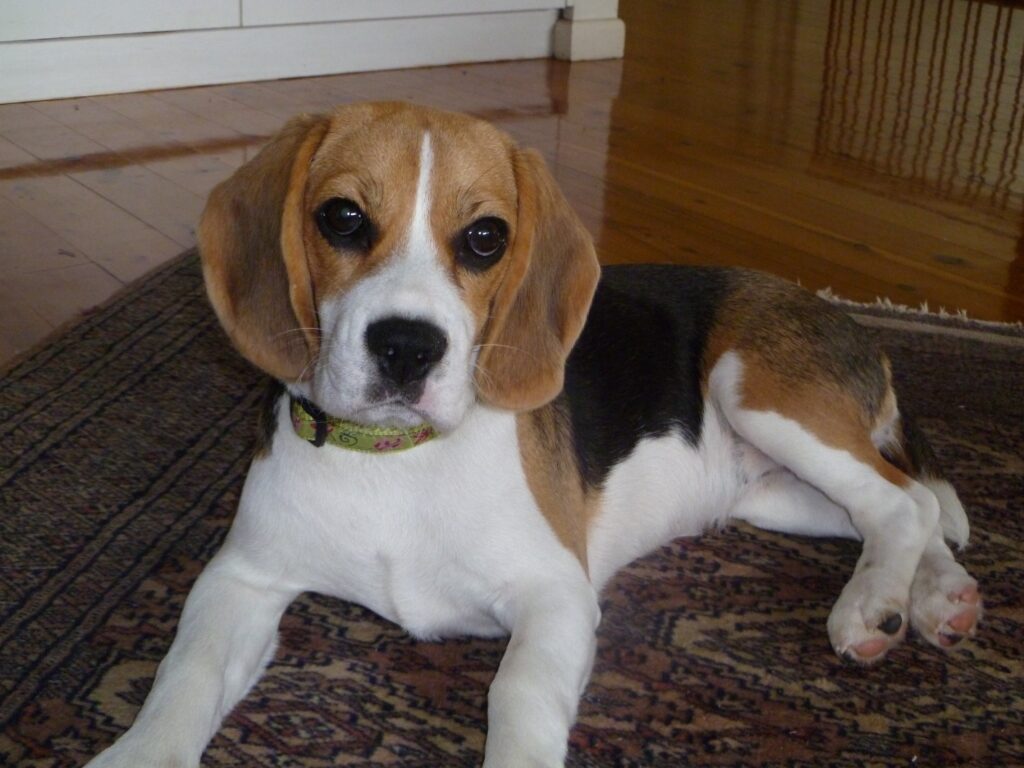 We wanted to say thank you to Sunset Vets for your kindness to our family as we said goodbye to our beloved beagle Ruby on July 5th.
It meant so much to us that Ruby was able to pass away peacefully at home after enjoying the best last day we could give her. Dr. Nicole's gentle compassion was exactly what we needed at that very difficult and emotional time.
We are so glad that Dr. Kate from Wilston Vet recommended you to us. We will certainly recommend your service to our friends and family when they have to make the same heartbreaking decision for their pet.
Warm regards
Irene, Bruce, Lucy, Bronte and Russell Thompson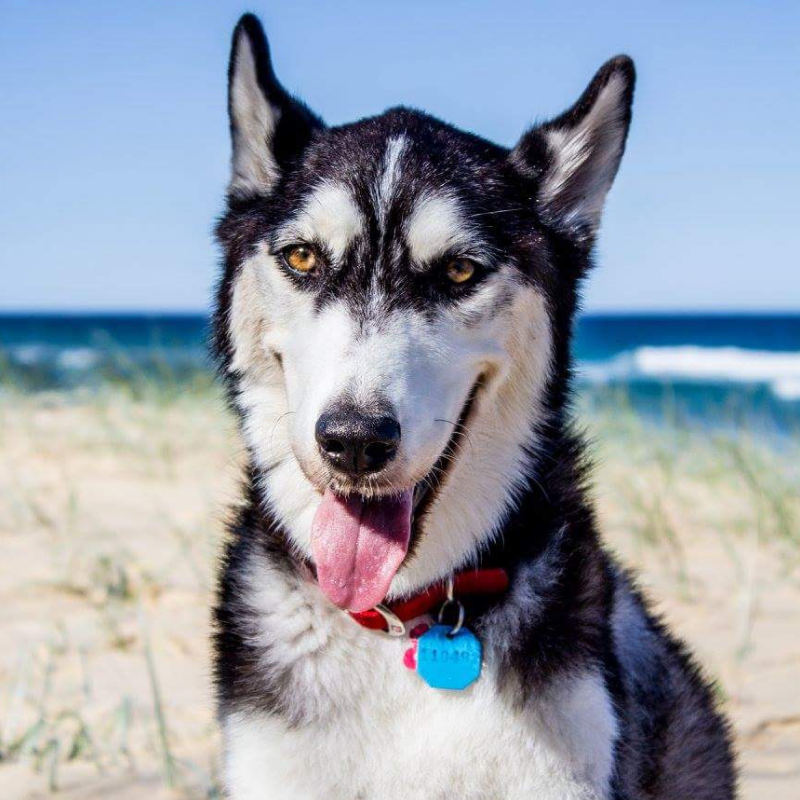 31/08/2011 – 20/02/2016
Rusty was a special puppy gone too soon at the young age of 4yrs due to a rare autoimmune disease.
But he was a loving, loyal and such a goofball.
And was such a strong little man and will always be in my heart forever. ❤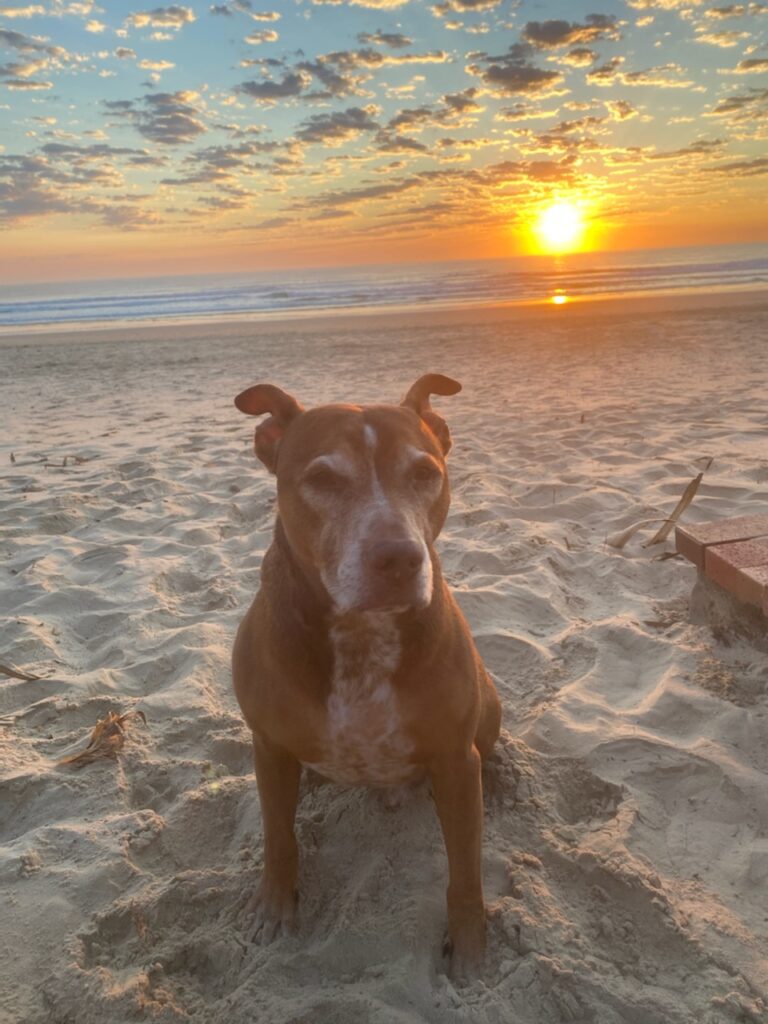 Rusty was born on Halloween 15 years ago he came into our lives by chance.
He was a mischievous boy and would take himself on outings around lake Weyba and when we moved to Mount Coolum he would sneak out at night through the fence and go on adventures.
He was the love of my life. ❤
I hope you have some great adventures in heaven. Missing you dearly,
Love mum ❤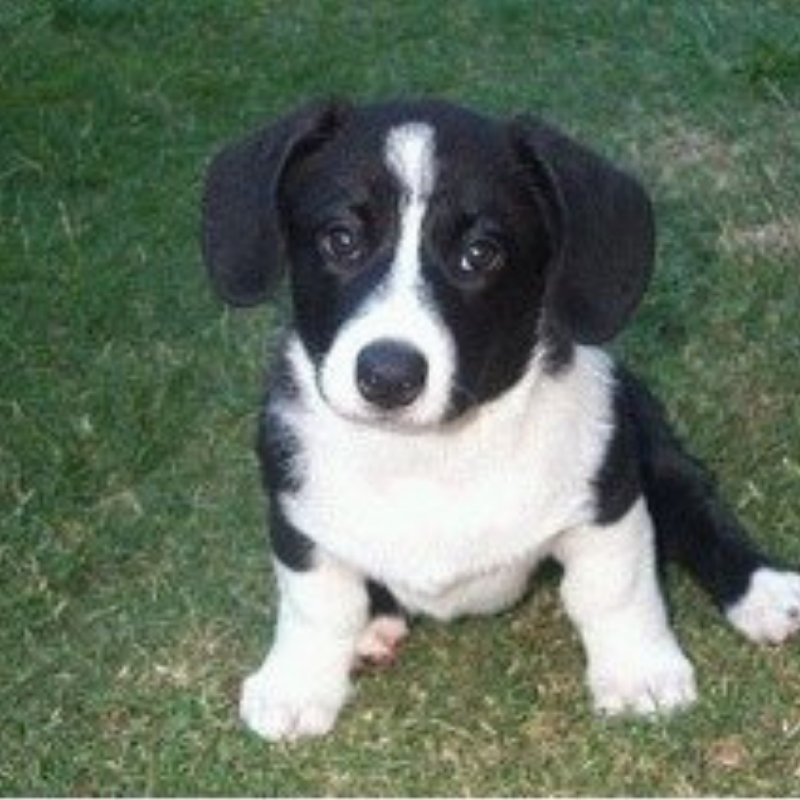 31/08/2011 – 20/02/2016
Sam, Sammy Boy, Samabam (he had many names) had boundless energy, if we were able to bottle it we would have sold litres – he just never stopped! Even when he became unwell, having fun still somehow managed to be his priority. We all loved and were so inspired by the way that nothing seemed to phase him. As long as he had his pack (us) nearby and an unending supply of tennis balls, all was good in the world. He had attitude, he was a little cocky and a tad competitive, but it just made him even more amusing and lovable. Sam had personality to boot and while he had a very energetic nature he had a beautifully grounding effect on our family. Despite being so preoccupied (mostly with his own little world), he could show his softer side and seemed to instinctively know when someone needed a little extra love or company, and would happily provide it. He was irreplaceable. His time with us brought so many tears toward the end, but so many laughs and so much love throughout. ❤immune disease.
But he was a loving, loyal and such a goofball.
And was such a strong little man and will always be in my heart forever. ❤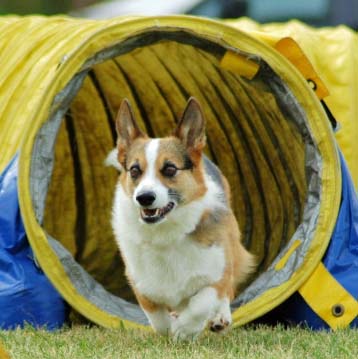 Sam Corgi (6 Oct 2006 – 24 June 2020)
He is greatly missed, my fourth corgi and probably is the most special one. He was such a worker he was happiest when working either in Agility or Rally Obedience. I will miss him forever.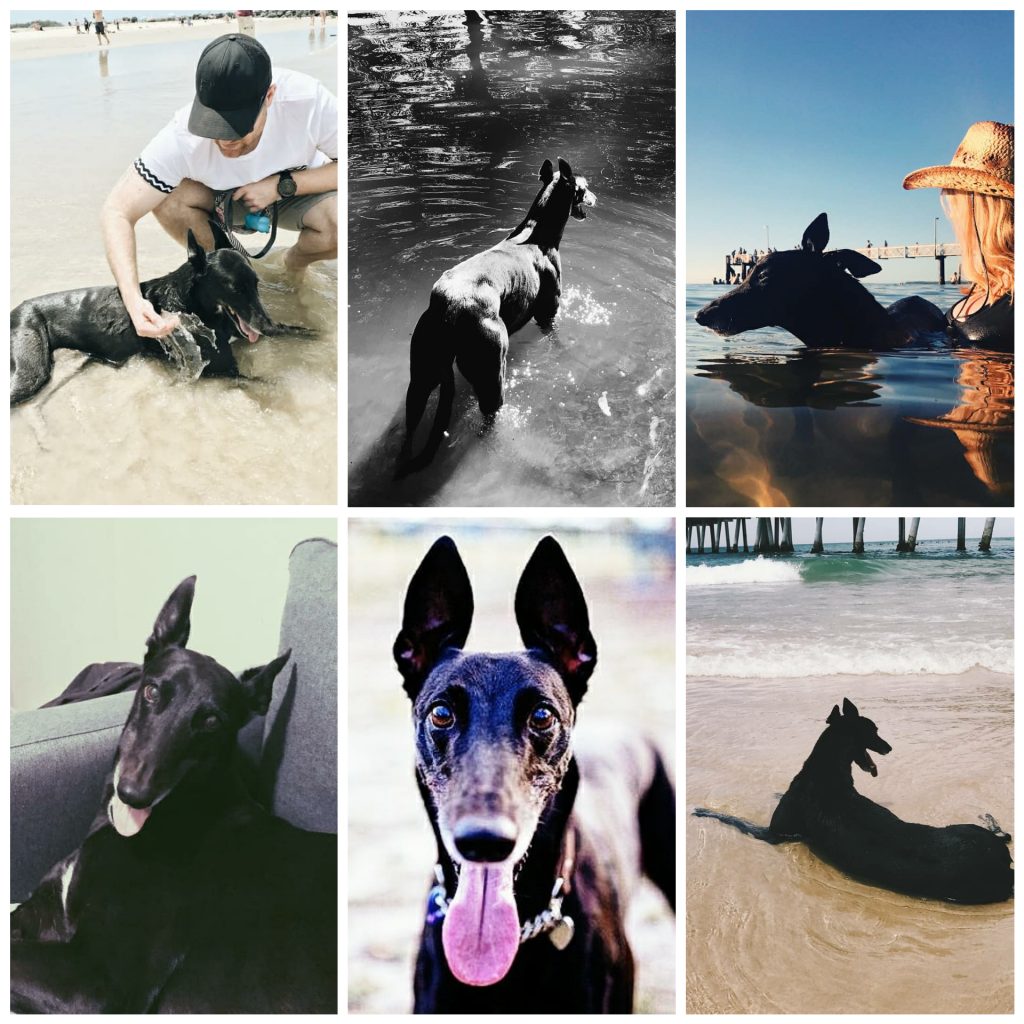 Every once in a while a dog comes into your life and changes everything.
With very heavy hearts we said good bye to our best friend Sashy just shy of her 14th birthday. She was the best dog anyone could hope for. We don't know what happened to her for the first 7 years on this earth but she filled the past 6 of ours with pure love and happiness. Rest easy we're relieved that you've now found peace, we will always love you.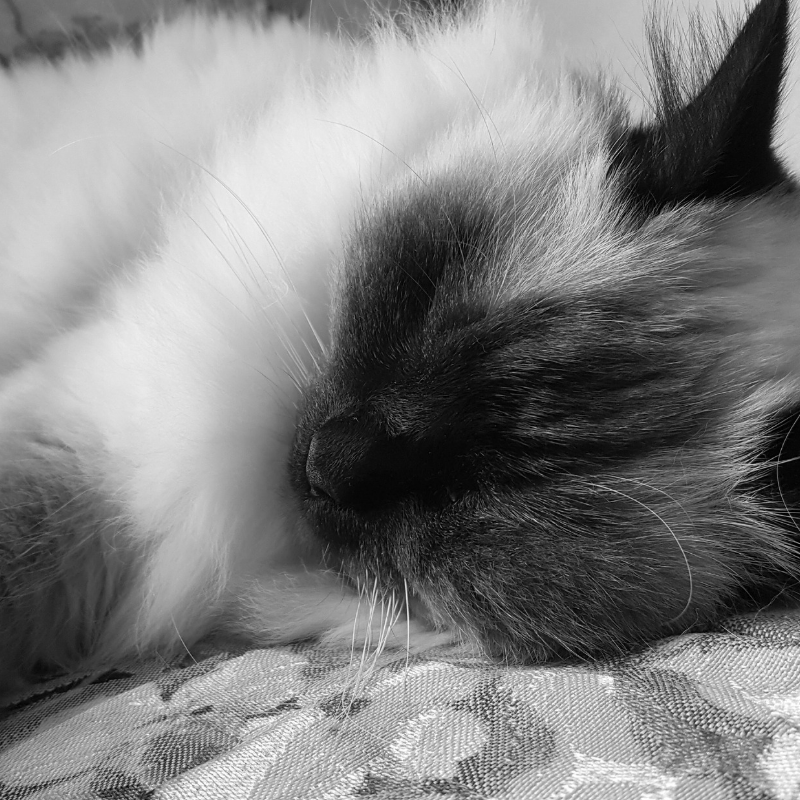 A precious soul, who enjoyed almost 15 years of love and companionship with her beautiful family.. ❤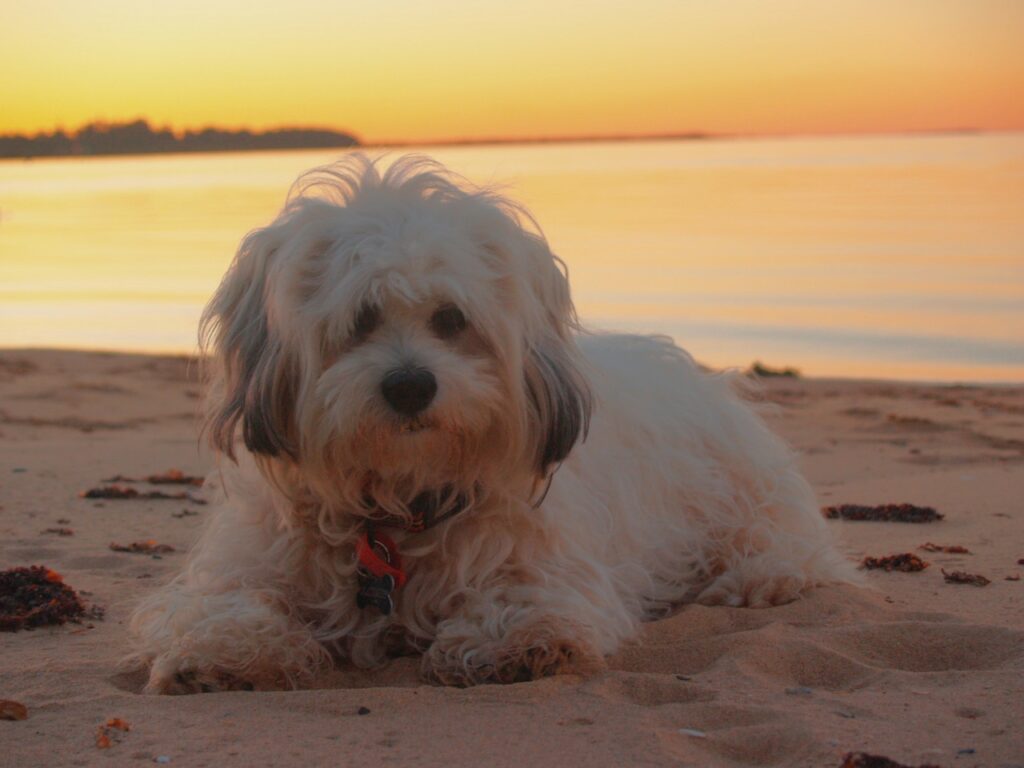 Scooby-Doo you filled our lives with 18 years of fun, cuddles & unconditional love.
We laughed at your 'party-piece' of sitting tall on your back legs like a Meerkat whilst "talking" to us or waiting for your dinner. Patrick's lap was your favourite place where you would snuggle for hours.
We miss you every day – little Jesse especially misses his morning walks with you & rumbles on the lounge room rug – but now you can now run with your fur baby brothers, Buddy & Scampa. 
Rest in peace Scooby (our "Mr Majestic") we love you and thankyou for the best 18 years we could have.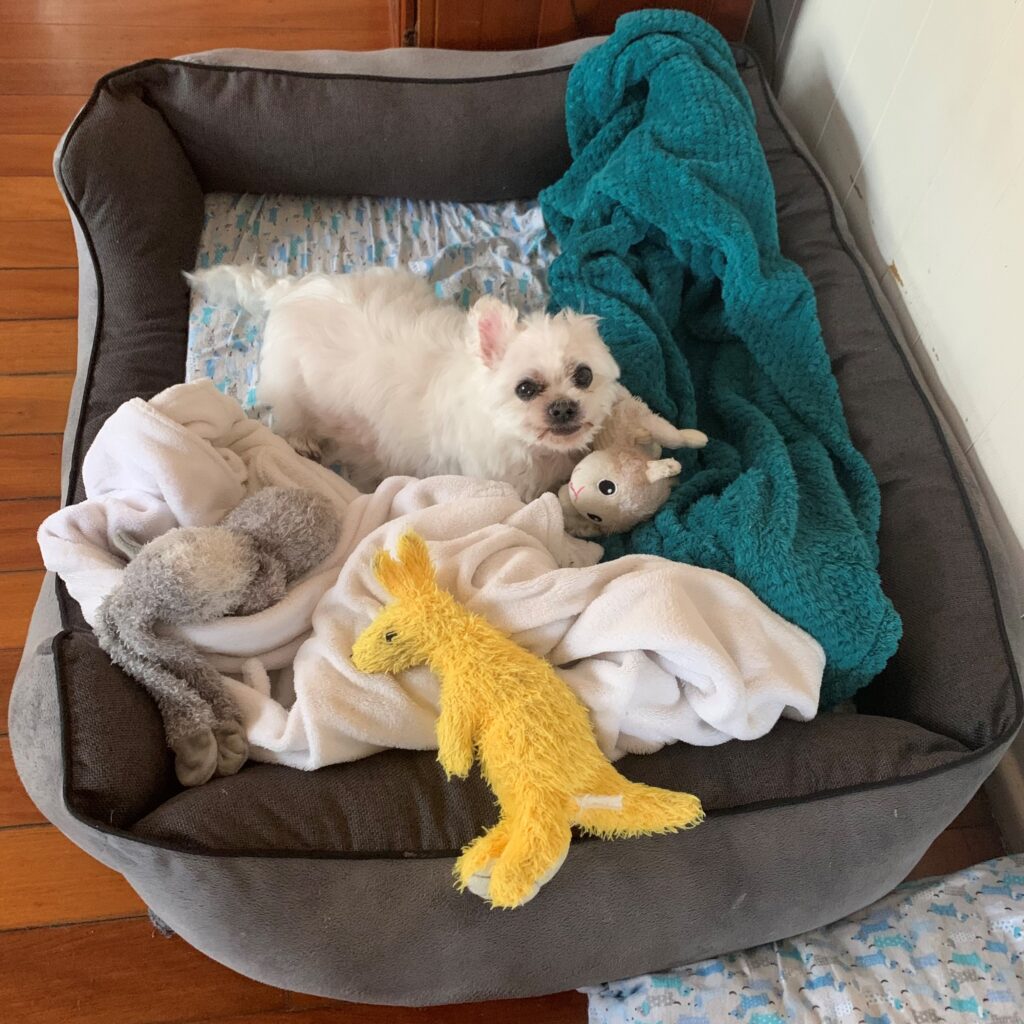 It was with a breaking heart that I made my first contact with Sunset Vets and the wonderful Karyn took my call and assisted me in organising my little man's departure from this world. We had four days to come to terms with his Illness and as a family we decided it was time to let him go and not suffer anymore. 
An angel in the form of Dr Carrie arrived at our home and in her calm peaceful and dignified manner helped our little man Scruffy leave our world. I was able to hold him till he took his final breath and Willow his partner in crime for 10.5 years was able to sniff him and say her good buys also. 
We miss him but know he is finally socialising with the best in puppy heaven pain and sickness free. 
Thank you does not begin to express how Sunset Vets made this horrific and painful decision a dignified and comforting process and gave us the time we needed to say our final goodbyes. Forever in our hearts . 
Rest In Peace my little man. 
Thank you from our hearts Marie, Amy and Willow.
These two beautiful souls gained their angels wing within 4 days of each other. Best mates in life it seemed that they were destined to be together in crossing the rainbow bridge. 
Horsie (15 years 2 months) being a gentleman passed suddenly (not expected) to open heavens door for Shiann (14 years 3months) who had been ill.. Our house is silent and our hearts shattered. They are being cremated together as they never like being separated. 
To Sunset Vets , Emma and Dr Jackie thank you so much for helping Shiann go and be with her best buddy. For making it so easy for Steve and I be present to set Shiann free of her pain and grieving for her mate.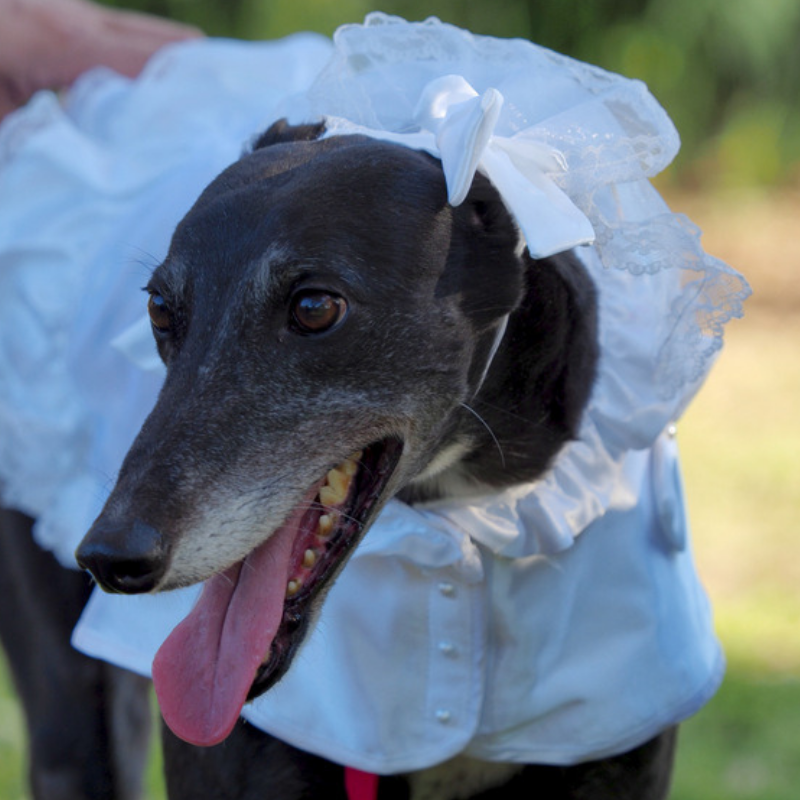 Our beautiful rescued greyhound Shirley, came to us as a bonded pair with Fergus. She and Fergus were having a hard time finding a home as they were older, both black and had to be adopted together. We had just lost our two, so we welcomed the pair with open arms. 
Shirley was a quiet storm; she was agreeable, easy going and not fearful at all. She loved her toys and would throw them around the room when she was excited about an upcoming walk. She always greeted us at the door with the biggest smile on her lovely face. She raced around the off-leash beach with Fergus, monstering him the whole time. She loved to play and loved life. 
She was awarded the Eumundi Pawsome Paws Parade Princess wearing the bride's outfit you see here.
Less into a year with this dynamic duo, Shirley started limping and the specialist found she has Osteosarcoma (bone cancer). We decided not to amputate, but just to keep her comfortable and spoil the crap out of her for as long as she had quality of life. She lasted another 6 months and then the tumour became too large and she could no longer run and play.
The team at Sunset vets were so kind and sensitive. Dr Lolene is a human being with a beautiful nature and helped us send Shirley over the Rainbow Bridge at home, in her own bed, next to Fergus.
Thank you everyone for helping us celebrate her life and ease her passing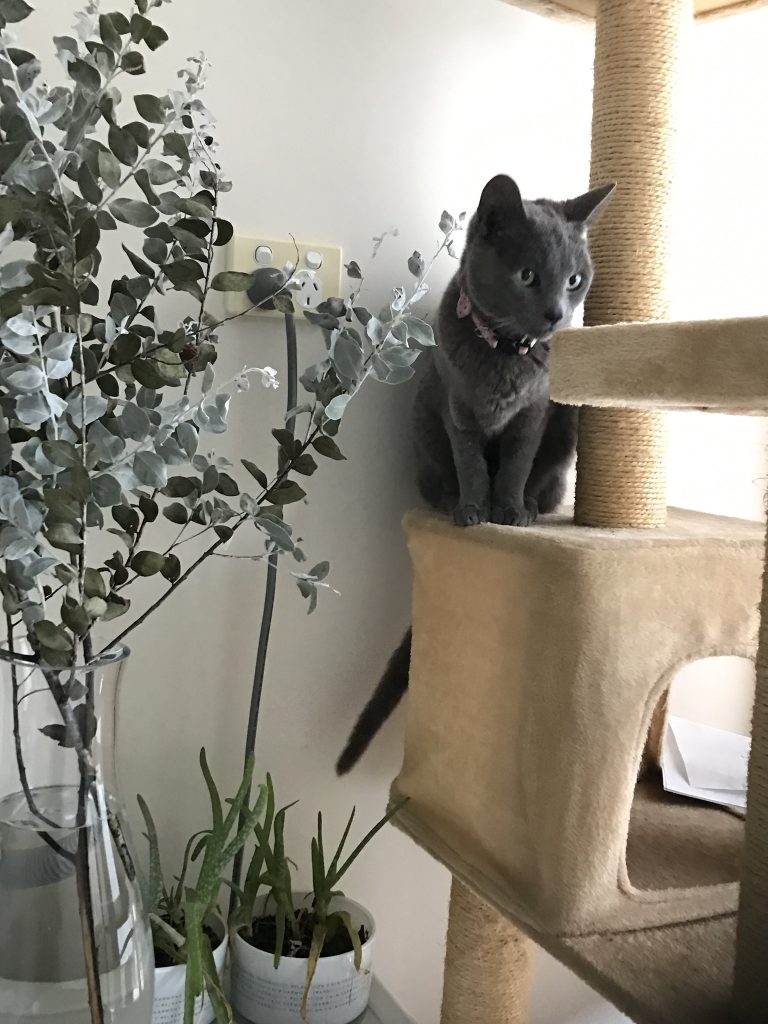 Smugee was our fur daughter. She was an adorable yet a very reserved cat who brought so much love to our lives.
We treasure the 7 years she touched our lives since we adopted her from RSPCA. 
We miss her very much, we miss her not being at the door to greet us when we come home, we miss her annoying habits of not knowing whether she wants to stay indoors or outdoors, we miss her trying to drink water from anything other than her bowl, we miss her not being by the bedside in the morning when we wake up. 
Hope Smugee is no longer in pain, until we meet again you are in the arms of an angel.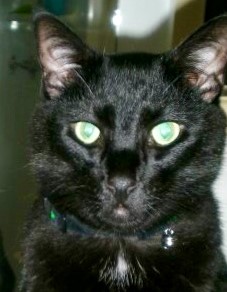 Spookle
You saved me soon many times…I just wish I could've saved you so you were with me forever…
Thank you for picking me, loving me & for just being my Spookle…you are forever & always in my heart…

I love you ❤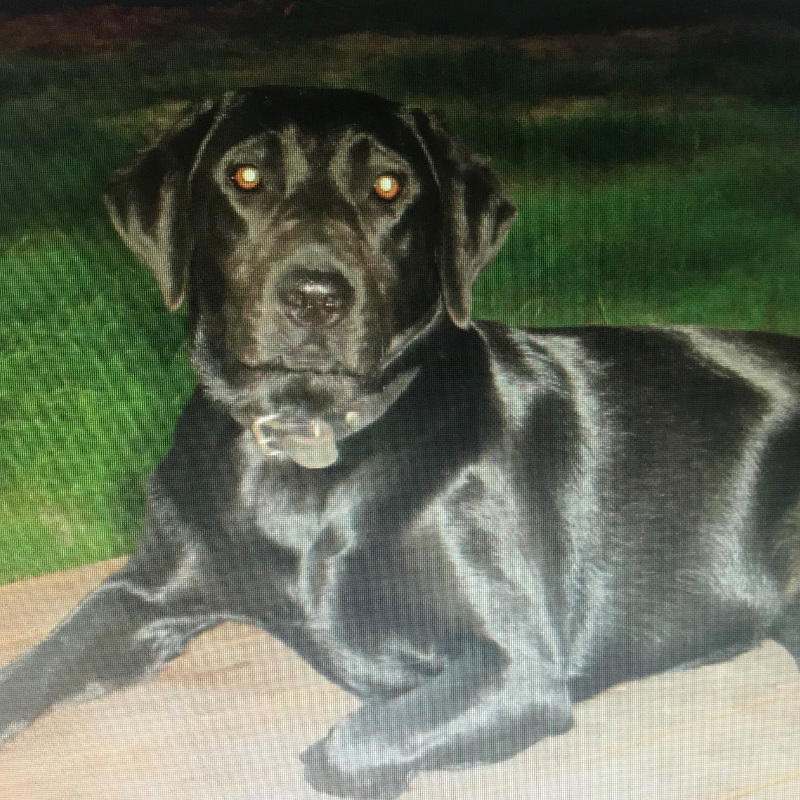 You will never be forgotten our beautiful Tess.  
Words cannot express how much you will be missed. Your beautiful smile everyday when you greeted me at the gate, you would never leave my side wherever I was you had to be next to me. I miss that so much 😔but I will cherish our 13 years together and all the beautiful memories we made together.
Tessie Girl, always in my heart. Love you ❤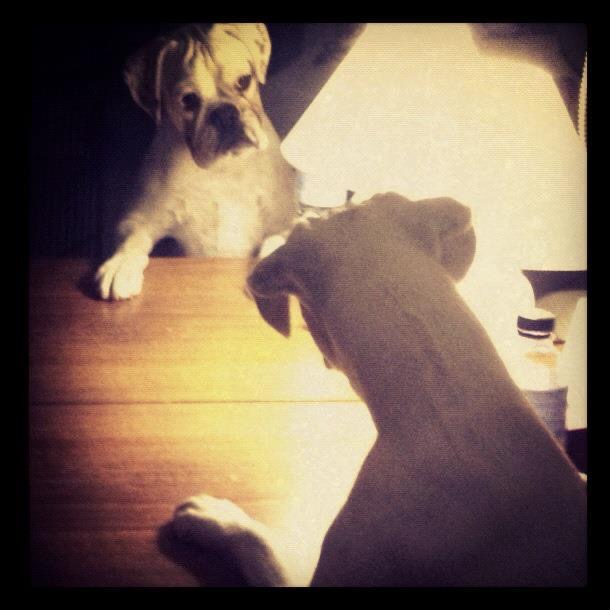 Tilly adored her humans, she was one of a kind and we still miss her every day.

She was a mixture of sass, sweet, pushy and funny – in short a total joy ❤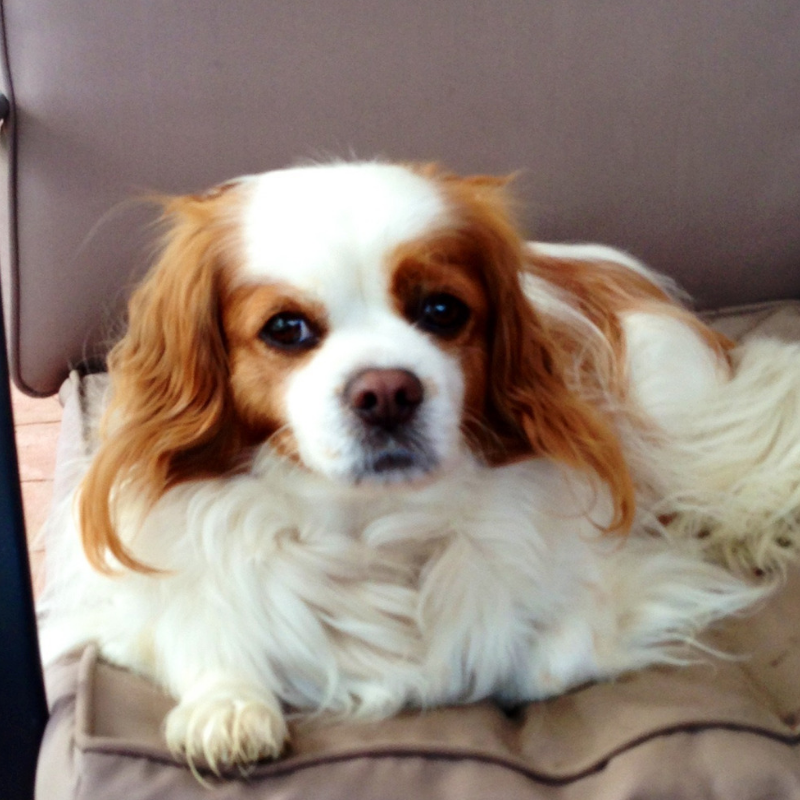 We lost our beautiful gentle little soul Toby on 24th November following a 13 month battle with Heart Failure.
Toby was a very sensitive little man who was always a loving little companion.
He will be sadly missed and never ever forgotten. ❤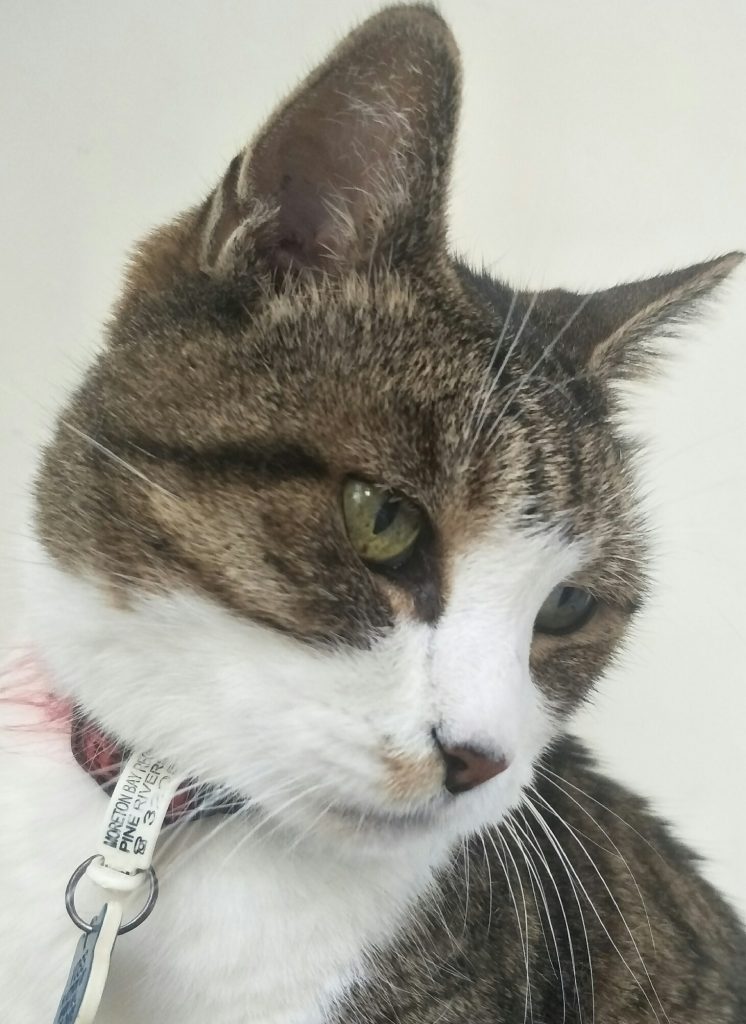 Voss was our beloved family cat of about 16 years from since he was a kitten. 
Although he wasn't the most affectionate cat, he loved being around us, especially at night when he snuggled up to our heads to watch t.v. or sleep in bed. He once proudly showed us a mouse he caught, unfortunately for Voss, the mouse trap caught it first. 
I vividly remember him stalking our unsuspecting dog Bomber (RIP) and chasing him down the hallway. The girls loved placing strips of paper or pencils under the door for Voss to grab and play. 
He loved sleeping under his favourite shrub in garden, where he is now at peace. We will always love and remember him.
Wiley brought so much happiness to everyone who had the pleasure of meeting him. His life, while short, had a huge impact on his humans and his fur sister who loved him dearly. He had unparalleled emotional intelligence, knowing exactly when we needed a cuddle, walk or just a good laugh. We miss him and can't wait until we are reunited in the next life.

We love you Wiley boy. ❤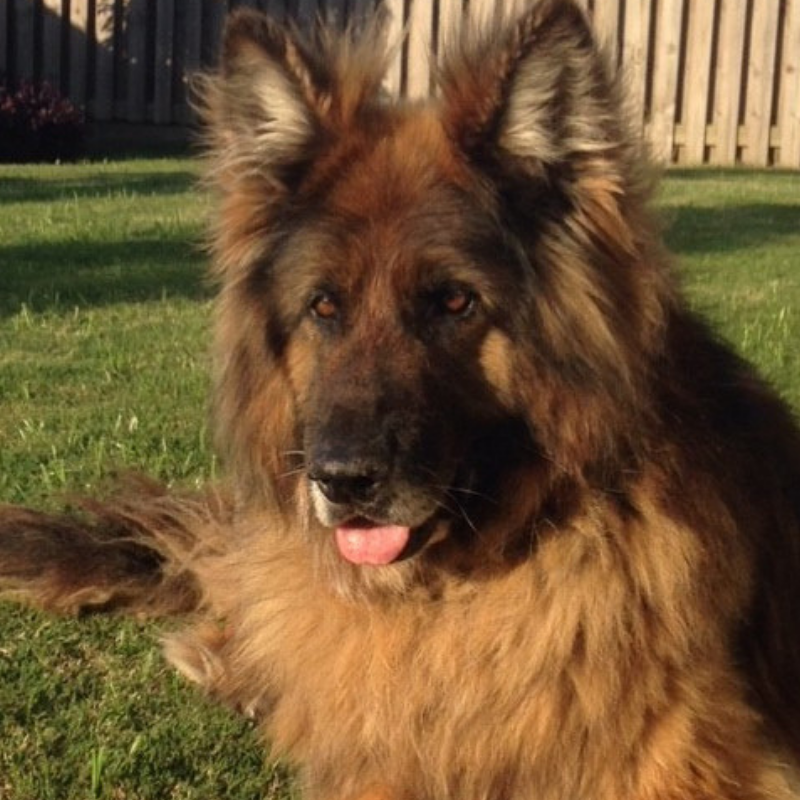 A beautiful boy, who will be forever loved and deeply missed. ❤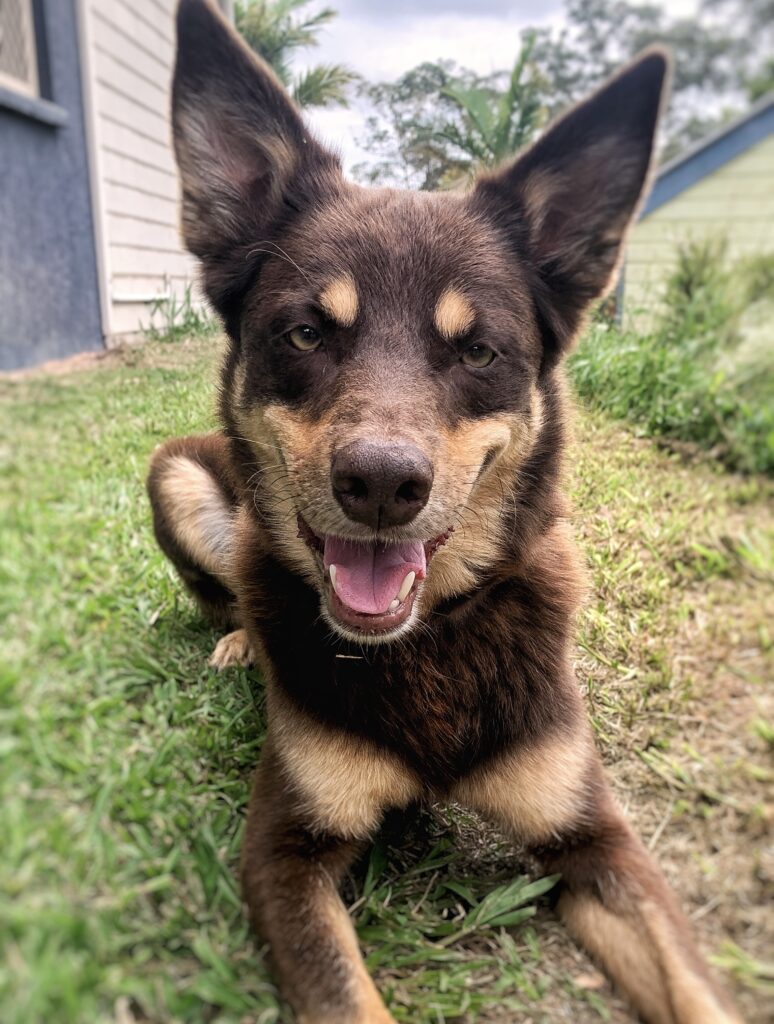 May you finally find peace sweet Zeusy boy.
Your struggles are over, we were so lucky to have you in our lives for 6 years. It was the hardest day to say goodbye to you, and we are so thankful you could rest peacefully forever at home cuddling on the couch us.
To see the peace in your eyes finally helped us know you were going to a better place.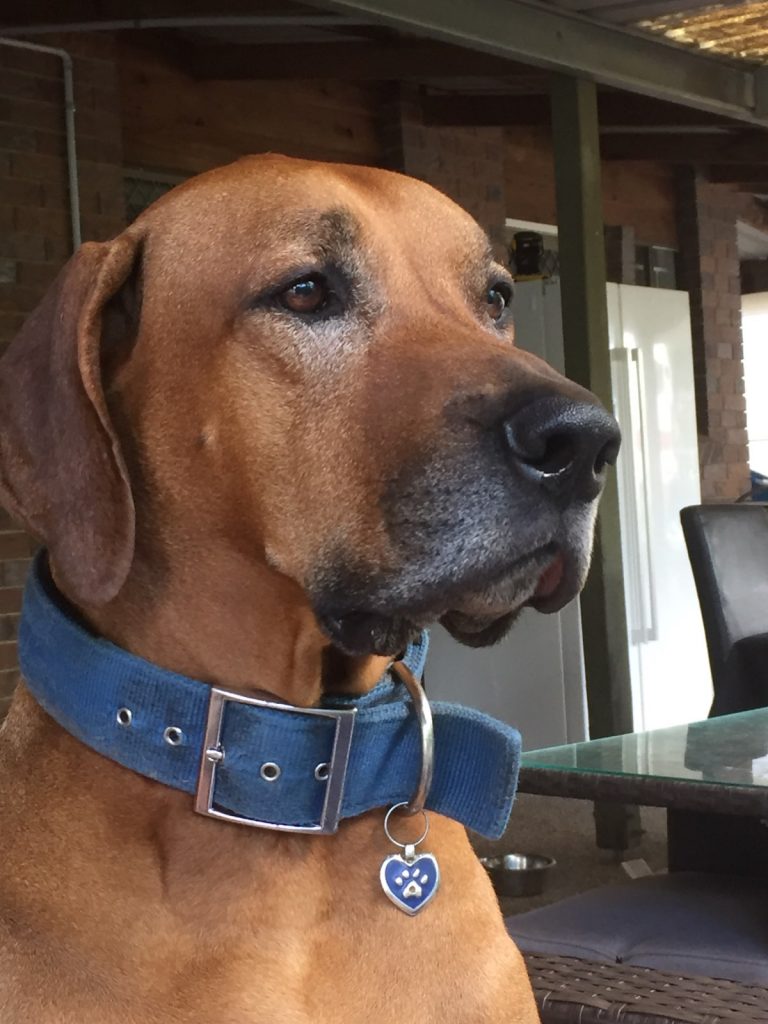 I miss you so much my big boy! The walks, the sitting together to watch TV and around the fireplace in winter.
I will miss you until the day we meet again! till then keep looking for me! You were always such a good boy.
You left a HUGE paw print on my heart! RIP my very special mate.
Thanks to Sunset Vets for the care you gave to Zeus.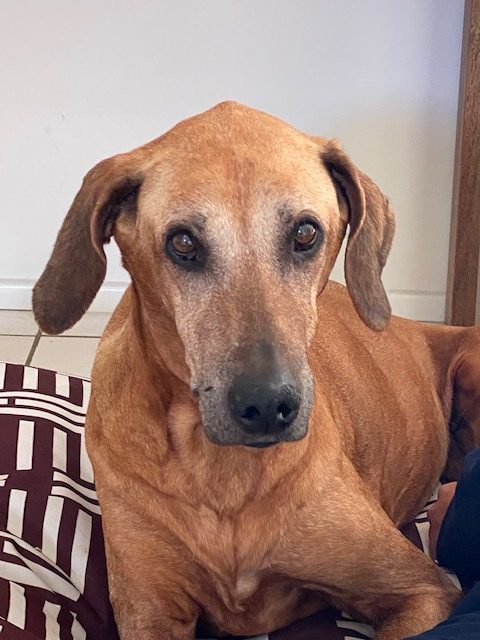 Goodbye precious girl.

You gave much love and joy to our family for 13 years growing up with the kids (thinking that you were human too) but now we have to let you go and join your friends. Go run in the fields and laze about in the sun, and enjoy your cheese and bikkies at night.

You will always have a special place in our hearts…..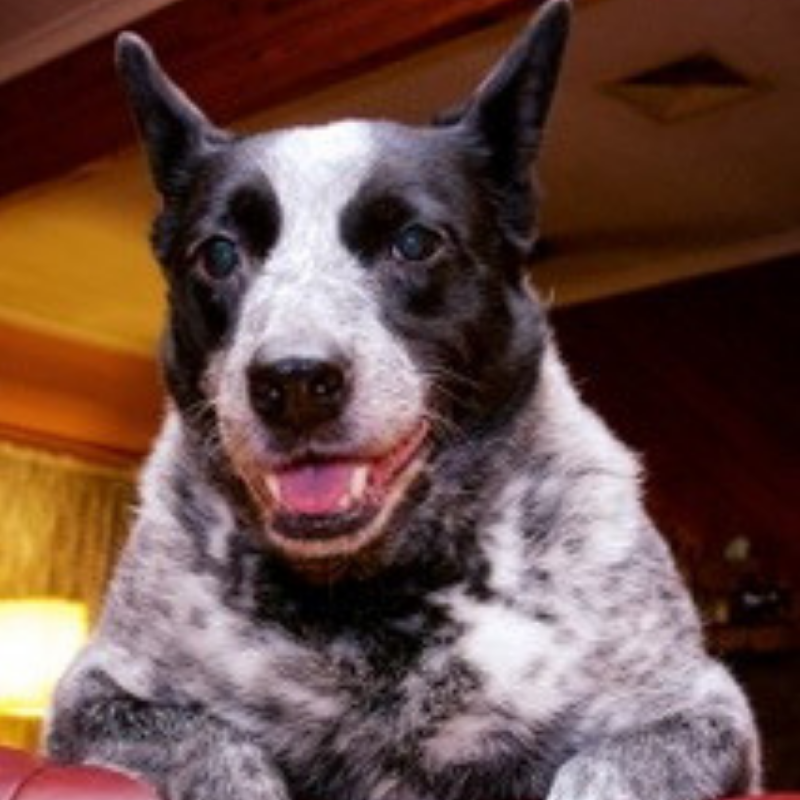 Zorro was adopted by John & Shingo as a tiny puppy from the RSPCA 15 years ago.
He walked right up to the pair as soon as he saw them.
It was love at first sight ❤