The team at Sunset Vets is passionate about education. We are proud to be at the forefront of Palliative Care training for Vets and Veterinary Nurses in both Australia and New Zealand.
After developing a range of training resources for our own Veterinarians, we now love sharing everything we have learnt about the unique skills that allow clinical teams to best serve the needs of patients and clients at end-of-life. 
With Dr Jackie Campbell (Sunset Vets Founder) leading the way, we are committed to building awareness and educating fellow veterinarians and industry about the importance of palliative care. 
Dr Jackie is available to provide education and training at conferences, industry events and in-clinic. 
Education and Training Programs
Our education and training options include:
Live Online Webinars
Live Online Workshops
Half Day and Full Day Team Workshops
For more information download our Veterinary Palliative and End of Life Care Training Flyer.
We encourage you to get in touch below if you are interested in receiving more information. is
Education | Training | Lecturing
If you are interested in having Dr Jackie speak or provide expert education and training on palliative and end-of-life care in the veterinary industry, click below.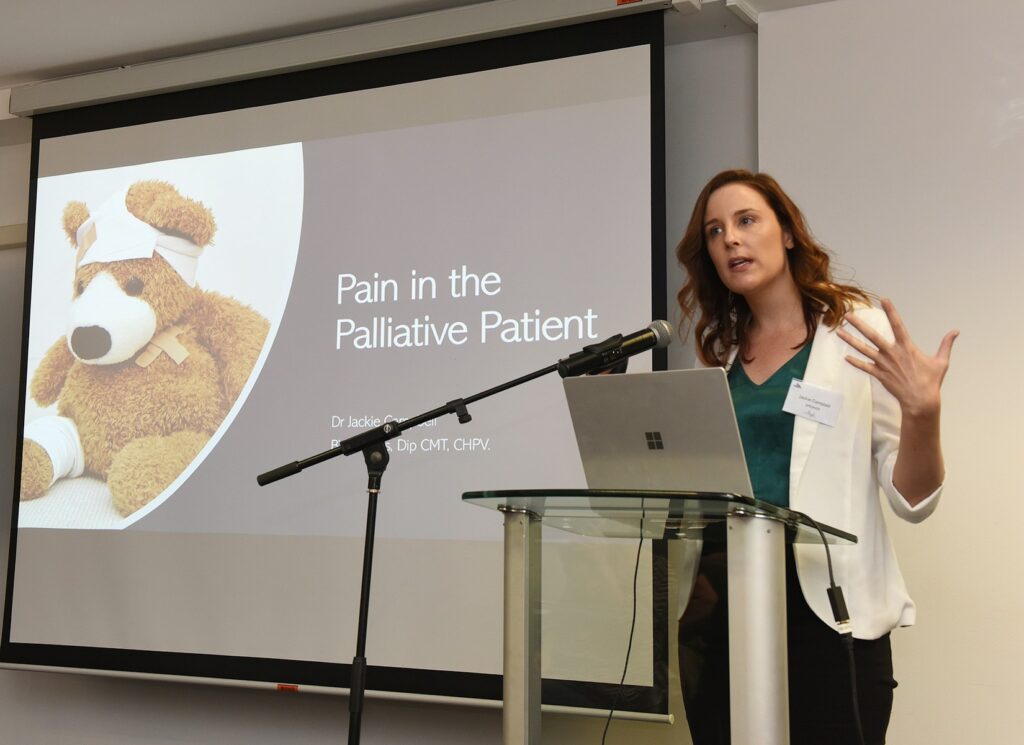 "Thank you Dr Jackie for a very informative introductory seminar on Palliative and End of Life Care. It has certainly inspired the whole team (vets, nurses and receptionists) to consider how we can better help our patients and their owners in this space. We are all looking forward to working with the Sunset Team in Sydney, (and the next installment of training)."
"The talk was a great introduction on how to approach palliative care in a clinic and how Sunset Vets can work with us, our clients & patients, to help ensure they get the very best end of life care. I am looking forward to another information session, where we can go over more tailored information on the areas in which we can implement this in practice, and to be given the tools and tips that will help with day-to-day scenarios and interactions surrounding palliative care."
"I really enjoyed the talk. I find the most difficult part of palliative care is getting on the same page with pet parents. The Sunset Vets talk helped give me the tools to develop a palliative care plan together with pet parents rather than each party coming at the patient from a different perspective. Thank you!"
Enquire about Education and Training Opportunities: