Palliative Care Veterinarian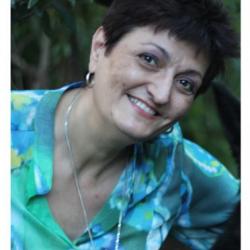 If we could have dreamed up the perfect resume for a palliative care vet, Dr Angela's would be what you would read.
A human nurse for the first half of her career, Dr Angela has been caring for others her whole life. After working in high level nursing and clinical management roles for more than a decade, Angela elected to follow her passion and return to university to tackle a Veterinary degree.
She graduated from the University of Queensland in 2005 and shortly after completed an internship at the Queensland Veterinary Specialists, allowing her to develop skills in the fields of surgery, medicine, dermatology and reproduction.
Angela is loved and respected for her compassionate and holistic approach.
She currently works in and around the Brisbane region where she lives with her husband, son, her gorgeous dog Halle and her two cats D'Art and Tom.
Special interests: Internal medicine, infection control, general health care and health promotion.
It always starts with one. Who was your special pet? Deanna – she was the German Shepherd that I grew up with. Brought home one night as a starved, mangy looking, scared little pup. She became my best friend and went pretty much everywhere with me. I wasn't living at home when she died and going home was never the same after that. She still brings a smile to my face.
What else are you passionate about? I love all animals but especially bears and wolves and have a big soft spot for Moon Bears. I enjoy travelling and was lucky enough to visit the Animals Asia Rescue Centre in Vietnam a few years ago. This organisation is doing wonderful work rehabilitating the bears and promoting animal welfare.
What do you love about palliative medicine? I believe that pets are good for the soul – they make us feel loved and there is nothing better than being at home with our pets around us. I love that as a palliative care vet I am able to make our pets more comfortable so that families can have them at home for longer.
Qualifications: Bachelor of Veterinary Science (Honours), Bachelor of Nursing, Master of Health Science.