Arthritis in Pets – Cold Weather
Osteoarthritis is a common ailment of our older pets and just like in people, cold weather can exacerbate pain in arthritic joints.
Your pet might show signs of being lazier, not wanting to exercise or go up stairs, appear stiffer than usual or have difficulty standing up after lying down.
One of our amazing Canberran vet team, Dr Ashlee, shares her top tips for providing your pet with some extra support this winter.
#1 Cover up! – if tolerated, dressing your pet in jackets and booties can help maintain core body temperature.
#2 Increase availability of external warmth – provide your pet with heat packs (not too hot!) and position beds in the sunny spot of the window.
#3 Optimise resting spots – ensure bedding is thick and soft, and elevated off floor to avoid cold drafts. You can even get self-warming beds!
Warm bodies mean warm joints,
and warm joints move much more freely than cold joints do!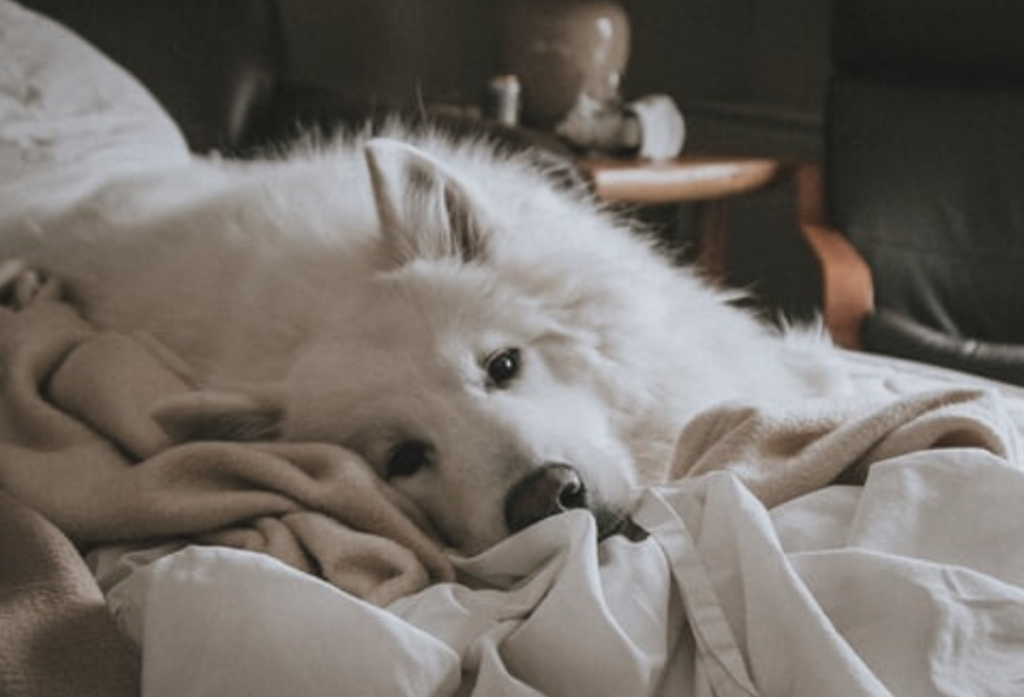 #4 Watch the winter weight – a heavier body increases strain on joints, so maintaining a lean frame is ideal. Ensure food intake correlates to exercise requirements (if you are walking less in winter, reduce the amount of food offered).
#5 Encourage low impact exercise – such as swimming (search for hydrotherapy options in your area with heated pools) or more gentle/shorter walks in the warmer part of the day. Gentle exercise helps with circulation and to keep joints warm.
#6 Explore alternative arthritis therapy – such as laser, acupuncture and physiotherapy. This may also help you avoid having to increase the use of pain relief medication.
For more help, speak to your primary care veterinarian or if you feel your pet may benefit from In-Home Palliative Care please feel free to call our care team – let's tackle the winter blues together!