Most pet owners are educated on the basic ways we need to take precautionary care of our pets during the warmer months, such as the dangers of leaving them in hot cars and the risk of burns on their paws from walking along hot roads and footpaths; but how many of us are aware that keeping senior pets cool in hot weather might require us to take some extra precautions, just to help them stay comfortable?
Changes in overall health and mobility can really reduce your pet's ability to cope with temperature extremes, and just as in humans, seniors are more susceptible to heatstroke than younger dogs and cats.
Here are our top tips for keeping your dogs and cats cool and comfortable in the warmer weather as they age:
1. Crank up the Air Conditioning:
He might have been an outside dog all his life, but now that he's past his prime why not make an exception and let him in, at least for the warmest part of the day. If it's not suitable for your dog to have full access to the house, consider purchasing some baby gates or finding other ways to section of a part of the home where he can get comfortable.
The same applies for your cat if they're kept in an outdoor enclosure.  Consider creating a dual enclosure attached to the house with the option for them to come inside at will, or relax the rules and give them free run of the house.
If you really don't have the option to let them inside during the day, make sure your precious ones have adequate shade all day long, and that their enclosure or yard stays well ventilated with plenty of fresh water available. 
2. Use a cool mat or bed:
Cooling mats and beds are specifically designed to help regulate your pet's body temperature. They work by absorbing body heat and releasing it back into the air, helping to keep your pet comfortable and cool.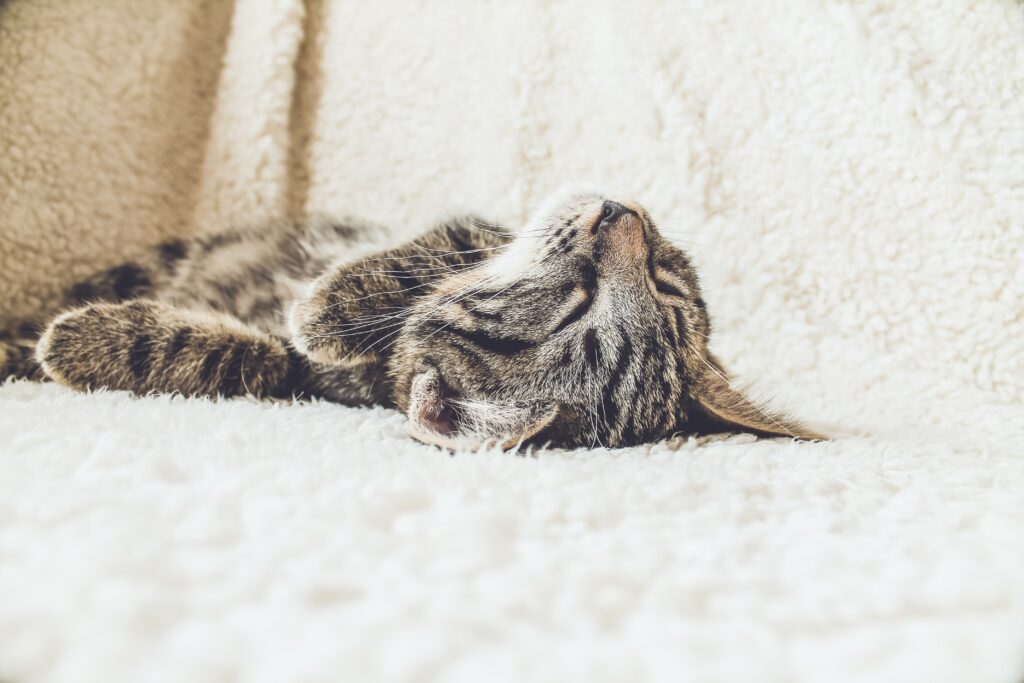 3. Keep it short:
For long hair dogs, keeping their hair nice and short can really help them cope with warmer temperatures. Book in the groomer a few weeks earlier than normal rather than let it grow out too much in between clips.
For long hair cats, getting older might also mean they are less likely to groom as often due to pain and reduced mobility, so some strategic clipping with the help of your regular veterinarian can be doubly effective in keeping them comfortable.
4. Freeze some treats:
Treats that can be frozen into ice cubes or small dishes can be a fun way to help your dog or cat stay cool.
For dogs, peanut butter, banana, bone broth, chicken or pumpkin are all fine to be frozen into delicious cooling treats.
For cats, you can freeze some tuna in its juice, or just portions of their regular good-quality cat food.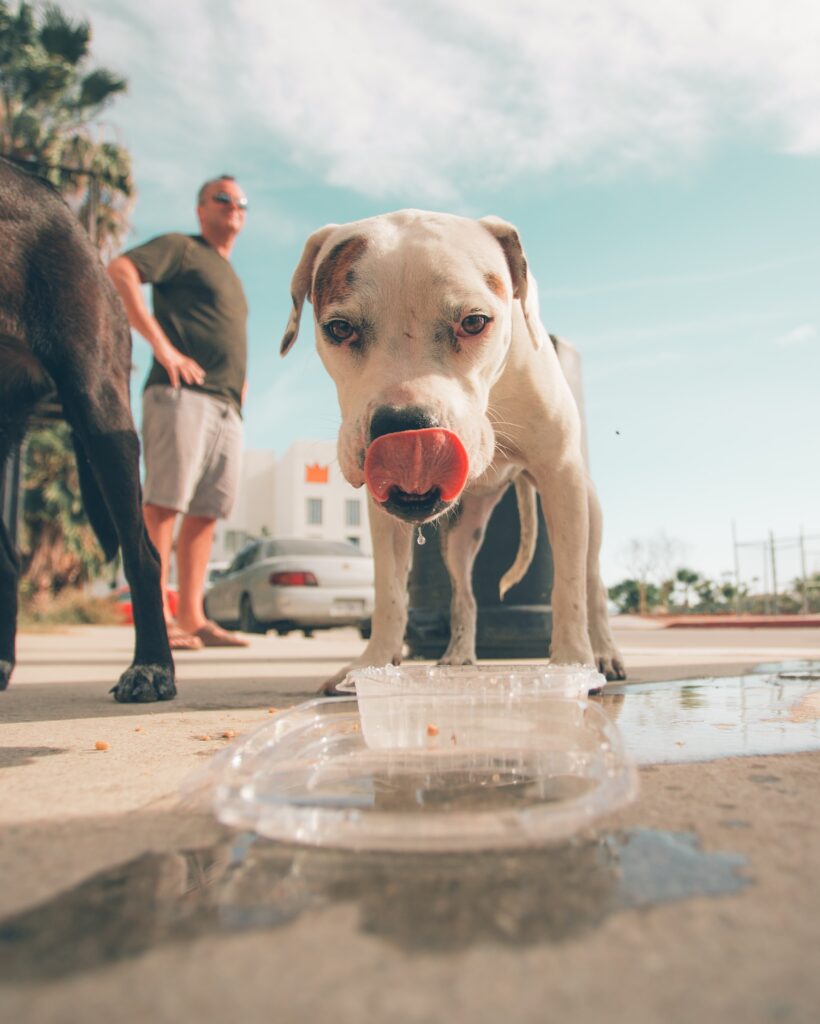 5. Buy them a pool:
A sandbox or plastic kids wading pool can make a great dog pool as well.  Just make sure you check the temperature of the water from the hose when filling and place it somewhere shaded and well ventilated.
6. Monitor your senior for signs of heatstroke:
 Some signs of heatstroke include heavy panting, rapid breathing, vomiting, diarrhea, and lethargy. If you notice any of these signs, immediately move your pet to a cool place and contact your veterinarian.
Do you have any other great ideas for keeping senior pets cool in hot weather? Or perhaps some great recipes for frozen treats? We'd love to hear them, let us know in the comments below or join the conversation on Facebook  or  Instagram.
Have you seen our Quality Of Life Assessment? This free resource is available for all pet owners HERE.