Sometimes an animal fits so seamlessly into our lives we can't help but think that they were meant for us. But sometimes it seems we were meant for them just as much. Kora, a beautiful Koolie Cross and her mum Emma, met this criteria. They were, to put it simply, the perfect fit.
It was an average morning and Emma was lying in her hammock scrolling through RSPCA when she leapt up. She'd just seen Kora in amongst the listings of animals looking for forever homes. And that was it. Emma knew that Kora belonged with her.
"It was a beautiful morning the first time I met Kora," said Emma. "We took Boss, my kelpie into RSPCA to meet her.
"I remember walking past different rooms and pens and finally seeing her. She was lying on top of her crate, head down. She was so sad. And when she saw me, her little face just lit up and she rushed over to me. I just knew she was the one."
Kora was one year old and despite her piercing blue eyes and beautiful nature, she had unfortunately been adopted and brought back four times before Emma found her.
"I felt like we were Kora's last chance," Emma explained.
"She had barking, anxiety and nipping issues which had resulted in her being adopted and brought back multiple times. But I was willing to put in the time and training and I knew we could work with her on the behavioural issues. I don't believe she had a very good first home she was just so anxious, and although we made huge progress with her, she actually barked right up till the end. It's something I miss now, it's so quiet without her."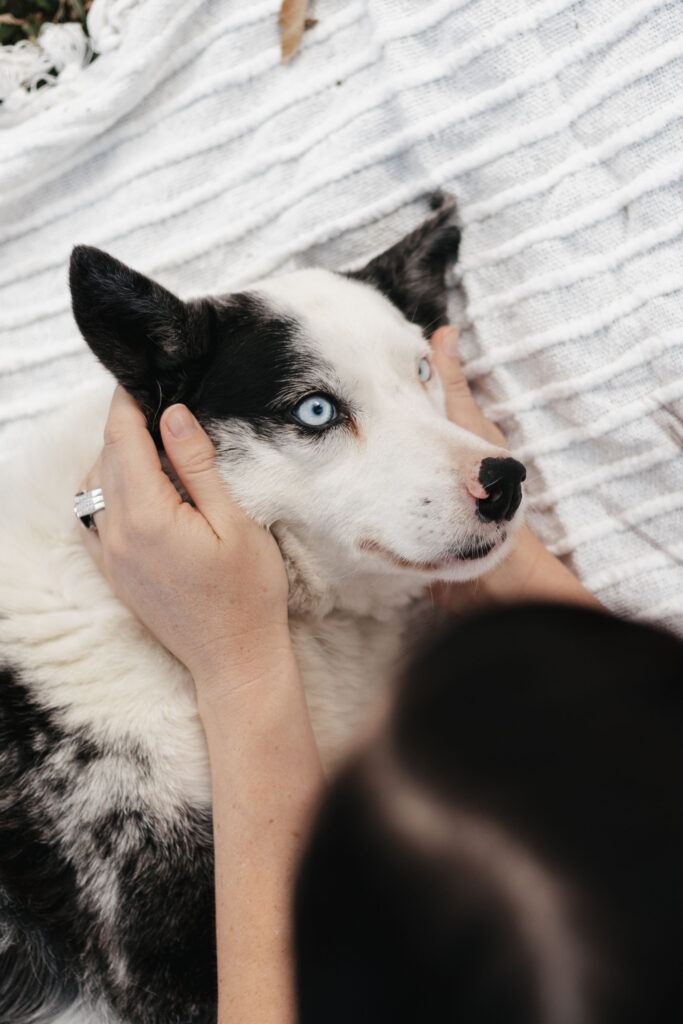 Emma said that her meet and greet went perfectly. Kora and Boss were so compatible, and their friendship was as beautiful as her relationship with Emma, her partner, and her children that would eventually join her family and grow up with Kora and Boss.
"Kora was a sweetheart, and she deserved the best," Emma said. "That's something that I tried to make happen for her from her first day with us, right through to her last."
When Kora passed in August of this year, the loss was understandably heartbreaking for Emma and her family. But fortunately, Emma had time to prepare, and this allowed her to make the most of their time together.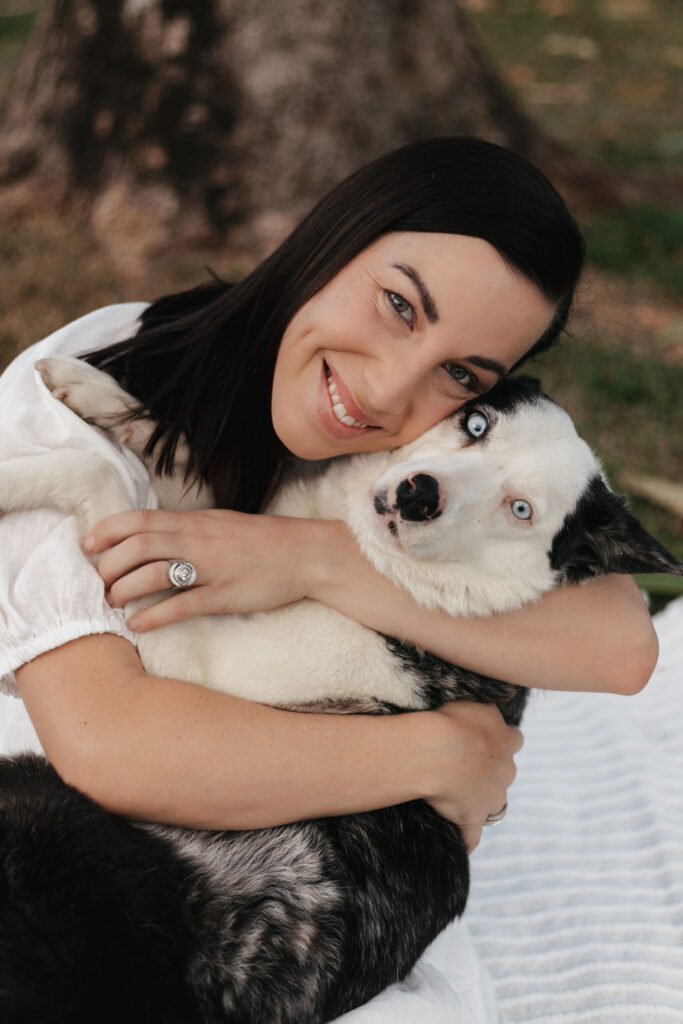 "In the weeks leading up to Kora's passing, I wasn't working which was lovely. It allowed me to be completely intentional with my time and I spent a lot of quality time with her," said Emma.
"I put off her euthanasia appointment as long as I could; but I didn't want her suffering. At the end, I took her on a final few trips to my parents farm (one of her favourite places), I did a photoshoot with her, and then when she couldn't move much anymore I spent time with her in our backyard.
"That's actually how we spent her final day. I laid a picnic rug out and we had a day of doing absolutely nothing. Just a whole day surrounding Kora with love. It was never going to be long enough, but it was beautiful quality time which I'm so grateful for."
Although Emma had never had to say goodbye to a pet before in-clinic or at-home, she knew when the time came, an at-home service was something she wanted, and she wanted to use Sunset Vets.
"This was the first time I've ever had to do this, but having previously worked in the pet industry, I knew I wanted it to happen at-home," Emma explained.


"I did not want to have to drive to a vet, walk in and see people in the waiting room with their beautiful healthy pets, say goodbye to my precious one and have to walk out alone, absolutely devastated. It just wasn't for me.
"I knew that if I was privileged enough to get the chance to choose, I would pick the option I did and Sunset Vets came so highly recommended. My previous business partner had said to me, 'one day way down the track, when you have to do it, keep Sunset Vets in mind'. I just never expected that day to come about so quickly.
"I was however really impressed with the way I was treated and spoken to throughout the entire process. Nothing was a problem. I postponed her appointment as I wasn't coping and told the Sunset Vets team I would reschedule, and it wasn't a problem for them. I felt like no matter who I spoke to, they genuinely cared and were concerned for me and for Kora. It was really nice."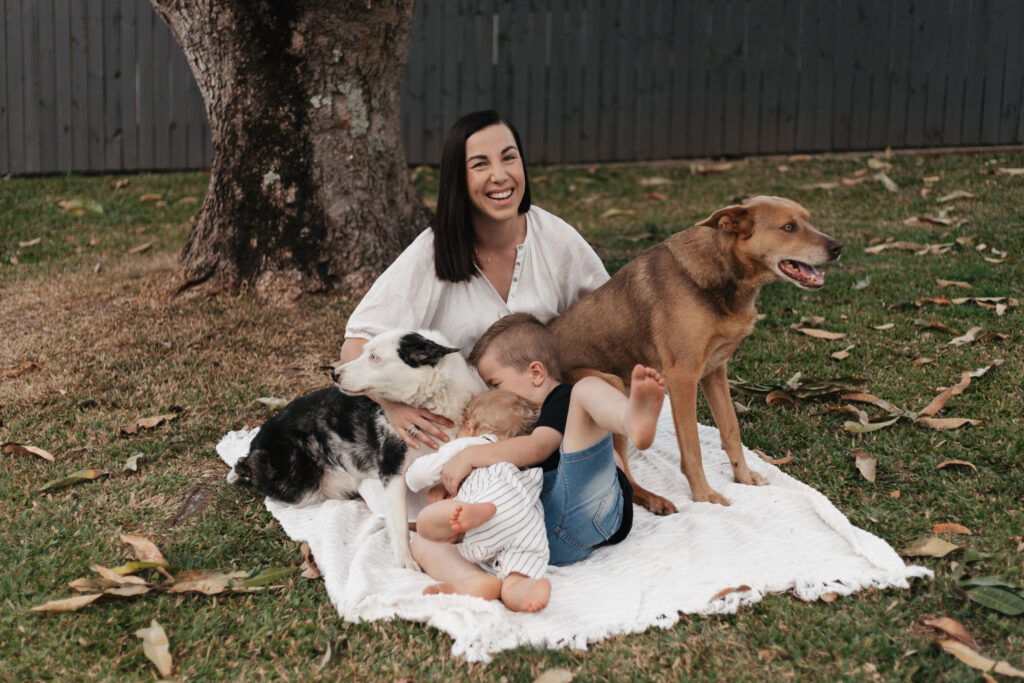 On Kora's final afternoon, Emma, her family, and their dogs were joined by Dr Cherrie, one of Sunset Vets Brisbane based Veterinarians.
"When Dr Cherrie arrived, I just couldn't stop crying," said Emma.
"She was so patient, calm and kind. She really involved by eldest son who was really interested and wanted to help. She did it in a really caring and gentle way and it was so lovely of her to do that for him."
And although saying goodbye to a member of your family can be truly devastating, having the courage to make the best decision for the benefit of your beloved animal, is an incredible last act of love.
"Every situation is unique, but I would say you need to, as hard as it is, put your feelings aside," said Emma.
"I was encouraged to write a letter to Kora before her final day. And it was hard. But I told Kora everything in the letter, I put photos of us in it and our family and that letter is now buried with her at a beautiful spot on my parent's farm.
"That's what I would say to anyone in the position of needing to say goodbye. Do things that help you process your grief and put their needs before your own interests.
"Having gone through the loss of Kora, I know I made the right decision for her. Once Kora was free from pain, the sense of doing the right thing was indescribable. It doesn't take away grief, sorrow or agony. But animals are selfless, and as owners, we have to be strong enough to do what is needed, because they deserve that."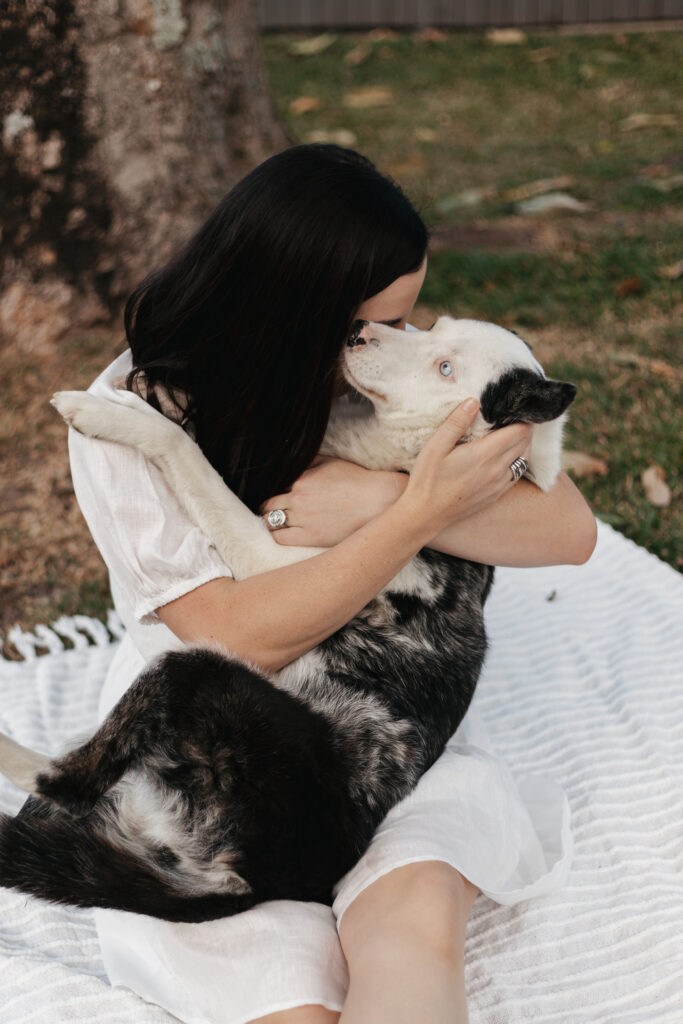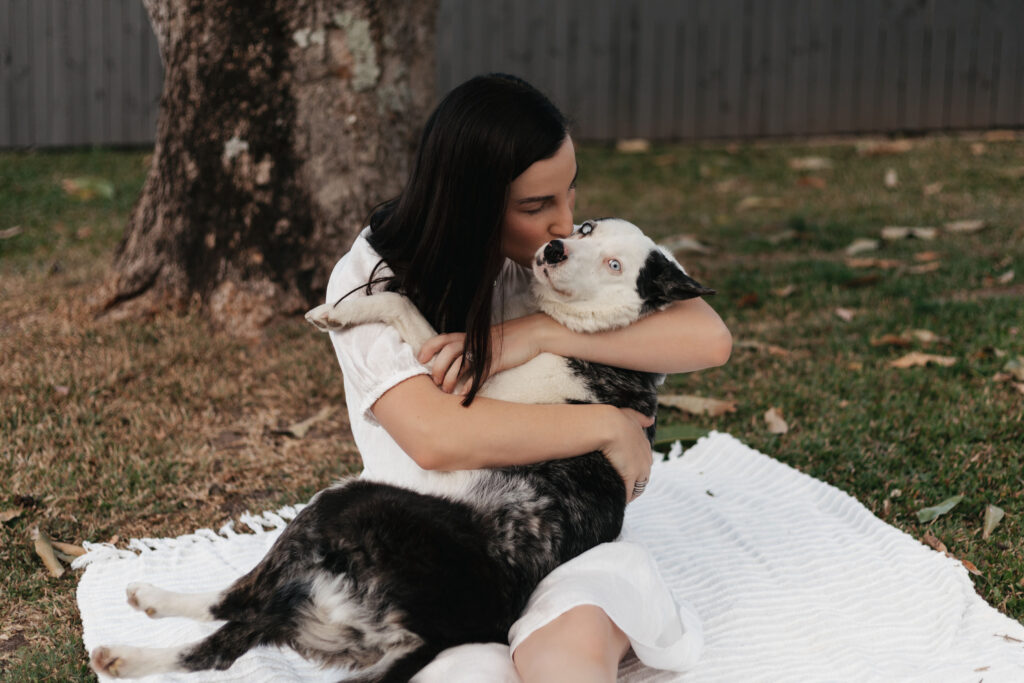 We thank Emma for generously sharing her story and her beautiful photos.
If you would like to share your pets story, please contact Sunset Vets.