Palliative Care Veterinarian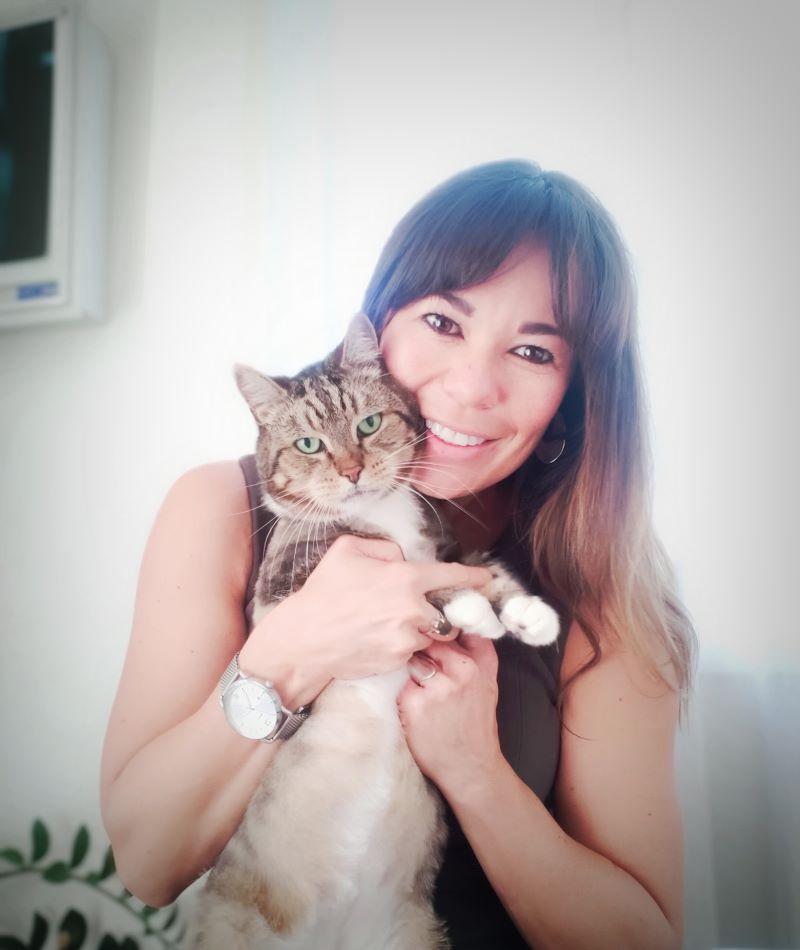 Alena has a long history in the healthcare industry with both humans and animals.  She started in hospitals as a Registered nurse helping people in need. She then transitioned into the animal world and has been a compassionate Veterinarian for more than a decade. She loves connecting with people, pushing for positive change and has an underlying passion to improve the health and welfare of animals and humans.  Alena has worked in both GP and emergency settings with small, large and exotic pets. She also volunteers her time with Flynn's walk and Pets in the Park.
With a genuine appreciation on the importance of being able to say a final farewell to a pet in the comfort of their home, she joined Sunset Vets with the hopes to give back to the community.   
It always starts with one. Who was your special pet? Moose (featured in this picture). Everybody loved Moose. He was a one-of-a-kind cat that was trainable, had a chair at the dinner table, and his cuddles were so intentional. He was there for the good days and the really bad ones too. I've had lots of animals before him, but his short 13 years of life gave me a lifetime of memories. 
What do you love about Palliative Care? Sometimes advanced medical and surgical intervention isn't the answer. It's okay to accept that time and nature takes a toll on the body, and as long as the animal is comfortable, they can live a good life until it's time to say farewell.
What else are you passionate about? The woods and the mountains. Even after hiking or rock climbing all day, I feel revived and refreshed.
Words you live by? What is for you won't go by you.
Qualifications: Bachelor of Veterinary Science (Honours)