Palliative Care Veterinarian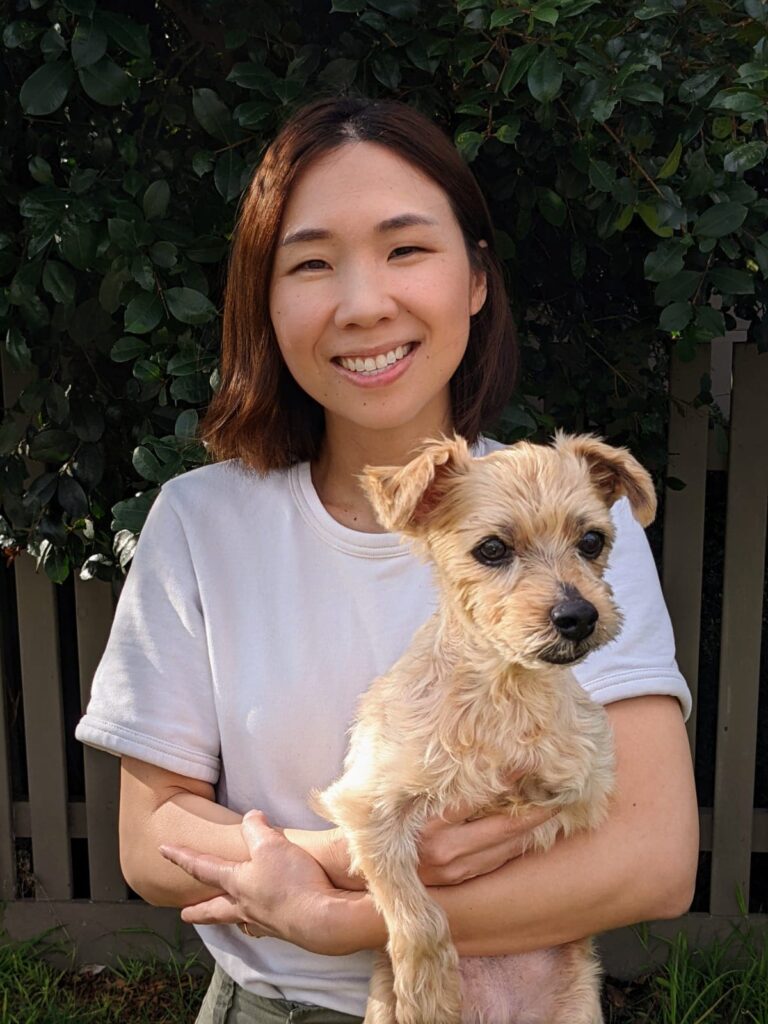 Dr Gillian graduated from the University of Sydney in 2016 with a bachelor's degree in Veterinary Science. Subsequently Dr Gillian worked as a General Practitioner in Canberra for 5 years where she was able to broaden her skills and knowledge in multiple aspects of Veterinary Science.
Dr Gillian's interest in opthamology eventually let her to Melbourne, where she moved with her husband to undertake an Opthamology internship.
Through her career, Dr Gillians love for Palliative medicine has continued to grow, and she is passionate about helping all pets to live their best lives into their senior years, while helping their families to cherish those precious moments.  
 Veterinary special interests: Ophthalmology, geriatric medicine
 It always starts with one. Who was your special pet? My special pet who still takes up a huge space in my heart is my boxer, George. He would always wait outside my door in the mornings, and we would spend the whole day together.  He was my shadow and my loyal friend. Sadly George passed away when he was seven years old from lymphoma. I still think about how completely blessed I was to have the friendship and love of such a gentle and endearing dog.
 What else are you passionate about? I am passionate about getting my hands dirty with anything creative. I am currently getting my hands very dirty with pottery and gardening.
 What do you love about Palliative medicine? Palliative medicine to me is about providing alleviative care and kindness to my patients through various therapies and medications. I strongly believe that all pets deserve to be content and comfortable, especially in their golden years, to enable them to enjoy the time they have and leave us with peace and dignity.
Words you live by:  "I've learned that people will forget what you said, people will forget what you did, but people will never forget how you made them feel." – Maya Angelou
Qualifications: Bachelor of Commerce (International Business) (B Com), Bachelor of Veterinary Science (BVSc)