Director & Lead Palliative Care Veterinarian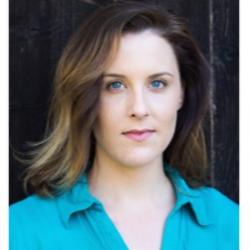 Dr Jackie is a veterinarian who will warm your heart.
Passionate in equal measures about her patients and about the families who care for them, she often becomes a lifeline for clients during their most difficult of days.
With over ten years of experience as a clinical veterinarian and a deep connection to the ideals of palliative medicine, Dr Jackie practices care that goes beyond test results and medications.
Her company, Sunset Vets was born out of a desire to better support families with the challenges of a sick or ageing pet and improve the emotional care delivered to owners facing end of life decisions. She is also determined to ensure all families have the option of a gentle goodbye when the time comes.
As one of only a handful of palliative veterinarians in Australia, Dr Jackie is challenging her colleagues to rethink the way they support pets approaching end of life and she is now helping others to integrate the ideals of palliative care into their practice.
Special Interests: Osteoarthritis, musculoskeletal health and treatment of chronic pain.
It always starts with one. Who was your special pet? I've been lucky and have been shaped by many, but the lessons that I treasure most are those that came from a beautiful Border Collie named Charlie. For me, Charlie was that once in a lifetime dog… one who woke up always joyful and made it his urgent mission to ensure you were equally joyful too…
What else are you passionate about? I'm the Brisbane co-ordinator for a national charity that brings together volunteer vets and nurses to provide free veterinary care for the pets of people who most need it.
Many people who are experiencing homelessness own pets that play a significant role in their lives.
These much-loved pets offer unconditional love, companionship, emotional support and security; basic human needs that are often not met elsewhere. Pets in the Park helps to keep pets and their people together.
What do you love about palliative medicine? Palliative care is an emerging field within veterinary medicine and as such it is constantly evolving. It's where you can make a real difference to a pet's quality of life and where you know you are supporting families through decisions that should not be made alone.
Qualifications: Bachelor of Veterinary Science (Hons), Diploma of Canine Myotherapy (Dip Galen CMT), Certified Hospice and Palliative Care Veterinarian (CHPV).