Palliative Care Veterinarian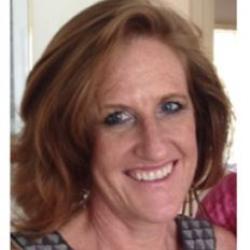 Having been a small animal veterinarian for over 20 years, Dr Jan brings a wealth of experience to the Sunset Vets team.
During that time she has had the privilege of treating pets from the beginning of their life right through to the end and has a natural affinity for forming strong bonds with both owners and their dearly loved pets.
She has personally had many pets over her life including dogs, cats, birds, fish and guinea pigs. She has been there for the birth of some and the death of most. She has known (and still knows) the intense joy and the numbing heartache of being a pet owner.
Recently her father passed away from a chronic illness and she was able to enlist the services of a palliative care team who empowered her family to care for him at home until he passed away peacefully.
As a hospice veterinarian, she loves the idea that she can now assist others to experience the comfort of having their loved one cared for at home until their very last breath.
Special Interests: Dermatology, internal medicine and management of osteoarthritis.
It always starts with one. Who was your special pet? There have been so many, but I would have to say Satchmo – a Rottweiler x Labrador who was an experimental rescue dog that suffered from hip dysplasia. We managed her pain for 10 years whilst she gave us unconditional love and she had an amazing understanding of what was going on. She died 15 years ago at the age of 13 and I still miss her.
What else are you passionate about? The environment. I believe that the main way we can help wild animals… and ourselves, is to maintain and restore the environment in which they live.
What do you love about palliative medicine? I love the idea of giving dignity to death… allowing an animal to die with peace and without pain.
Qualifications: Bachelor of Agricultural Science (Hons), Bachelor of Veterinary Science (Hons).