Palliative Care Veterinarian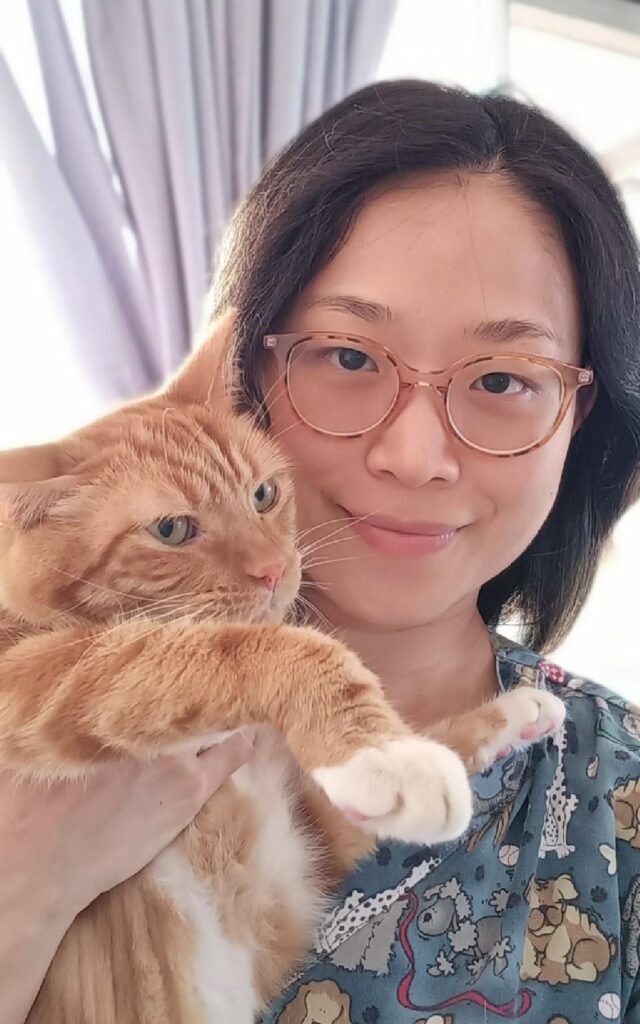 Julia was born in Taiwan and moved to Australia for her high school studies. She has always been passionate about animals and aspired to become a veterinarian since she was 7 years old.
After completing her Bachelor of Veterinary Science with Honours in 2015 at the University of Queensland, she has since worked as a general practice small animal Veterinarian in the Moreton Bay Region, where she lives with her fiancé, son, and cheeky cats Calamari and Chips.
Dr Julia is much loved by her clients and patients with her friendly warm and gentle nature. She is very passionate about building a trusting relationship with her clients, and compassionately guiding them through the difficult decisions.
She enjoys all aspects of veterinary medicine and surgery with a special interest in pain relief management in geriatric patients. Dr Julia is also able to offer acupuncture as a complimentary medicine, and finds it enormously rewarding to watch patients relax and feel more comfortable.
Dr Julia is a fluent speaker of both Mandarin and English.
It always starts with one. Who was your special pet? Milo, my Cattle dog. He was my guardian angel and beautiful companion. He lived with me when I first came to Australia. Milo was a wonderful guard dog and helped me feel safe. I will always miss him.

What else are you passionate about? Apart from spending time with my family, I also love painting, creating digital artwork and exercising. I also prioritise relaxing and taking care of my mental health.

What do you love about palliative medicine? With further study and understanding of animals, we can now help clients better understand their beloved pets. I love educating owners and helping them provide comfort to their senior pets and strengthening their pet-client bond.
Qualifications: Bachelor of Veterinary Science