Palliative Care Veterinarian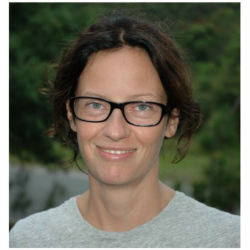 Dr Monika is part of our tight knit Sunshine Coast team and we can't say enough about this incredibly special veterinarian. Hailing originally from Austria, Monika graduated from Vienna University in 2001. Following graduation, she undertook further post graduate training and received her doctorate in 2004.
Since then, her career has seen her working with animals of all shapes and sizes in many different locations around the world.
She has donated her time to veterinary volunteer organisations overseas and she travelled widely developing her skills, before settling on the Sunshine Coast with her husband (also a vet) and much-loved animals.
Monika's gentle nature immediately puts her clients and her patients at ease and she is the perfect fit for our team as we help to support families through end of life care with their pets.
Special interests: Internal medicine and geriatric care
It always starts with one. Who was your special pet? I had a budgie and cats growing up. I loved them all, but my first soul mate cat was Poldi, a rescue Siamese whom I adopted when working as a vet in Vienna. He came to me at a very rocky time in my life and was by my side through the following 9 years. He was a gentle soul and so full of love. We even brought him to Australia where he spent the last 1.5 years of his life happily exploring our backyard before sadly and unexpectedly passing from intestinal cancer, leaving us heartbroken. I was sure I would never find another pet I would love so dearly. Luckily, life proved me wrong. We adopted a Ragdoll mix from the RSPCA called Ferdi and he became as much of a soul mate cat for me as Poldi was.
What else are you passionate about? Yoga! I have also recently started practicing mindfulness. I am still a beginner, but it´s good to be reminded to be kind to yourself.
I'm also passionate about travelling – it humbles you and keeps your mind open; I am lucky enough to have been to more than 50 countries so far.
What do you love about palliative medicine? I love being able to spend as much time as is needed with patients, helping make the last stages of their life comfortable and getting to know their individual personalities. I also love being there for the family members, supporting them and helping them through the decision-making process.
Qualifications: Doctor of Veterinary Medicine