Palliative Care Veterinarian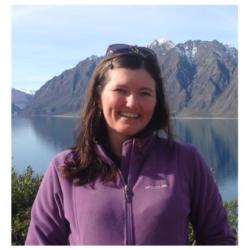 Dr Robyn's warmth and compassion make her perfect for her role supporting families through the end of life journey with their pets.
With over ten years of veterinary experience, Dr Robyn's career has led her to many amazing places around the world.
She combines her unquestionable love of dogs and cats with a deep passion for Australian wildlife and currently divides her time between her work with the Sunset Vets team and the Currumbin Wildlife hospital on the Gold Coast where she treats and heals some of our most vulnerable species.
As an experienced wildlife veterinarian, Robyn has worked extensively with patients who are frightened or anxious with travel and examinations in a clinic environment.
She is passionate about advocating for our pets to have the option of a gentle in-home goodbye and aims to help families ensure the last moments with their pets are peaceful and pain free.
Robyn currently lives near Mount Tamborine with her partner Tony and a menagerie of animals of all species.   
Special interests: Critical care and emergency medicine. 
It always starts with one. Who was your special pet? My dog 'Bogart'.  He was an adorable older gentleman Rhodesian Ridgeback who my parents adopted when I was 6 years old.  Ever the gentleman he tolerated all manner of play, adventures and new experiences that come with the love of small children!  
What else are you passionate about? Trying to live in a way which minimises my impact on this planet, while still making the most of life and all that is out there to explore. 
Hiking, camping, bird watching, gardening and reading are some of my favourite ways to re-energise and relax.
What do you love about palliative medicine? The chance to help families prepare for, and say goodbye to their pets in a stress-free and dignified way. 
Pets become so much a part of the family, yet never live as long as we would like them to do.  Making that decision to let them go is one of the hardest parts of pet ownership and being able to support people through that process gives me huge satisfaction.
Qualifications: Bachelor of Veterinary Science (Hons). MANZVS (Australian Wildlife Medicine).