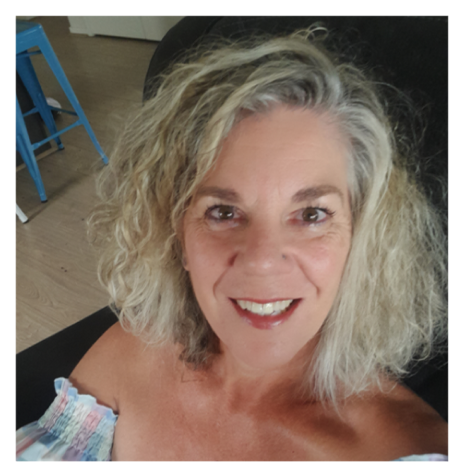 Karyn (pronounced Car-in) is originally from New Zealand, but like all good kiwi exports we love her so much that we are officially claiming her as our own. After moving to Australia more than 25yrs ago, Karyn has spent much of her career supporting those most at need in our community. From administration in the homelessness sector through to disability care and support, this incredible human is one of the kindest hearts you'll meet, and we are delighted to have her bring her warmth and professionalism to the Sunset team.
In recent years, Karyn has walked her own journey through grief and loss. After caring for both her husband and two very beloved Great Danes, each experiencing their own cancer journeys, Karyn realised that she had found her passion in life. She was inspired to study to be an AIN (assistant in nursing) and then undertook additional training as an End-of-Life Doula (Doula meaning person of service), hoping to help support others through her work.
It always starts with one. Who was your special pet? When I was younger, we had a black toy poodle named Susie. Mum bred from her, so I got to spend time with the puppies – such a joyful experience.   
What else are you passionate about? I am passionate about my family and friends. I also love caring for others and usually volunteer some time to local charity's when I travel. I feel I'm privileged to travel so it's rewarding to give a little time to others.
What do you love about palliative medicine? Palliative medicine brings hope and time.
Words you live by: Smile and say hi to a stranger everyday. You may be the only person that does.
Qualifications: AIN (Assistant in Nursing), End of Life Doula