Veterinary Team Support and Education Lead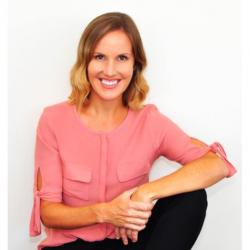 Rosie's love of animals and people lead her to the veterinary industry nearly 20 years' ago.
Formerly a veterinary nurse, Rosie met the Sunset team in 2016 when she had to farewell 2 furry-children in five months. Although well-versed in euthanasia procedures, Rosie was deeply impressed by the compassionate and professional ethos of Sunset Vets and knew she had to be part of the team.
Rosie's unique skill-set sees her actively involved in supporting the education component of Sunset Vets and she plays an important role in helping to take care of the entire Veterinary team. 
Special Interests: Cats, yoga, health, nature, Japanese history, architecture and art.
It always starts with one. Who was your special pet? Patrick the cat; the love of my life. Patrick was 17 years old when he died, a feat made even more impressive by the fact he only had one kidney.
He was up for adoption and I had just returned from nursing in the UK. He was bold, loyal and had a purr that would drown out a tractor. Thanks to Dr. Jackie, the whole family was able to say goodbye to him at home on his favourite bed.
What else are you passionate about? I am passionate about de-stigmatising mental health problems and helping people learn effective communication skills to support friends, family, colleagues and others in the community. I'm also passionate about improving the way we take care of our elderly and most vulnerable in the community. I'm also VERY passionate about peanut butter!
What do you love about palliative care? I love that palliative medicine is about real communication, empathy and dignity. It is patient & client-centred and we all work together as a team. No conversation is too hard, no question is silly. It is about true connection, and ultimately, a death that honours the amazing relationship between pet and guardian.
Qualifications: Bachelor of Communication, Diploma of Counselling, Master of Human Resources and Organisational Development, Certificate IV in Veterinary Nursing, Accredited Mental Health First Aid Instructor, Certified Compassion Fatigue Specialist Educator, RYT200 Yoga Teacher.