Palliative Care Veterinarian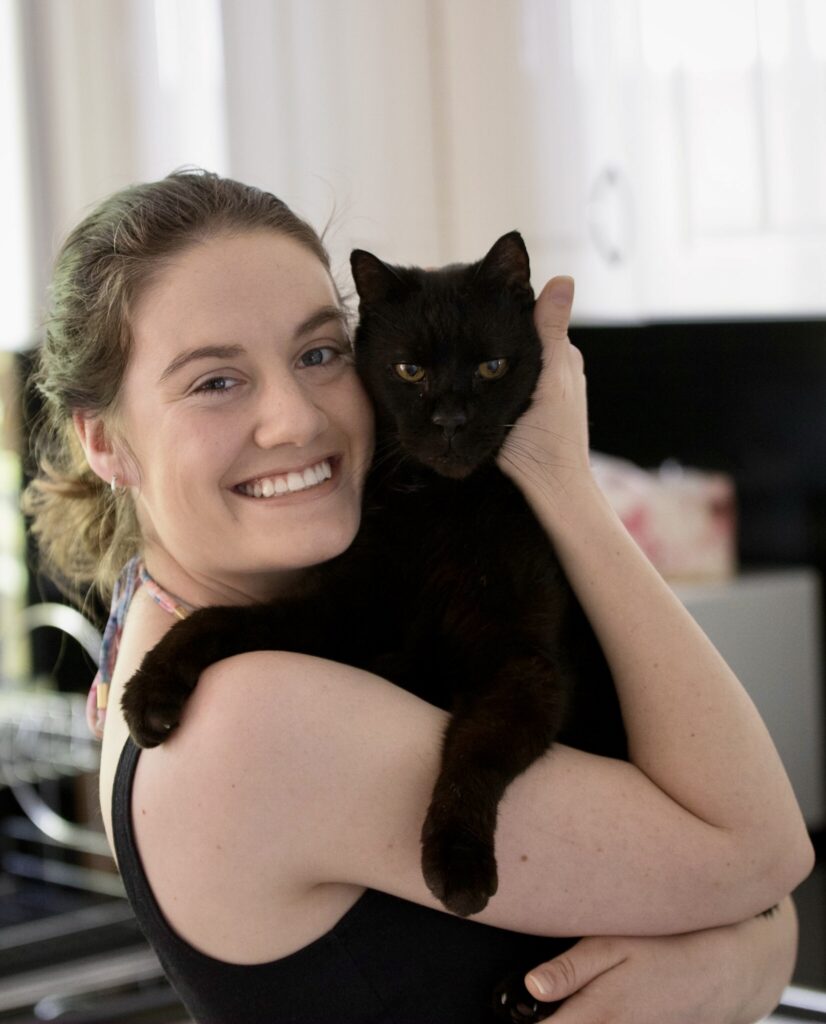 Dr Annabel is famous with her clients for her compassionate approach to animals. Both pets and their owners warm easily to Annabel and she has developed a reputation for being a genuinely caring and approachable veterinarian.
From a young age, Dr Annabel, has always been drawn to animals, and was also exposed to the idea of palliative care with her Mum having a very successful career in community palliative care nursing. Dr Annabel has a deep understanding of the positive impact incorporating a palliative approach can make, in not only a senior animal's life but also the owners.
Dr Annabel currently lives in the Sutherland Shire with her partner and her very spoilt tortoiseshell cat, Biscuit.
It always starts with one. Who was your special pet? When I was 8, I sat on the floor of the shelter and a small 12 week old black kitten came and sat on my lap. We became best friends for the next 19 years. Blacky became my inspiration to become a vet. In his older years I found my passion for palliative care as I navigated how to keep him comfortable and give him the best end to his incredible life. He will always hold a special place in my heart and is my constant motivation to help other geriatric animals live out their older years with the best possible quality of life. 
What else are you passionate about? I really enjoy traveling and immersing myself in different cultures. So far I have visited Europe and Scandinavia. Hopefully Africa is next on the list!
What do you love about palliative medicine? I love being able to give animals the end of life care they deserve and help owners adjust to the fact that end of life care is in the near future. Palliative medicine is much broader than just end of life care. It allows an animal to live well with their chronic illnesses in their geriatric years.  It is so rewarding to see a geriatric patient become more comfortable by making small adjustments to their routine and environment. It is also a privilege to be able to give animals a pain free and peaceful ending.
Qualifications: Bachelor of Veterinary Science